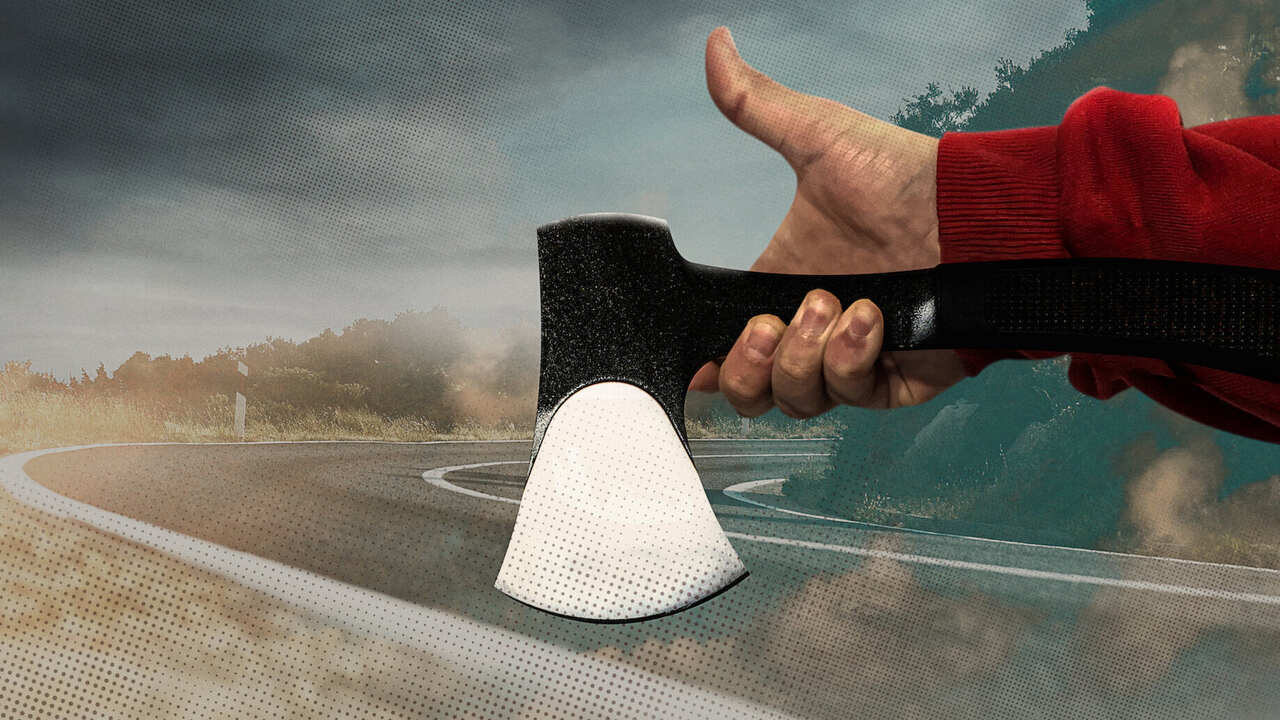 Netflix has come up with another true crime documentary that has an interesting, intriguing, and twisted personality. It delivers the story of a 24-year-old Canadian who became a sensation in February 2013. This film documentary has a run time of about one hour and twenty-five minutes.

The Hatchet Wielding Hitchhiker is about a man called Kai Lawrence, a nomad, who turned into an overnight sensation all over the internet in the year 2013 for saving a woman's life. Whilst he was at his peak in terms of his popularity among the users of the internet, he was charged with murdering a 73-year-old man called Joseph Galpfy, an attorney in New Jersey.

Kai Lawrence was an unknown, homeless person who had a carefree life. One day everything changed for him when he rescued a woman who was being choked by a man on the street. Kai smashed the man on his head with a hatchet. Soon after the incident, a news reporter from KMPH interviewed him and got the details regarding the incident. But the reporter noticed that Kai refused to be interviewed further by other reporters, and KMPH ended up having an exclusive connection with Kai. Becoming an overnight sensation Kai started getting calls from production houses to make shows with him, news channels to cover his story, and even a call from Justin Bieber's team for a collaboration!

Everyone was busy idolizing Kai without knowing who he was. No one knew his personality, but everyone who had spent an ample amount of time could figure out that he was a mysterious person. None could guess what his next move will be and this made people more intrigued about him.

Tables turned when he was charged with murder which he was completely trying to prove as an act of self-defense. When everything looked like pure murder to the interrogators, Kai painted different pictures of the event. When everyone thought that the 24-year-old intent sensation's story ended with the woman being rescued, it just escalated further into their hero becoming a cold-blooded murderer.

There are interviews of reporters, people from the production houses who got in touch with Kai, and also his relatives who gather their knowledge about him and try to give us a picture of what kind of a person he was. While others found him weird and intriguing, his cousin believed that he probably was not mentally stable.

The documentary is an interesting watch as it tries to brush up on incidents that happened years ago and also gives us some unknown sides of him other than being an internet sensation. The documentary covers kai's childhood and also his life after becoming popular. This film documentary also sort of gives out the message that the internet just glorifies anyone and everyone without actually knowing the real them. Overall, the documentary is a good watch, the story is interesting, and Kai is interesting, this documentary would be perfect for anyone who wants something different.

Final Score – [8/10]
Reviewed by - Poornima Balsu
Follow @BalsuPoornima on Twitter
Publisher at Midgard Times