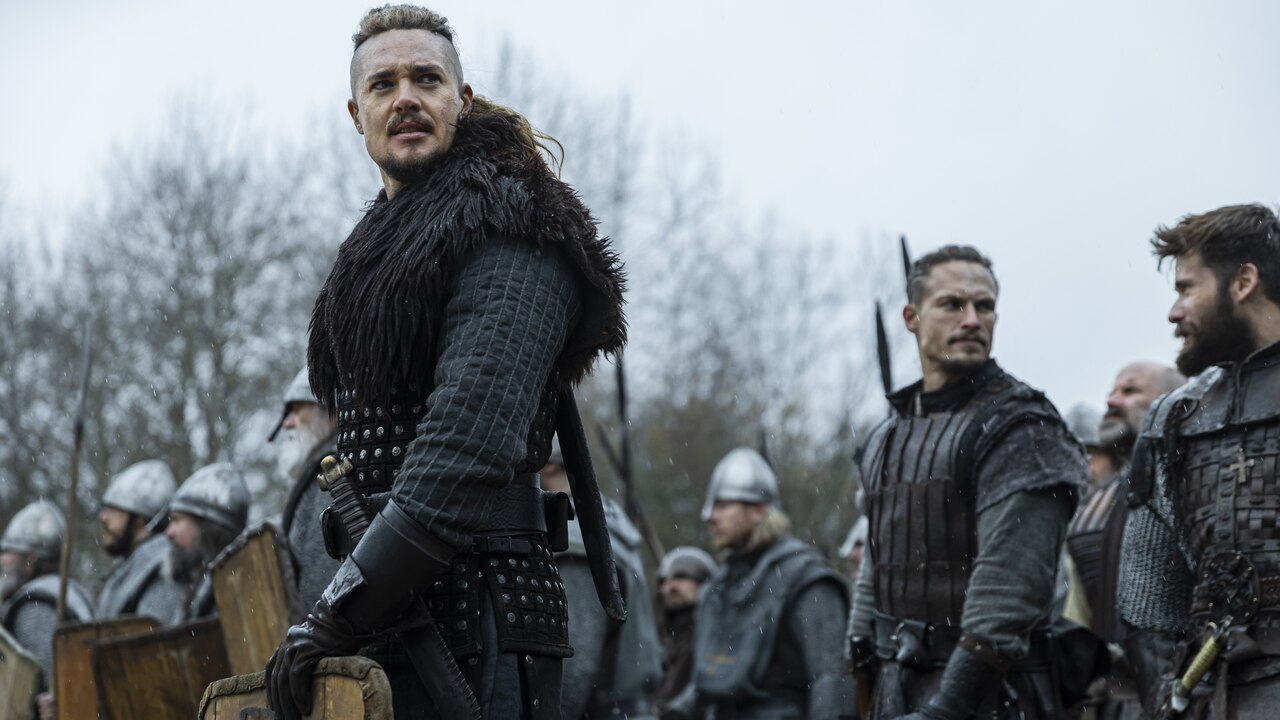 The film starts with Finan heard saying that for hundred years there was chaos in their land caused by the war between Saxons and Dane invaders and the war between the men who wanted to be kings. His lord, Uhtred, son of Uhtred, born a Saxon, but raised a Dane, had brought about a fragile peace. As King Edward's death worsened, trouble spread in the land. Most of the country was sworn to Saxons but Uhtred's land of Northumbria wasn't and the enemies were keen to exploit it.

Anlaf is raising havoc in various parts of the country and he also has his spies working in different areas. With King Edward's death, Saxons turn to each other and that fragile balance of peace is lost. Eadgifu, the Queen at that time leaves to go to Uhtred with her son Edmund to ensure their survival. In Northumbria, we see Ingrith saying a prophecy that Seven Kings Must Die for England to form. Uhtred again goes to play the role of Kingmaker.

Aethelstan, the son of the late King Edward has been showing his strong candidacy for the throne and he is supported by his mentor Ingilmundr. This man seems suspicious from the start as he was making this young prince work based on rolling some stones. He made Aethelstan fear God and also made him gain a lot of enemies by making him do wrong things like killing trustworthy and loyal people. The romance factor between this young Prince (and then King) and his mentor was the biggest mistake by Aethelstan.

Aelfweard (another Prince) challenged his brother Aethelstan to a battle that was accepted. Aethelstan was a bastard and thus had a weaker claim on the throne. Despite surrendering, Aethelstan killed his brother. Uhtred tries to show Aethelstan's true path, but the boy was blind to love. Despite Uhtred telling him the right things, he turned a deaf ear to his advice. In all this, Uhtred too suffered major losses, but he was the only man who could bring an end to this situation.

Anlaf was busy gathering his army and gaining the support of many Kings. Had it not been for Uhtred, I don't know what would have been written in the history of England. The story of the movie follows the same events that follow the death of a ruler. At such a vulnerable moment, everyone starts gathering their forces, and the strongest one gets crowned as the King. For claiming that throne, many battles are fought, and many lives are lost.

The most memorable scene in this 111-minute-long film is when before the Battle of Brunabburh (AD 937) started a soldier could be seen peeing. This shows the audience the terror the soldiers have in their minds and despite that, they give their best for their country. Another thing to be noticed in the film is how faith was weaponized in past to win several battles.

Alexander Dreymon in the role of Uhtred has been a hit and no one could have pulled that role better than him. The actor has a beautiful future ahead of him. I think that the fans of The Last Kingdom would enjoy how it was wrapped up even though it was unthinkable how the makers will be able to wrap this show through a two-hour film. The ending was very good, and the audience would like it a lot as open endings are a trend these days. Aethelstan suffered a lot because he was gay and in this guilt, he committed many other sins.

This film may receive mixed reviews from the audience as some things were mind-blowing but other things didn't make any sense. Personally, it was hard to believe that Aethelstan would be so dumb as to not see who was misleading him and who was in favor. Also, the way in which his sexual orientation had been used in terms of his sins makes some sense as in those days it was totally unacceptable. For me, the most interesting character will be Uhtred. However, the series ending with this film does seem rushed, and it doesn't do justice to some characters like Uhtred's son Osbert from whom a lot of things were expected.

Final Score – [6/10]
Reviewed by - Riya Singh
Follow @_riyasinghhh_ on Twitter
Publisher at Midgard Times