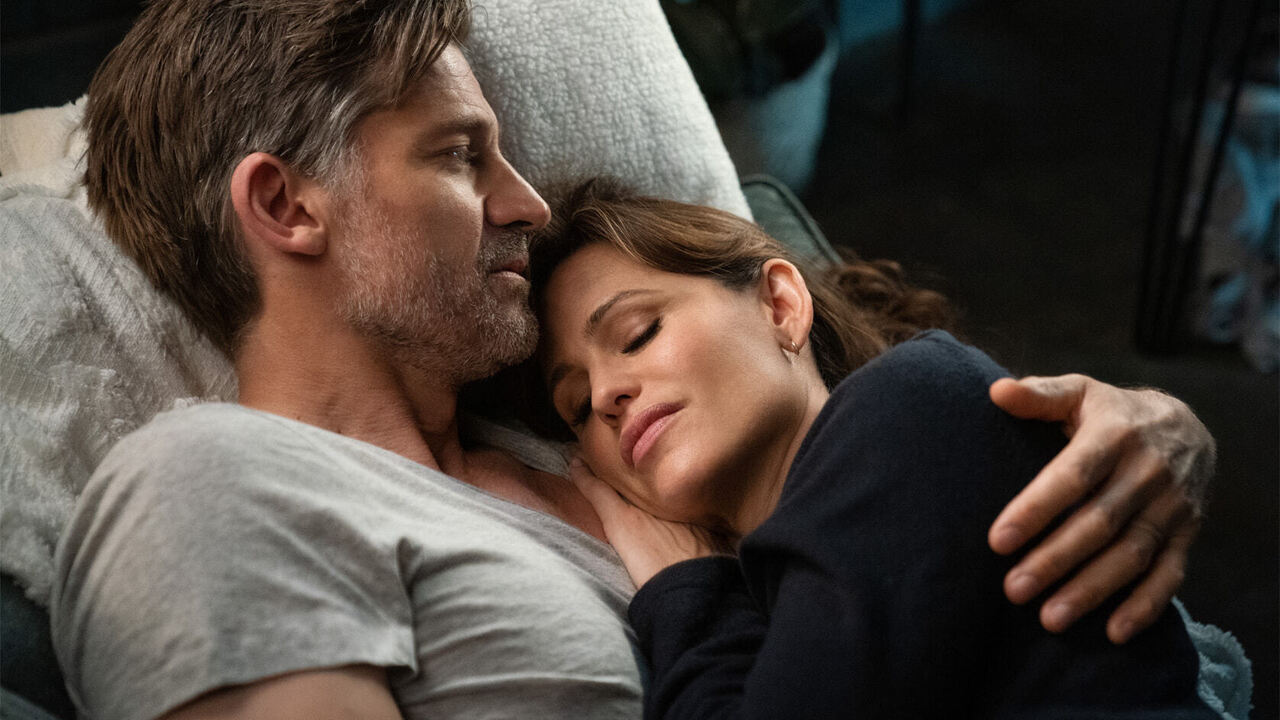 Adapted from the character-driven drama novel "The Last Thing He Told Me" By Laura Dave, examines the difficulties of family connections and the lengths people will go to protect the ones they care about. The protagonist of the movie is Hannah portrayed by Jennifer Garner, a wife, and stepmother who is left to care for her adolescent stepdaughter Bailey (Angourie Rice) after her husband disappears forcing her to confront her own limitations. This Netflix series begins on a rough note with Hannah breaking her phone due to fear and frustration, which is seen in most of the scenes.

One of the best parts of the program is the portrayal of Hannah. She gives the character a sense of depth and sensitivity that makes her seem like a real person. Hannah is a lady who usually has control over her life, but when her husband disappears, she is thrust into an unknown and chaotic environment. Love turns her completely blind as she is forced to face the secrets her husband has been hiding from her as well as the reality of her own limits as a wife and stepmother as she attempts to solve the mystery surrounding his absence. Owen's disappearance leaves them awestruck. The story revolves around how they face their present and future by recalling their memories of what could have possibly gone wrong.

The portrayal of Bailey by Angourie Rice is likewise outstanding. She successfully conveys the character's adolescent anguish and vulnerability, as well as her resiliency and strength in the face of adversity. A young woman named Bailey has been dealt a difficult hand in life, but she refuses to let that define who she is. After losing her mother in an accident, she is disheartened and is coping by being nice to her stepmother. She and Hannah's friendship develops into the show's emotional center as they get closer to one another. Hannah's husband loves his daughter to death. He did everything that he could to protect his family.

As Hannah's husband, Owen portrayed by Nikolaj Coaster gives a complex performance. He mysteriously leaves a note to Hannah telling "Protect her" and leaves a goodbye note to his daughter. A cut-throat performance by the main cast diving deep into the details, situations, and places Owen had been to. Clues and information from each person they meet lead to a whole new twist in the storyline. Hannah makes sure to safeguard her stepdaughter telling " I promise to keep you safe". Upon all this, a federal investigator looking into the case with a keen edge is what brings a sense of curiosity to the audience. The relationship between Hannah and Bailey, though, is what really sets the show apart. The pacing of the series is excellent, with each episode building on the previous one to create a sense of urgency and tension that never lets up. The writing is also top-notch, with a carefully crafted script that balances the emotional and suspenseful elements of the story perfectly.

The Last Thing He Told Me is a dramatic film that examines the ties that bind families and the tenacity of the human spirit. It's a testament to the power of storytelling and the resilience of the human spirit in the face of adversity. For everyone who appreciates character-driven storytelling, it is a must-watch due to its superb performances and compelling plot.

Final Score- [6/10]
Reviewed by – Neha Krishna
Follow @Neha25Krishna on Twitter
Publisher at Midgard Times