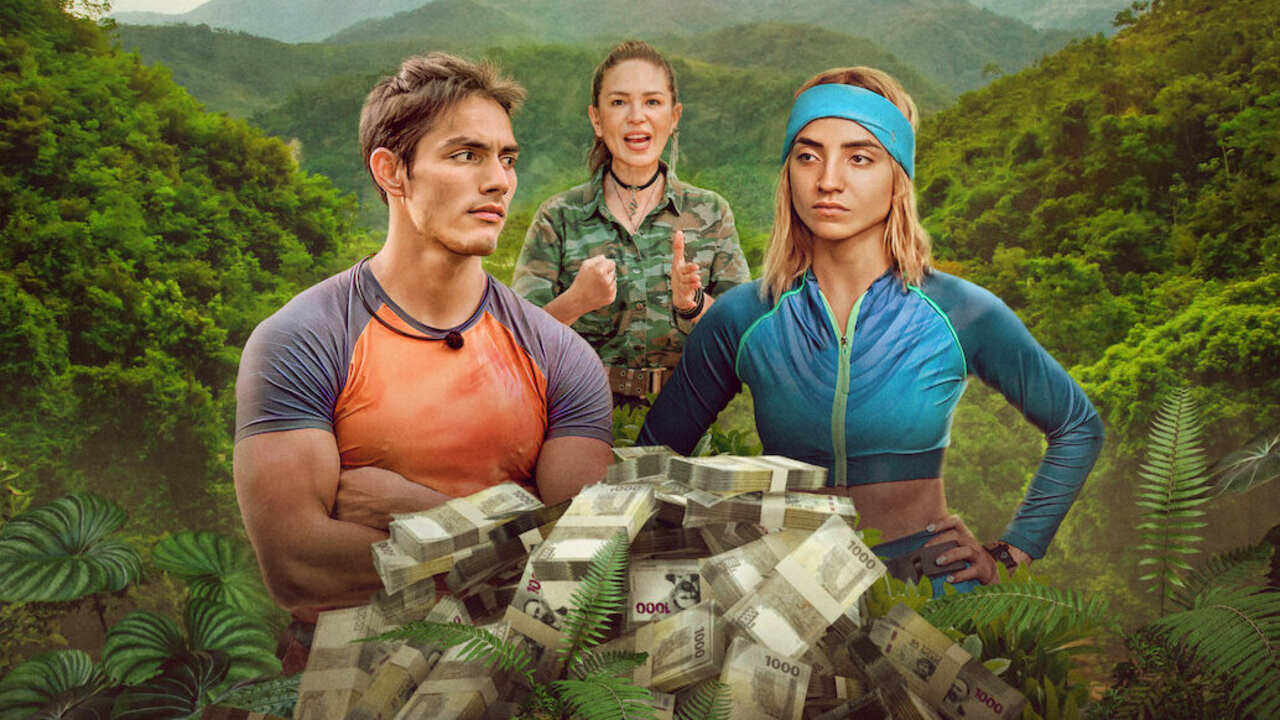 The Law of The Jungle is a new Netflix reality show series. It compiles eight episodes and revolves around contestants competing in dangerous challenges for a sum of 2 million pesos while having to stay with their competitors in close proximity. All of this happens in the jungle. There is a twist though, which tries to leverage the reality show as more than what it seems, does the twist work?

Firstly I'd like to comment on how hurried, and rampant the reality show's pace feels. I do understand that reality shows are different from other media and TV. People are supposed to behave naturally and there isn't as much space for dialogue or writing that feels good. That doesn't however mean that a reality show should feel devoid of any flavor or characteristic. This show manages to be a fast-paced romp that doesn't make a conscious effort in its direction or usage of footage. The show drops you right into the action from the first moment as it hurries to explain the rules and introduce the contestants right at the same time.

It is weird how randomly talking heads pop in without any build to them. Another thing I feel that can make or break a reality show's appeal is the cast of characters. Are the people in the show interesting? Are they fun to watch? Do they have the motivation that's decent and not abhorrent?

In this show, the cast of characters (contestants) doesn't stand out. The ones that stood out to me initially and the ones who make it to the end don't intersect on a Venn Diagram. I will however describe a few of the contestants whose antics I found somewhat entertaining.

There was Fabian, on the orange team initially who is basically a more bulked-up version of Tuco Salamanca from Breaking Bad. He didn't trust anyone, had little patience, and seemed like he wanted to pick a fight every chance he got. There was a really ignorant John character who tries to be the group leader only to fall flat on his face. And lastly, there was Paula who comes off as an opportunist that's more irritating than interesting.

Getting back to the concept of the show which is basically a mashed-up version of Big Boss and Khatron Ke Khiladi (an Indian show about daredevils), the twist of the show is that contestants randomly get offers to betray the other contestants and take some of the prize money homes. This leads to multiple contestants sneaking away almost a cumulative million pesos of the prize money before the finale. It is a fun concept but it doesn't do much for this show as it just doesn't have the same fun back as other reality shows of a similar type.

It is funny in moments, for example, one of the characters skips on having 100,000 pesos for herself to benefit the team but when she reveals it to them later they accuse her of being a fraud. She doesn't get quite the appreciation she thought she would receive.

There is no real fun in this somewhat cheap-looking and bland mishmash of multiple reality shows. So I'd suggest you skip this one and watch something wilder or more interesting.

Final Score – [3/10]
Reviewed by - Aayush Chaurasia
Follow @AayushC44 on Twitter
Publisher at Midgard Times