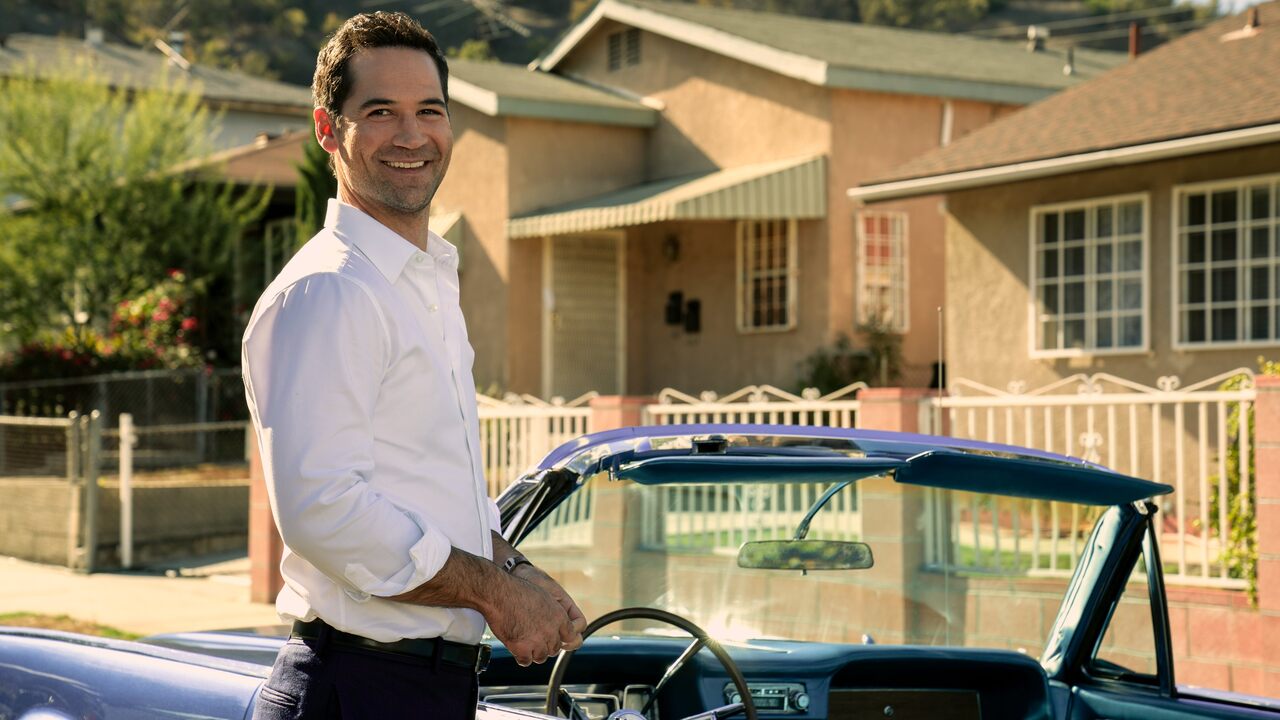 The Lincoln Lawyer certainly knows how to keep itself engaging. There is not a single dull moment in this series. I binge-watched the first season to prepare myself for the second one, and I was surprisingly never tired or felt as if the show was turning out to be boring. Many eight to ten hours long streaming shows leave you exhausted as soon as you finish watching them. I think I can watch both seasons of The Lincoln Lawyer continuously without getting drowsy. The scenes move smoothly, and the dialogues are delivered fluently. The show is the epitome of mechanical perfection. Its wheels run swiftly. There is always something going on in every scene. This series, like the leading lawyer Mickey (Manuel Garcia-Rulfo), is always busy. As a viewer, you go with the flow and smile broadly after learning about some exciting detail/twist/plot point.

The biggest strength of The Lincoln Lawyer lies in its casting. On top of that, the directors use their actors cleverly. Garcia-Rulfo puts on a confident demeanor and walks with so much style that we believe he has been doing this job for a long time and is very comfortable with his surroundings. Angus Sampson, with his heavy muscles and hoarse voice, looks adorable, intimidating, and funny. And then you have Neve Campbell, who always looks lovely. The chemistry she shares with Garcia-Rulfo is so palpable that you understand why these two characters find each other attractive even after disappointing one another a million times. The real treasure, however, is none other than Becki Newton. She enlivens every frame she is in, and it's hard to keep an eye on anyone else when Newton is present on the screen. Look how she moves her body after mentioning in different ways that Mickey has slept with a woman or how she presents her theories in front of Mickey after accusing him of being biased at one point. Newton moves and speaks vivaciously, injecting spontaneity into the series.

In the first season, Christopher Gorham's puppylike face was nicely used to paint him as an innocent victim. During the final scenes, the actor effectively changed his countenance to exude arrogance and pomposity. Here, we have Lana Parrilla, as Lisa Trammell, discharging mixed vibes. Is she innocent? Is she guilty? Can she be trusted? Is she manipulating Mickey? It's difficult to pass a verdict. The characters don't fully trust her yet, and the audience feels the same. I am sure The Lincoln Lawyer will come up with a satisfying twist. The series definitely knows how to surprise the audience. Season 2 doesn't take much time to tell us that we are once again in good hands. It gives us this assurance through its handling of a character with a tattoo on his left hand. I liked what the series did with him, or rather how it arrived at that scene at a house with Gloria Dayton (Fiona Rene).

The Lincoln Lawyer doesn't do any of its tasks with originality. It simply uses the existing techniques skillfully and enjoyably. Many scenes in the show take place inside the court, and those courtroom sequences are executed thrillingly. The lines are dispensed with razor-sharp precision as if the characters are engaged in a sword fight. Yet, it's also true that while you do listen to everything enthusiastically, your mind does not retain half of the things. Many words and scenes enter from one side and exit from the other. I am unable to recall much of Season 1, and the same holds true for the second season. The Lincoln Lawyer stays with you as long as it's running on the screen. As soon as the end credits start rolling, so many things just disappear from your mind.

When the characters text one another in the series, you see their text history. This text message screen is usually blank in many shows - a detail that never sat well with me. The presence of older messages here indicates that the characters do their tasks even when they are not in the spotlight. That they have a life beyond the boundaries of the screen. This is further evident through chats regarding Izzy's (Jazz Raycole) personal life, which mostly unfolds away from our sight. But the series doesn't fully achieve this quality. You get a sense of it but never fully embrace it because as soon as a character exits a scene, he/she vanishes from our memory. Still, The Lincoln Lawyer overall is compulsively watchable, and I am eagerly looking forward to Part 2 coming on August 3, 2023.

Final Score- [7.5/10]
Reviewed by - Vikas Yadav
Follow @vikasonorous on Twitter
Publisher at Midgard Times