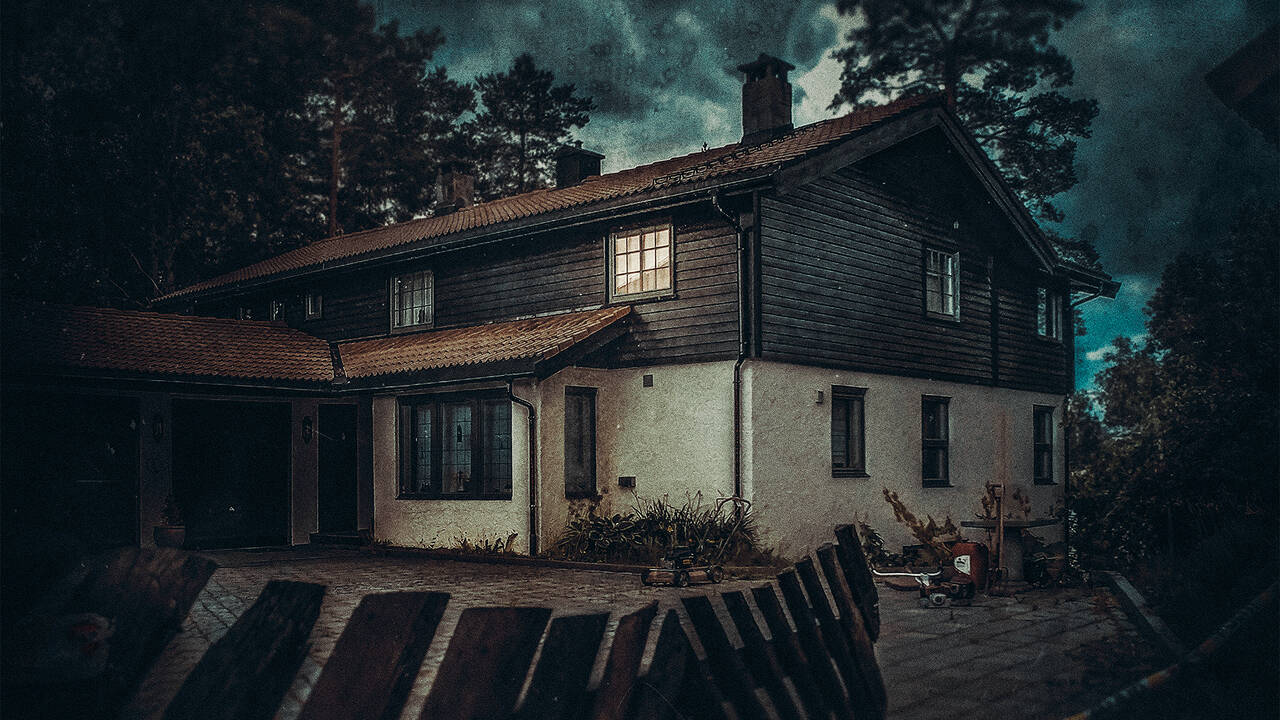 In The Lørenskog Disappearance, the wife of a billionaire goes missing. That rich man is Tom Hagen, and his missing wife is Anna-Elisabeth Hagen. Apparently, the kidnappers left a note and are asking for ransom through cryptocurrency. This gives rise to an interesting scene where an IT guy explains how you can have a conversation through cryptocurrency. Like a good series, The Lørenskog Disappearance starts with the investigation behind Anna's disappearance but slowly reveals that it has something more up its sleeves.

At first, you register Jorunn, a police officer, and Erlend, an award-winning journalist, as the main characters of this series. They not just dedicate themselves to the case but also juggle their professional lives with their personal ones. Jorunn's father has Alzheimer's, while Erlend's wife is pregnant. Normally, I would have taken this point as it is. But there is a scene in The Lørenskog Disappearance where Aleks' boyfriend gives a speech in favor of Tom (Aleks is Erlend's colleague). He says something like the new generation of Norway has forgotten its customs. Is Jorunn's father's Alzheimer's related to this condition of Norway, where the customs are no longer followed by anyone, as no one remembers them?

You might think I am going overboard, but The Lørenskog Disappearance is indeed fascinating enough to warrant these interpretations. It's so complex and far from black and white that we are never sure who's the real culprit. The police arrest Tom and the media, too, does not challenge this decision. Is Tom actually guilty? Who knows? As a viewer, even you remain doubtful. If we take into account that Elisabeth looked up divorce on the Internet or the prenup that benefits Tom, the husband sure does look guilty. However, when you watch him talking to his lawyer in his cell, his face exudes innocence. It's fitting then that the series ends with these words, "I have no idea."

For a series about the urgent search for a missing woman, The Lørenskog Disappearance has a lot of composure. Its pace has a placid quality. The series does not attempt to raise your pulse with mind-boggling twists. Instead, it wants you to lay back and quietly consider the state of things. Corruption is deeply rooted in this setting. Even though the characters are mostly seen doing their jobs to the best of their capabilities, you feel that someone high above is pulling the strings. A police officer is transferred at one point. A newspaper editor shows bias towards the police. Who can the public trust in such a situation? The police and the media paint Tom as the bad guy, completely forgetting that there is something known as "innocent until proven guilty." But even then, do they have the right person in custody? The Lørenskog Disappearance has no answer. The series is not about an individual. It's about a country where the newspapers use a certain kind of picture of someone to feed the public with a particular perception.

The Lørenskog Disappearance does not end any episode with lazy cliffhangers. It's aware that such tricks are nothing but cheap tactics and are equivalent to clickbait headlines. The clean, geometrical architecture is in direct conflict with the turbulent state of the characters. This contrast pulls you into the narrative and charges the series with a controlled yet tumultuous energy. Not everything is tied up satisfactorily (what happened with Aleks' film?), but The Lørenskog Disappearance leaves an impact so strong that it won't soon disappear from your memory.

Final Score – [8/10]
Reviewed by - Vikas Yadav
Follow @vikasonorous on Twitter