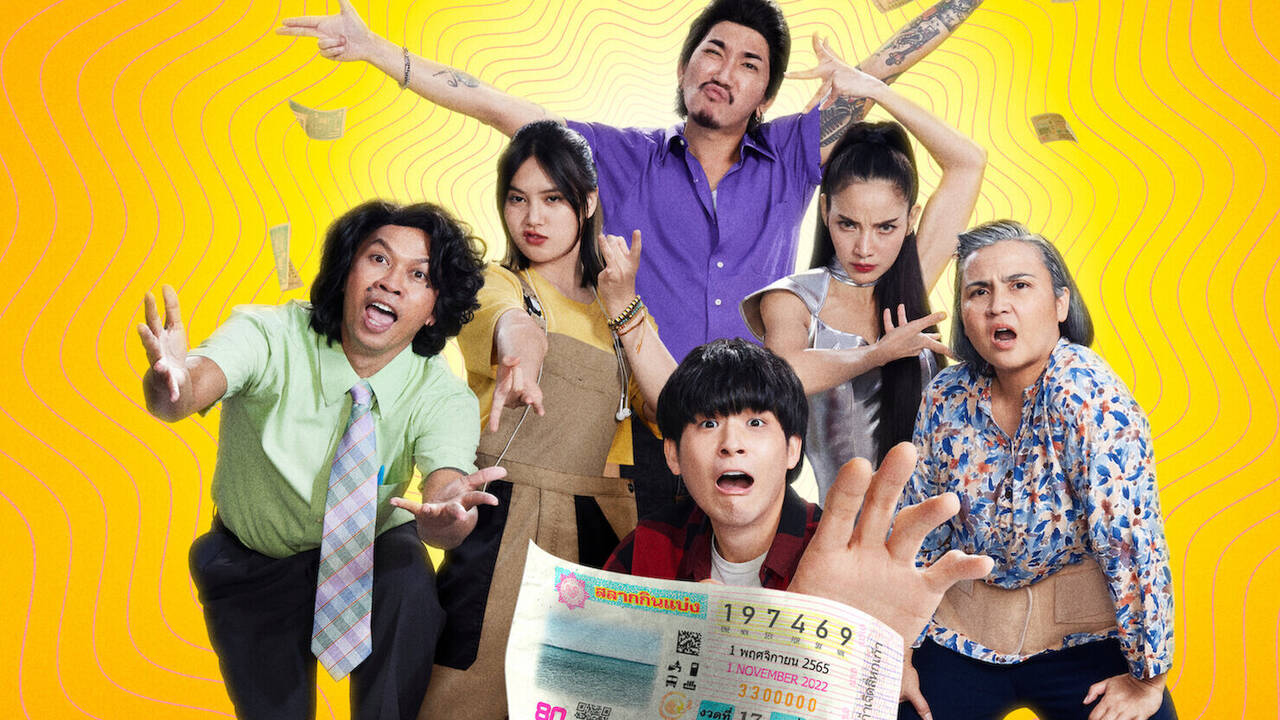 A heist is conducted after five people find out that they have been robbed of their six million. This is pretty much how The Lost Lotteries can be summarized. This Thai film tells us the story of a group of impersonators who one day find out that they hit the jackpot, but their luck wasn't with them. Let's see how their ridiculous and improbable plan plays out.

Tay is a smart teenager who's good at playing chess. He dreamt of getting rich so that he can put himself and his mother out of their misery. Tay's father left his mother when she was pregnant with him. Auntie Toi left her hometown after having Tay and started selling lotteries in Bangkok. She soon earned enough to buy themselves a decent house, but one day she fell into a manhole. Due to this accident, her hip got injured, and she couldn't continue her business. Tay took the lottery selling responsibility, and his mother started sewing clothes.

One day, he realizes that he has won the lottery, but before he could cash it out, some goons (from whom they had taken the loan) attack their house and take the lottery box as payment. The lottery tickets were inside these bags, and it wasn't just Tay who hit the jackpot. Four other people - Beat, Khung, Zoe, and Wen also won them. These five come together and make a plan to retrieve the box from the firework industry, which was also the hub of Boss Chye.

Beat's character intrigued me a lot as a lot about her wasn't said. It was as if she spoke from her eyes. Having earphones on her all the time, the thing that the audience will reason about is their existence. She maybe wanted to suppress the pain of her ill dad through music. If developed properly, Beat's character had a lot of potentials. The same goes for Tay. These two characters were underdeveloped and deserved much more focus.

Forty minutes into the film and there was no action. It initially appeared that the plot was moving too slowly, and then, suddenly it catches up its speed. Again, in the end, a downfall is seen. The scenes weren't given the time to settle down and most things seemed abrupt.

In my opinion, The Lost Lotteries is a good effort by the creators. The elements were perfect, and the casting and the comedy were good, but the plot and the action could have been much better. It's not as if the film entirely failed in these two categories still, a lot more was expected. Having the main character, Tay inspired by the Professor (from Money Heist), the expectations bar was set quite high. Nonetheless, this 103-minute film deserves a single watch.

Final Score – [6.5/10]
Reviewed by - Riya Singh
Follow @_riyasinghhh_ on Twitter
Publisher at Midgard Times