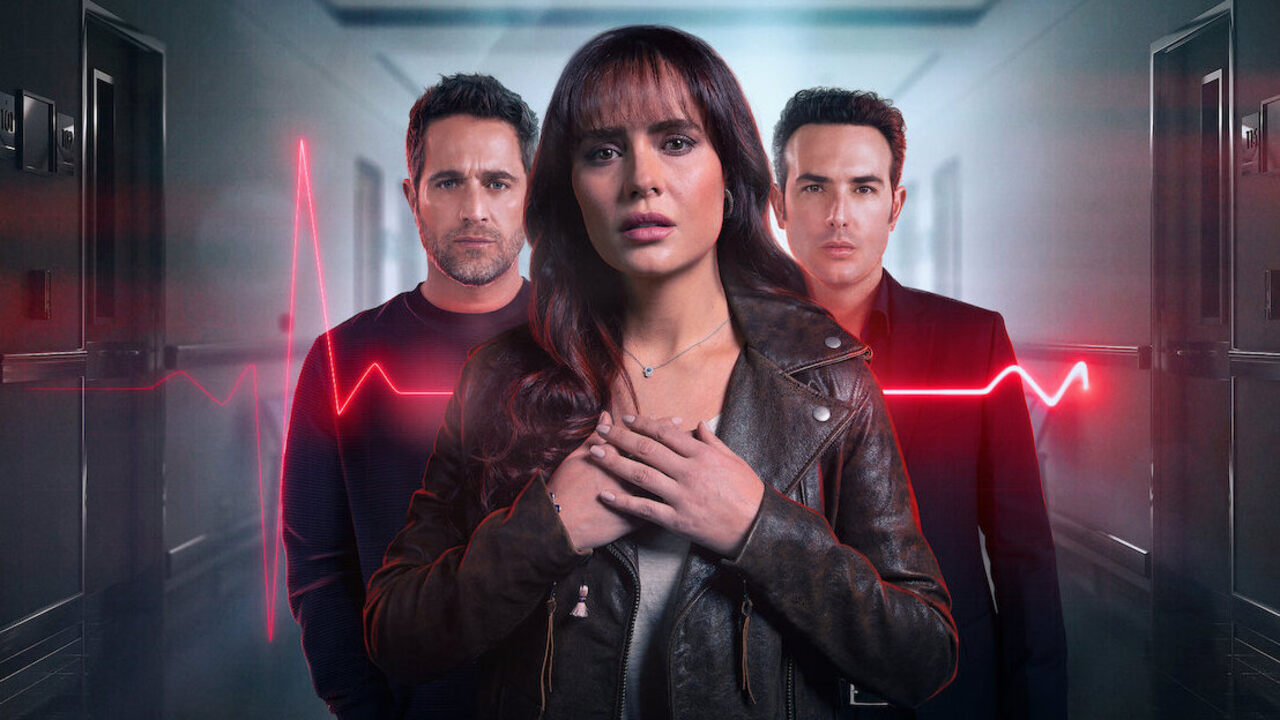 The Marked Heart Season 2, the continuation to the tale of the snatched heart starts its first episode by showing us Camila living in Istanbul, Turkey. Her one year of running from one country to another proves to be useless after she finds out that Zacarias was behind everything that has been happening to her. Soon she shifts to Mexico City on the advice of her good friend. Simon also lives in the same city with his family. Samantha has been talking to a virtual psychiatrist and is taking anti-depressants. The things that this young girl saw have given her a lifetime of trauma.

Camila and Simon come across each other at her exhibition, and we all know what follows when lovers meet each other after a year. Things soon turn out to be chaotic as Zacarias (The King of Strategy) traps Camila in a luxurious home stating his wishes to produce three children with her. Simon is also hunted down by Mariachi and Sarmiento. It seems as if these people will not stop hunting Camila and Simon, no matter where they go. By the end of the second episode, we are told that Samantha's heart is not in a good shape and she'll need a heart transplant. The question that now arises is will Simon kill to save her daughter?

While all this is happening, Politics is seen getting hot as Zacarias's truth was already out. The hunter was going to become the hunted and it would be a fun show to watch his downfall. I hope that the fans of the series remember how in season one Zacarias says "There's no better insurance than power," but it is also to be understood that with power comes responsibility. Nicky's character in season 2 was a good addition, and it was lovely to watch this actress perform.

In my opinion, the series overstretched its original plot. With the first episode being so happening, I expected a lot from the series, but similar things have been talked about, and there wasn't much of a difference that I noticed in this new season. The only thing new was its ending, otherwise, the rest is all the same. Just like in season one we saw how Camila constantly talked about a guest in her body, there was a lot of suffering, and a similar scenario is projected in Season 2 as well.

As in the first episode, it was shown how Camila was still being chased by Zacarias, this time I hoped to watch some new and exciting things. I think that the writer's failure at adding something new to the plot will act as a setback to the show because how many times can a person hear Camila saying the same thing? You hear her saying that it's not her heart, the things she's doing are not in her control, and that it belonged to Valeria and will keep on beating for Simon. Zacarias shouldn't have played the God, but once the audience will see how much he loved her, they'll pity him. Samantha also ends up in a problem with the drug trafficking gang, just like in season one. The only difference that I observed in both seasons was the struggles Simon and Camila went through to save themselves.

In Season 1, both Simon and Camila weren't sure that the things between them were natural or it was because of Valeria's heart inside her, the answer to that question isn't provided in this season as well. Another thing that we get to see is how the children of the Duque family lost their childhood and innocence because of what had happened to their mother. At the end of the final episode of The Marked Heart Season 2, we hear Camila saying that "There are some love stories that tear your heart out" and I believe the contrary as it doesn't tear your heart down. You'll feel what kind of messed up world they're stuck in and how the makers thought that they'll be able to excel by showing the same plot twice.

Those expecting a lot from The Marked Heart Season 2, guys, it is a total disappointment, and the unnecessary things added in between make it hard to watch this show. Season 1 was far better than the second one in more than one way.

Final Score – [6/10]
Reviewed by - Riya Singh
Follow @_riyasinghhh_ on Twitter
Publisher at Midgard Times