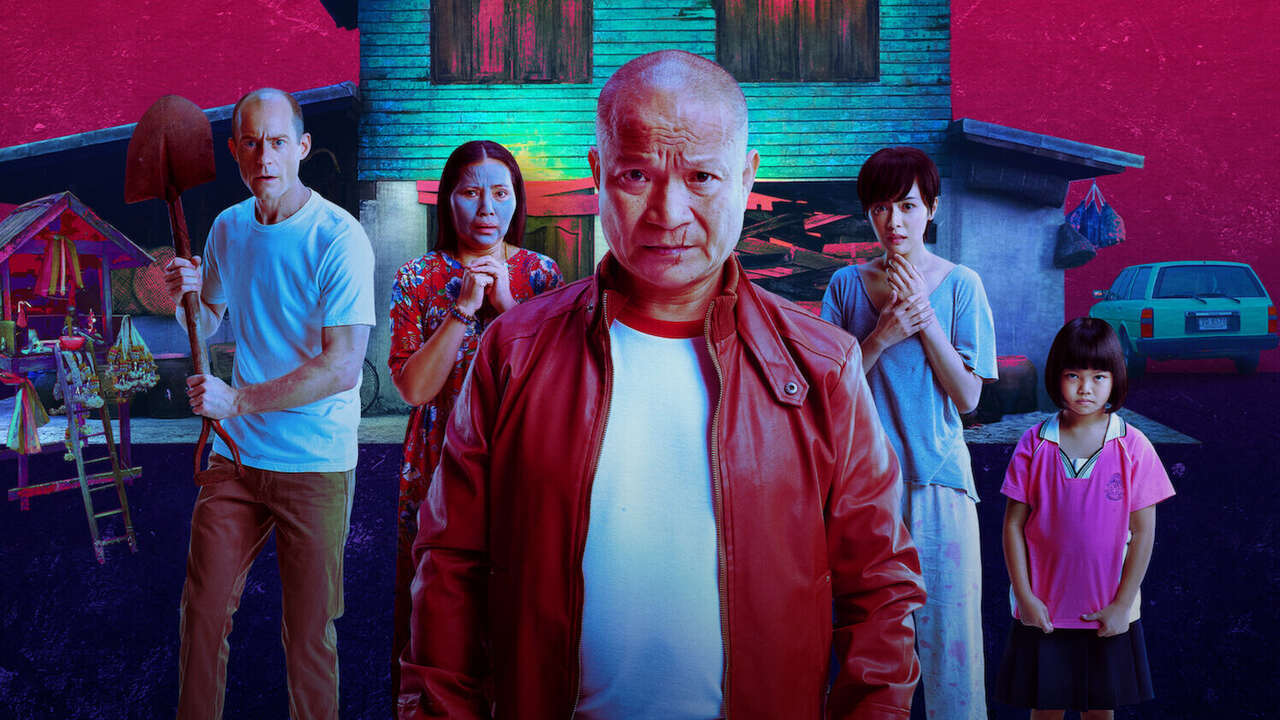 In Halina Reijn's Bodies Bodies Bodies, a group of people in their 20s get stuck at a remote mansion, and soon dead bodies start appearing. Something similar happens in Wisit Sasanatieng's The Murderer. A group of people staying at a farmhouse soon start finding blood and corpses around them. If there was a hurricane in Reijn's film, there is a storm in Sasanatieng's film. The bad weather in both cases accentuates the bad fate lying ahead for the characters in the story. The words "A storm is coming" are often heard in this movie. It feels as if the characters are not making a remark on an upcoming event. Rather, they are teasing the audience and warning the other characters. There is a wink-wink quality to The Murderer, and it promises to be fun.

However, the movie turns out to be too clever for its own good. In its single-minded pursuit to generate shocks and twists, the film sacrifices amusement as well as logic. Of course, the latter needs to be abandoned for maximum humor and levity, but the problem with The Murderer is that it never becomes as funny as it wants to be. It remains okayish while the actors perform generic loony gestures (wide eyes and shrieks) that never reach comic heights. Some of them underplay their performance, while some overplay everything. As a result, there is a dissonance between the actors which further undermines the power of the film.

The frames are colorful and attractive, but the story they tell is dull and devoid of excitement. Sasanatieng, along with writer Abishek J. Bajaj, is so concerned with connecting every dot that he forgets to dispense pleasure. Everything is mechanically managed to the microscopic level when a more spontaneous approach would have animated the whole material. Instead of letting things go berserk, every incident is carefully handed out to the audience. The Murderer creates an illusion of wild behavior. What it actually does is that it takes restricted steps to maintain suspense, and this approach feels suffocating, not thrilling.

There are a few diverting ingredients here, like that policeman who keeps scribbling in his notebook and a sort of unreliable character who tells different stories about his scar. There are moments when the titles get too literal. For instance, when blood is detected under a cadaver's fingernails, we see the words, "Blood under the fingernails." The movie doesn't even shy away from fart jokes, though the only scintillating punchline here involves a gun that is thought to be empty by someone. These pleasures, unfortunately, are all scanty. What's puzzling is the serious demeanor The Murderer (briefly) displays during the final moments. It shows us a laughable situation by keeping a straight face. The result is jarring and leaves you bewildered.

Things only get worse through what seems like a social message when a character says, "Pay no attention to the noise out there. Listen to your own voice." Where is this "intelligence" coming from? Who told the filmmakers that they needed to educate the audience? To hear wisdom like this in a dumb movie feels equivalent to watching a joker giving a political speech. That visual, too, is somewhat entertaining. The Murderers, however, is not very wacky.

Final Score- [4.5/10]
Reviewed by - Vikas Yadav
Follow @vikasonorous on Twitter
Publisher at Midgard Times