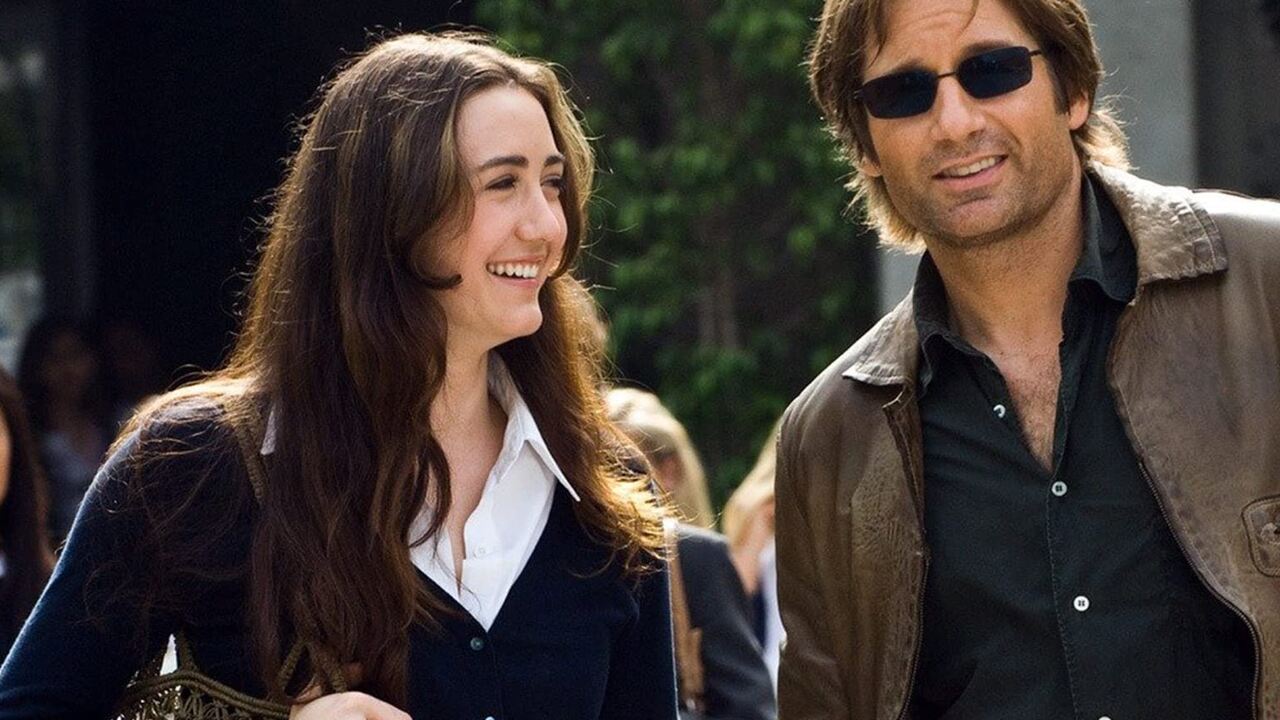 The popular tv show Californication ran for seven seasons, from 2007 to 2014. The show starred David Duchovny in the role of Hank Moody, a well-known author, and focused on his exploits and misadventures as he attempts to juggle his relationship with his ex-girlfriend and his daughter, his career, and his sex life!

Season one of the hit show saw its style-conscious star wearing a selection of seriously hot shades from some of the most sought-after brands around. Want to get Moody's look? Find out how below!

The Iconic Ray-Ban Wayfarer

Throughout season one of Californication, Moody can regularly be seen rocking a slick pair of shades from Ray-Ban - they're Wayfarers model RB3301 to be specific. Wayfarers have been wildly popular with celebs (and us mere mortals) for decades: Tom Cruise, Jessica Alba, Robert Pattison, and Brad Pitt are just a few of the stars who are frequently spotted wearing this type of eyeglasses, while Dan Ackroyd and John Belushi famously wore classic Wayfarers in the classic movie from the 1980s, The Blues Brothers.

In Californication, Hank Moody favors a pair of Wayfarers with honey-colored frames and brown-tinted lenses, adding a contemporary edge to the look. As well as looking cool, brown or amber-colored lenses offer extra protection from glare and add lightness to cloudy conditions. They can also enhance depth perception and block blue light, which can otherwise interfere with sleep patterns.

The Peerless Persol 714

And from one luxe brand of eyewear to another: Moody also regularly wears Persol 714 shades throughout season one of the show. These sunglasses ooze vintage-style appeal and feature an innovative design that makes them fully foldable - the first of their kind when they first hit the market in the 1960s. The Persol 714 offers timeless style and unique design elements, like the distinctive keyhole bridge combined with a pilot-shaped frame and high-quality acetate lenses. These shades are perfect for those with, like Moody, a high nose bridge and relatively lower cheekbones, providing a secure and comfortable fit all day long.

The lenses of the Persols Moody wears in Californication are tinted a subtle green - this shade is great for everyday wearing (and especially good for those who enjoy a game of tennis or golf) and can even help prevent eye strain. The glitterati love this model, too: celebs including Lewis Hamilton, Zac Efron, Leonardo de Caprio, and Bradley Cooper all have these shades in their collection.

The Classy Ray-Ban Clubmaster

Moody also enjoys wearing a pair of classic Ray-Ban Clubmasters in Californication. The eyewear brand first introduced this model in the 1950s, and it's remained wildly popular ever since, worn by intellectuals, artists, movie stars, and general fashionista types. Throughout the entire 1980s, Ray-Ban Clubmasters was the third most popular model of eyewear in the world, only coming behind the other Ray-Ban classics, the Wayfarer and the Aviator. The shades feature the highly distinctive brow line frame, and while Moody wears a pair that incorporate gray lenses, you can choose from four other colors, so you can find the sunglasses that are perfect for you. The Clubmaster is designed to be unisex, features a frame made of acetate, and each pair is treated with a classic G-15.

One of the most famous celebs to have favored the Clubmaster model is John Lennon, who was influential in bringing the shape to prominence. Beyonce, David Beckham, Seth Rogen, Selena Gomez, and Misha Barton are just some of the stars who also regularly rock a pair of Clubmans.

How to Choose Sunglasses to Suit Your Face

If you'd like to get Hank Moody's superior sunglasses style, then it's crucial to first figure out which of the above three models of shades will best suit your face. Start by identifying your face shape: is it round, oval, square, oblong, heart, or diamond-shaped? As a general rule of thumb, glasses with frame shapes that contrast with your face will be the most flattering. So, if you have a round face shape, the Wayfarers option is likely to be the best bet. Got a square-shaped face? The Persol 714s should be your first port of call. And if you've got an oval-shaped face, you've hit the sunglasses jackpot: all of the above shades are likely to suit you!

Next, think about frame and lens color. If you've got a cool skin tone, shades including red, blue, and green will usually look great against your skin. Those with a warm skin tone will generally look fabulous wearing colors such as orange, bronze, yellow, and earth tones.

Finally, bear in mind that if you have small features, oversized sunglasses could overwhelm your face. There is a way around this, however: look for clear or near-transparent frames to get a more subtle look.

Adding Some Hank Moody Attitude to Your Eyewear Collection

If you loved Hank Moody's style credentials in Californication, then you can channel this character's sartorial sense through your choice of sunglasses! Choose from Ray-Ban Wayfarers of Clubmasters or the Persol 714 model to perfectly capture Moody's charm.