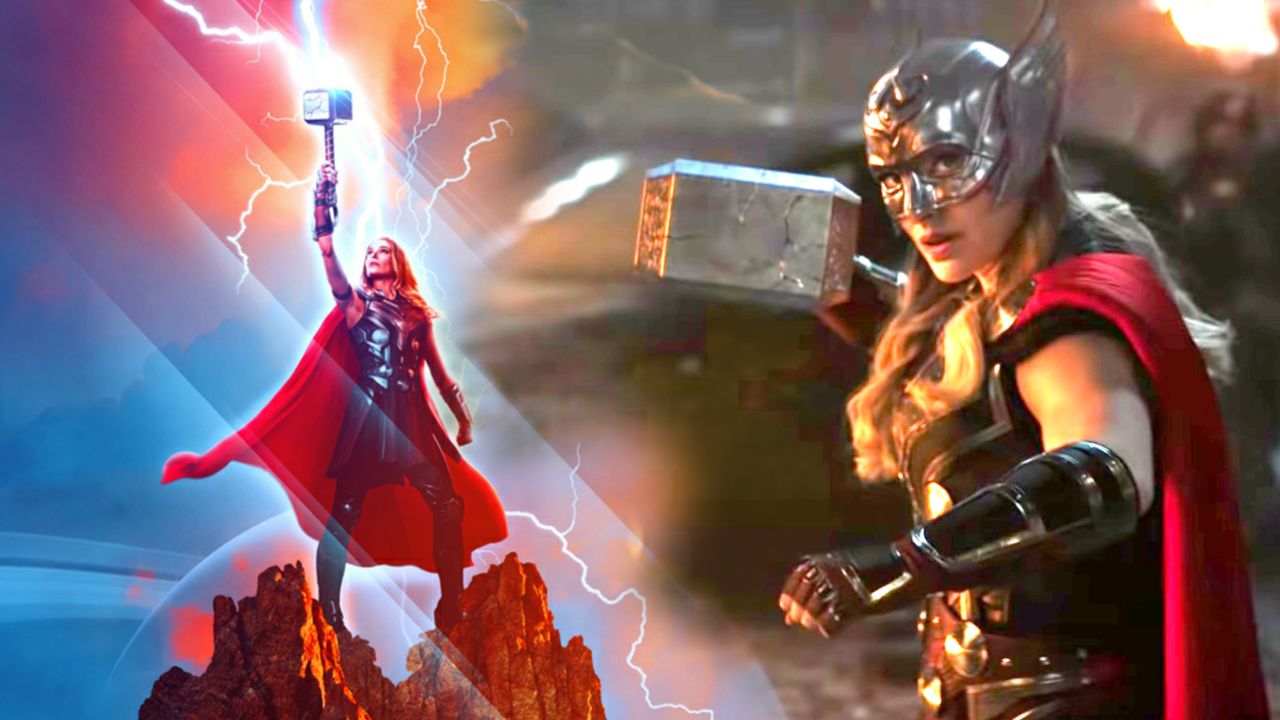 Even though it was already announced that Natalie Portman's Jane Foster will become Mighty Thor in the fourth Thor movie, the trailer got the fans excited by giving the first look of the character in her new avatar.

The reason behind how Jane becomes Mighty Thor may not be officially revealed before the film's release, which seems fair as Marvel Studios may want to surprise the audience. However, a recent leak from an E-commerce website, which also sells the Marvel Toys might have revealed how Jane can wield the Hammer.

According to a now-deleted description on Eaglemoss, Janes Foster suffering from Cancer visits Asgard, and the broken pieces of Mjolnir unexpectedly transformed her into Mighty Thor. The description also says Mighty Thor will be facing Gorr the God Butcher.

Jane Foster, Thor's ex-girlfriend, and astrophysicist visited New Asgard while suffering from cancer, and her life was forever changed. Mysteriously, the broken pieces of Mjolnir, the hammer of the thunder god, transformed her into the Mighty Thor and bestowed upon her Thor's superpowers to battle internal and external threats. She had become a godly protector, wielding Mjolnir herself, and a new hero had been born!

As Mighty Thor, Jane will be fighting Gorr with the help of Chris Hemsworth's Thor and the members of Guardians of the Galaxy, while in her human form she is battling Cancer. The description also confirms Gorr has a tremendous amount of power, and he is on a mission to wipe out all the gods from existence, including Thor and Zeus.

The Mighty Thor faced the mighty Gorr, the God Butcher, with the help of Thor, Valkyrie, and the Guardians of the Galaxy. Gorr, who possessed supernatural powers, was driven to wipe the universe of gods wherever he found them. Jane Foster was embroiled in an epic battle with plenty of love and thunder, fighting cancer in her human form and Gorr in her godly form!

In the comics, when Thor Odinson was deemed no longer worthy of wielding Mjolnir, Jane Foster was telepathically drawn to the Moon where Mjolnir lay in wait. Upon lifting the hammer, Jane underwent a physical transformation and took on the powers of Thor to become Mighty Thor. So, Marvel Studios is taking a completely different route for the character from the comics.

Earlier this week, Marvel Studios revealed the first trailer for Thor: Love and Thunder, which became a super hit with more than 200 million online views in its first 24 hours. The trailer gave us the first look at Mighty Thor, Ravager Thor, who has earlier thought of retiring, and the members of Guardians of the Galaxy. The teaser also showed a glimpse of Zeus and the city of Olympus and the Goat-pulling Ship.

Taika Waititi has directed the movie from a script written by him and Jennifer Kaytin Robinson. "Thor: Love and Thunder" is currently scheduled to release in theaters on July 8, 2022.