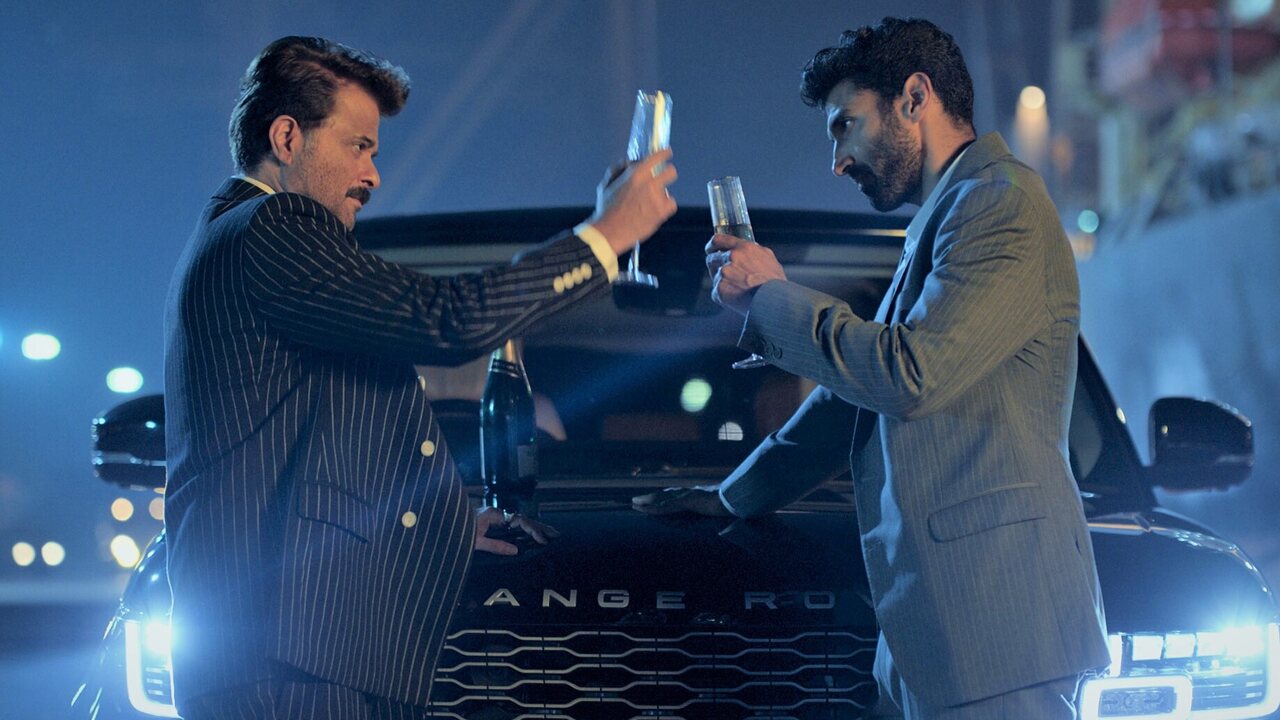 The Night Manager 2023 is based on a novel by John le Carré, which was also made into a series in 2016 with Tom Hiddleston and Hugh Laurie. The Indian version tells the story of Shaan Sengupta (Aditya Roy Kapur), a former soldier who becomes a night manager at a hotel in Dhaka, Bangladesh. He gets recruited by a secret agency to infiltrate the network of Shelly Rungta (Anil Kapoor), a notorious arms dealer who is behind many wars and crimes in the region. Along the way, he meets Kaveri Dixit (Sobhita Dhulipala), a journalist who is also after Rungta's secrets, and Lipika Saikia Rao (Tillotama Shome), Rungta's faithful but conflicted assistant.

The Night Manager Part 2 continues from where Part 1 ended, with Shaan successfully getting into Rungta's inner circle and earning his confidence. However, he soon finds out that Rungta's operation is larger and more perilous than he had thought, and that he is playing a dangerous game that could end his life. He also falls in love with Kaveri, who does not know his true identity and mission. Meanwhile, Lipika tries to assist Shaan in his mission, but also faces her own challenges and doubts about her loyalty to Rungta.

The series also deals with themes such as corruption, morality, loyalty, love, and betrayal. The actors deliver excellent performances, especially Anil Kapoor who plays Rungta with a mix of charisma and evil. The supporting cast also does a fine job of portraying their roles. The show has a realistic and immersive feel to it, thanks to the cinematography, music, and production design.

A good spy thriller web series needs a few things to be successful, and this one has them all. The first is the talented actors, who can make the characters believable and interesting. The second is the story - it is complex enough to keep you hooked, but not so complicated that it becomes hard to follow. The third is the production quality - it is high enough to create a realistic and captivating world that attracts you.

A wonderful series for watching all at once. It has just 4 episodes and every one of them has something intriguing. Aditya Roy Kapoor has performed well in his character.

It's not easy to transform a Western series into an Indian environment and make it relevant for Indian spectators so that they associate with it. And that's where Night Manager has done a fine job. Laughter, context, and situations made in the Indian/Asian context are done well.

There are some plot holes and illogical sequences too. For instance, how does Shaan manage to travel to different countries without any visa or passport? How does he communicate with Lipika without being detected by Rungta or his men? How does he escape from Istanbul with the bomb without any security or surveillance? How does he stop Rungta from detonating the bomb without any technical expertise or equipment? These are some of the questions that may linger in your mind after watching the series.

Also, the romance between Shaan and Kaveri feels rushed and forced. There is not enough chemistry or development between them to make their relationship believable or meaningful. They barely know each other before they jump into bed together, and then they declare their love for each other after a few days. Their relationship also is based on lies and deception, which makes it hard to root for them.

The director has taken too much freedom to show nonsense. The main focus is just to make the series look flashy. The logic and common sense are thrown out of the window.

If you like the genre, I suggest you watch 'The Night Manager'. Just make sure to pay attention to every detail & watch till the end and you will have a great time.

Final Score – [5/10]
Reviewed by - Arpita Mondal
Follow @ArpitaMond33387 on Twitter
Publisher at Midgard Times