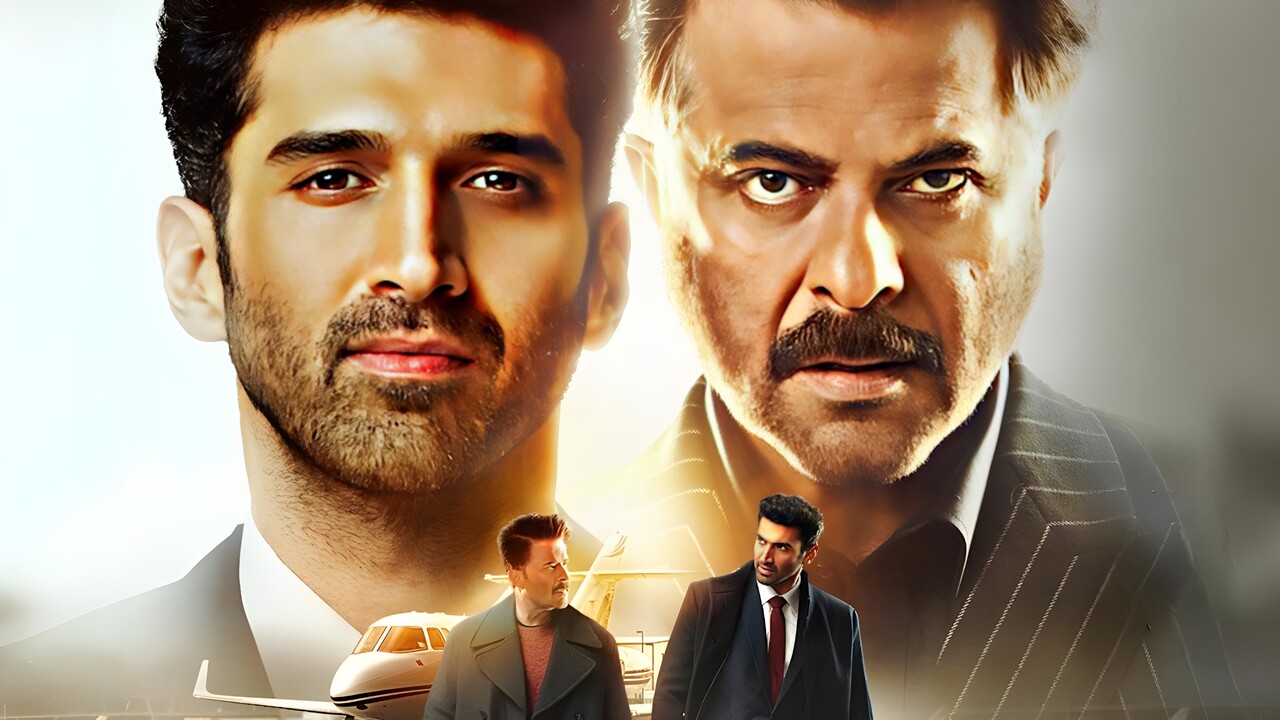 There is a scene in The Night Manager where BJ, aka Brij Pal (Saswata Chatterjee), prepares himself to deliver an exposition regarding his friendship with Shailendra Rungta, aka Shelly (Anil Kapoor). It's one of those scenes where a character repeats a piece of information in the form of a story to someone who is already aware of the said information. You brace yourself for what looks like a lazy attempt at an exposition, but then something interesting happens. The Night Manager cuts to the next scene and completely skips over BJ's story. It's as if the series, too, is tired of this unstimulating trope.

The Night Manager has a habit of making you expect one thing and then delivering something else to maintain an element of surprise. I have neither watched the original British series nor read the novel by John Le Carre. But this remake does a decent job of adapting the source material in the mythological context. When a fatally injured Shaan (Aditya Roy Kapur) becomes conscious, he is referred to as Kumbhkaran. There is someone with the code name Indra Dhanush, and the main villain is situated in Sri Lanka, making him the Raavan of this story. His "Sone Ki Lanka" is like a gilded sea-facing resort. It has 38 rooms, and entry into three of them is strictly prohibited.

This Raavan is none other than Shelly. How do we know that he is a dangerous criminal? Well, the characters in The Night Manager constantly remind us about the evil nature of this beast. It's not enough that we see a 14-year-old girl get executed because of his orders. We are forced to listen to lines like, "He is a well-connected and respected businessman," which means one cannot easily harm him. Shelly is an arms dealer, and when he first checks in at a hotel in Shimla, the soundtrack erupts with a swaggy noise. This man occupies so much space by simply gazing at the hotel's walls that no room is left for Shaan. Hence, he is locked up in a close-up.

Another reason for that tight close-up shot is the above-mentioned 14-year-old girl. Shaan and Shelly have a connection, all right, though only one of them is aware of this connection. No prizes for guessing who that well-informed character is. Shaan and Shelly exhibit a calm and cool-headed demeanor, but both hide an angry monster within them. That animal might soon make his appearance, but for now, The Night Manager focuses on laying the ground for a second part that is scheduled to arrive in June this year.

This means that this first part, packed with four episodes, serves as a starter to an upcoming main course. So much happens here (Shaan moves to India, escapes confinement, teams up with a character, befriends a young boy, and infiltrates a group). Yet, it all seems so little. You are left with the feeling that the series has barely scratched the surface. That's not good news, especially if you want the audience to be invested. Apart from a few interesting touches (Tillotama Shome's character faces sexism from a man and her husband's mother, and BJ's sexual preference gives way to a surprisingly saddening scene where he gets arrested), The Night Manager comes across as a pedestrian affair that is being unnecessarily stretched. Let's see what the rest of the episodes have to offer.

Thankfully, the actors are more than watchable. Kapur, with his limited expressions, is suitable as Shaan. Sobhita Dhulipala can be the perfect femme fatale. She can be wildly seductive, mischievous, and innocent. She is so convincing; she can make a man dance with her fingers. I wish her character had just been a manipulative temptress. Because I am not sure if it's a good idea to burden her with a sad past (she cries while talking to someone on the phone). It's always a delight to watch Shome on the screen. The actor brings more dimensions to her role through her performance. She injects mirth into The Night Manager by simply uttering, "What?" Finally, we have Kapoor, who, at 66, is still moving with style and self-assurance. In The Night Manager, he generates an endearing smile as well as an aura of menace. "Hope you never get to meet the man behind this suit," says Shelly at one point, making you simultaneously terrified and excited. Forget what will happen in the upcoming episodes. I am more interested in meeting that man behind the suit.

Final Score- [6/10]
Reviewed by - Vikas Yadav
Follow @vikasonorous on Twitter
Publisher at Midgard Times