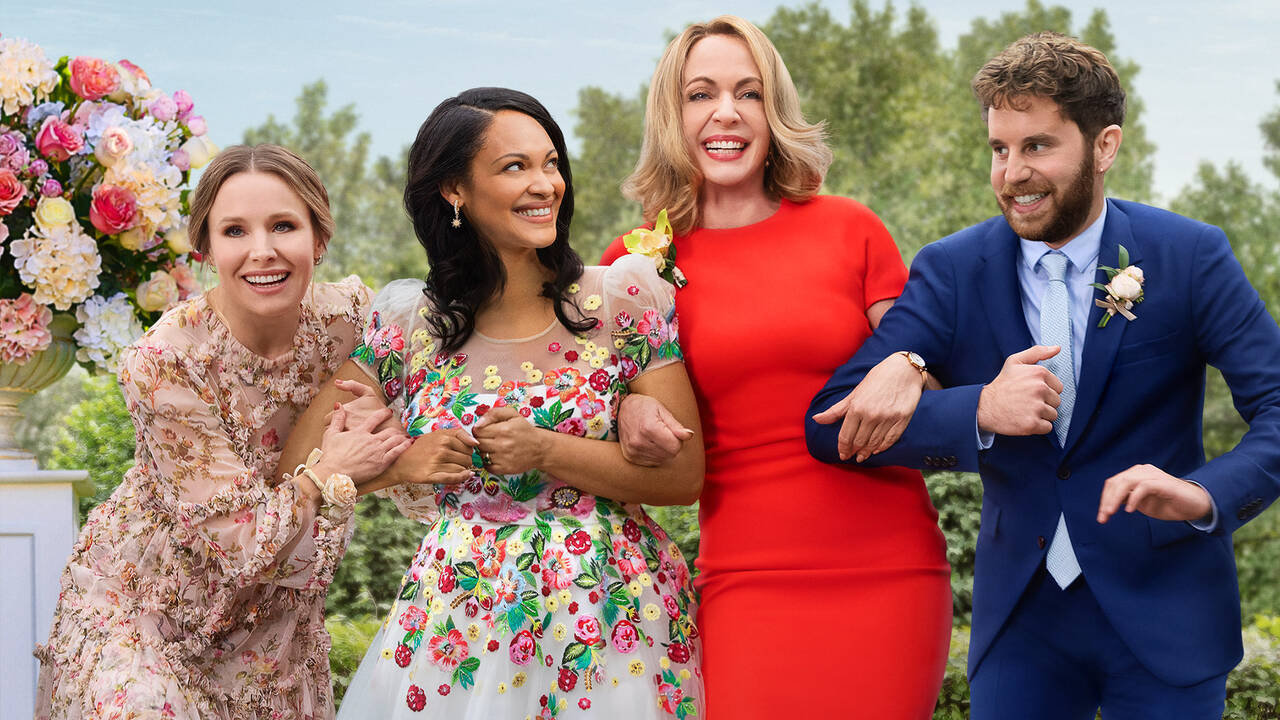 The movie starts by introducing us to the main characters. Donna married a French man Henrique and had a daughter with him, Eloise. Then he cheated on her with Eloise's babysitter. After their divorce, Donna married Bill. She had two kids with him, Alice and Paul. As the kids grew up, there came a distance between them. Alice and Paul thought that Eloise is a spoiled rich brat who survives on the fortunes of her dad while they were still trying to make two ends meet. Being emotionally unavailable for each other and living on two different continents, a gap was bound to come. Donna being their mother didn't like how her family got distanced.

Eloise was getting married, and she sent an invitation to both of her siblings and her mother. Alice is now an architect and assistant to Jonathan. They've been dating and mating even though Jonathan is married and has a young kid with Marissa, his wife. Paul is a free-spirited man who works with a company to treat OCD (obsessive Compulsive Disorder).

One day Paul helped his client Helen by hugging her, this went against the company's law, and he was suspended for a month (although he was on paid leave). Alice's boss Jonathan also agreed to go with her to Eloise's wedding, so she also made plans to visit London to attend her elder sister's wedding. They both were reluctant at first and finally made up their minds to leave for London. Upon arriving there, they had a rehearsal dinner that proved to be quite an ice-breaker (in a negative manner).

Eloise is a humble and kind-hearted girl who has no grudges against her family. After her dad got divorced, he didn't marry anyone else. Donna, Paul, and Alice were her family. She was devoted to them and expected the same. The feelings weren't reciprocated and hence, she was left heartbroken. As her wedding came near, they all bonded and resolved their differences. Every character has been beautifully constructed and their stories are very relatable.

In my opinion, The People We Hate At The Wedding is a great film to watch. With just 100 minutes, the movie doesn't bore you and touches on the subject of many topics. The scene of Alice with her boss was emotionless, and it showed us how she was casually involved with men just to move over her past. We also get to see how children ignore their parents after growing up. Donna is seen constantly calling and texting her children. They simply ignore her and that's not a good scene to watch.

"Sometimes a hug can be worse than a slap" is a nice line that Paul's boss says to him. It has several meanings, and one can interpret it according to their own will. The film taught us to value what we have. It's not good to take everything that you have for granted, and the movie finds a unique way to make the audience understand this fact. The People We Hate At The Wedding starts and ends in a similar scene where the family is seen clicking photos for Christmas. The journey of this family through various phases is good to watch and makes us reflect on several things.

Final Score – [7.5/10]
Reviewed by - Riya Singh
Follow @_riyasinghhh_ on Twitter
Publisher at Midgard Times