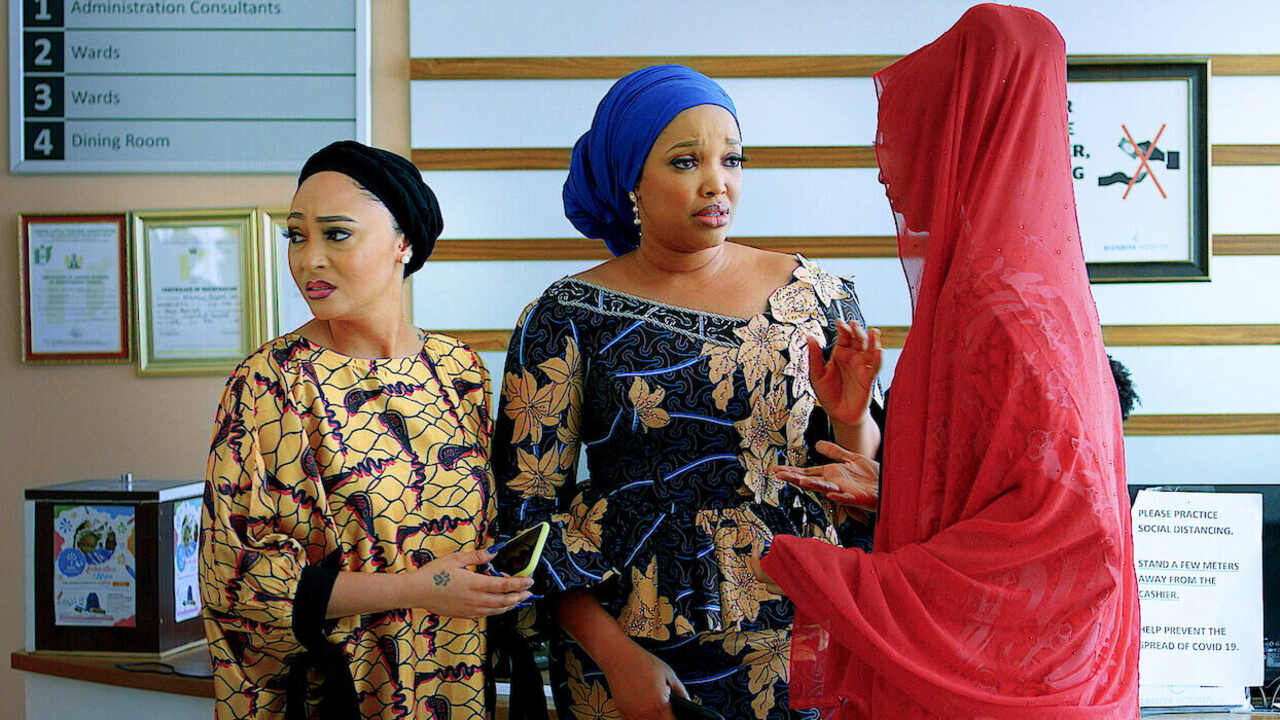 The Plan is a Nollywood series released on Netflix in 2023. The series is a drama based on friendship and family but also has several other dark shades included in the story. The series is created by Dimbo Atiya and Karachi Atiya. Rahama Sadau, Rosaline Meurer, Onyinye Ezekwe, and many others are part of the cast. The drama has a total of 5 episodes, with 44-46 minutes of run time.

The Plan tells the story of three friends Karama, Atika, and Mairo. When Karama faces family issues, she entrusts her two friends – Atika and Mairo with gold that her late husband was trying to hide from the authorities. She trusts them with such huge responsibility without knowing the consequences she will have to face in the future. The story tells us how the dynamics of their friendship change with this decision.

It's the story of northern Nigerian people. The plot hints at life in northern Nigeria, especially the women of that society. The drama tries to put out the culture of Nigeria and also a platform for them to show the world what they are like.

The plot seems simple and compact since it just has five episodes. The drama is easy to binge-watch, and it does not have a complicated story. The story mainly focuses on friendship, family, and also most importantly the theme of trusting people. The story is more like a family drama that happens when friendship gets involved in family affairs. The series does not offer anything major and it is quite average. But the averageness of this drama does not make it unworthy.

The Plan does have interesting characters and stories. Even though there aren't surprises throughout, there are tiny suspense and revelations in the last few episodes. Therefore, we can say that the makers have tried to develop the story interestingly till the last. The story is intriguing to an extent and also has a typical northern setting. Due to this factor, it is certainly not something which might be enjoyed by everyone. it also has gore and violence which sort of gives a dark theme to the drama. This might not be everyone's cup of tea to watch gore mixed with family drama. Therefore, this is a selectively likable show.

The characters have developed only in terms of their relationships. There is no prominent personal development offered to the characters. There is little to negligible change that we see in them as a person. It's the dynamics in the relationships that change and that is what we see more than any character developments. The audience will be able to accept this since the story and its setting only allow developments to that extent. Overall, it's an average watch. The experience of the audience might differ and can be extreme therefore only watch The Plan if you are into Nollywood movies or dramas and like the pattern of this genre of content.

Final Score – [6.5/10]
Reviewed by - Poornima Balsu
Follow @BalsuPoornima on Twitter
Publisher at Midgard Times