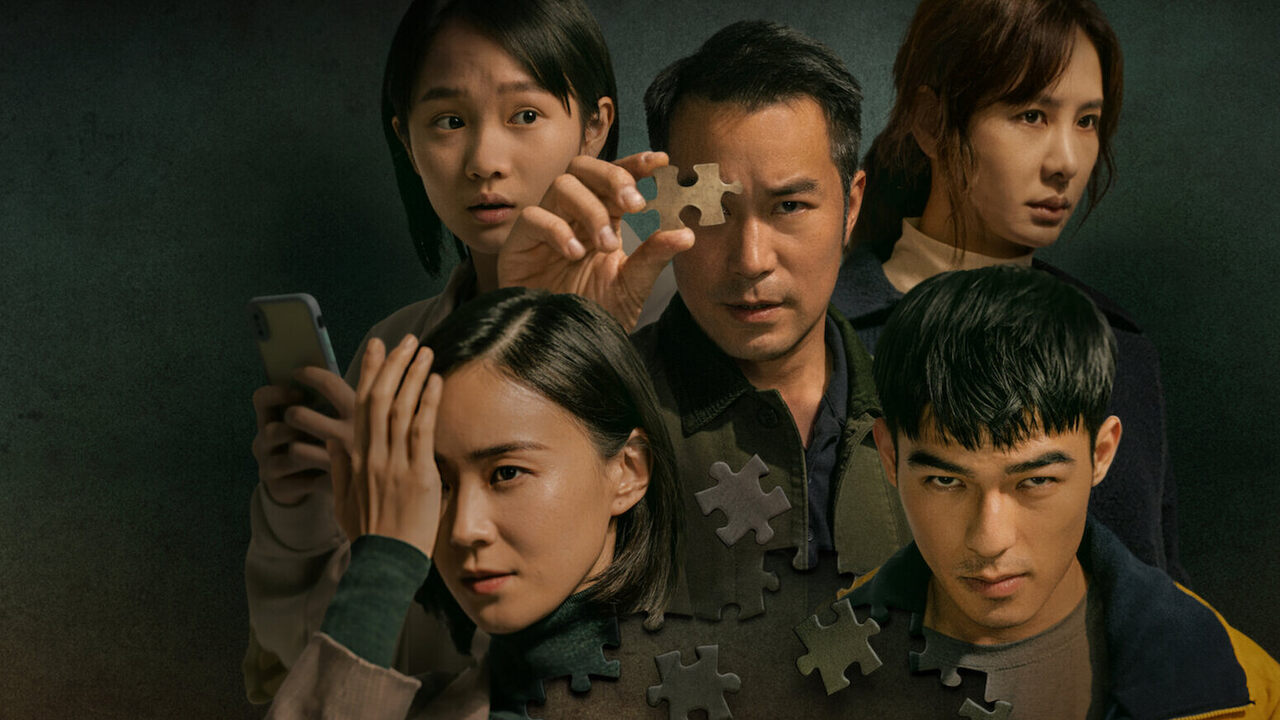 When a teenage girl, Wang Shi-yun (Tzu Hsuan Chan), is murdered, her boyfriend, Zhang Zheng-yi (Edward Chen), is arrested. All the journalists, as well as social media users, declare Zheng-yi to be the culprit, destroying his promising career as a sportsman. He was about to go to the US to join the minor league. But now finds himself spending his days in prison.

However, the most crucial question is this: Is Zheng-yi really guilty, or is there someone else who actually killed his girlfriend? If Chen's The Post-Truth World is about the social media and news channels that have become judge, jury, and executioner in the digital age. With little to no information, the people on the Internet conjure conspiracy theories and pass verdicts on almost every topic. They basically end up doing the job of the courts and the police. Zheng-yi pleads not guilty in court, but the public is convinced he killed Shi-yun.

The Post-Truth World says that both social media and news channels have become dumb. Since everyone has a platform to voice their opinion, they use their freedom to spread lies about sensitive matters. Everybody is after likes and views. Journalists manipulate and sensationalize real facts and present their argument with a clickbait headline. Liu Li-min (Hsiao-chuan Chang) is one of those journalists. He wants one million subscribers on his channel, and he often promotes his show, True Standpoint, in front of others. At one point, we see him stabbing a soft toy while recording himself in front of the camera.

Li-min has the energy of an excited kid. He is always eager for news and is willing to go to any lengths to become popular. Yet, something is lacking in him. Li-min's eyes are devoid of hunger. Consider Lou Bloom from Nightcrawler. When we saw him filming crime scenes, we wondered how a man could be so insensitive. Even the news channel where he sold his footage reeked of turpitude.

In comparison, The Post-Truth World looks sanitized. It doesn't get its hands dirty and goes for easy targets. The unprofessional attitude of the news channels is converted into background noises and split-screen images. The movie merely says, "Online community is bad." It doesn't dive deeper into its thoughts and is content floating on the surface. The Post-Truth World just wants to be a murder mystery/thriller, which is why all it does is move with a swift pace. We are provided with just enough details to understand the plot and nothing else.

The Post-Truth World is a missed opportunity. It's neither a good satire nor an effective social message movie. When an innocent man really turns into a killer, the film accuses the incompetent system and the public of turning an honest man into a beast. But the moment doesn't sting. The movie is so busy concealing the identity of the real murderer that all the other elements become weak. The characters turn into pawns and discover information simply to progress the plot. I mean, I am still not sure which school Li-min's daughter goes to. Does she have any friends? What about Li-min? We are told he drinks at night because, without alcohol, he cannot sleep (a part of him is still mourning the loss of her wife). But we never see him drinking, or buying alcohol for that matter.

In the end, the movie comments that truth is stranger than fiction. It does so by inserting a far-fetched twist that unintentionally puts the movie into laughable territory. The only truth here is that this film is unconvincing.

Final Score- [5/10]
Reviewed by - Vikas Yadav
Follow @vikasonorous on Twitter
Publisher at Midgard Times