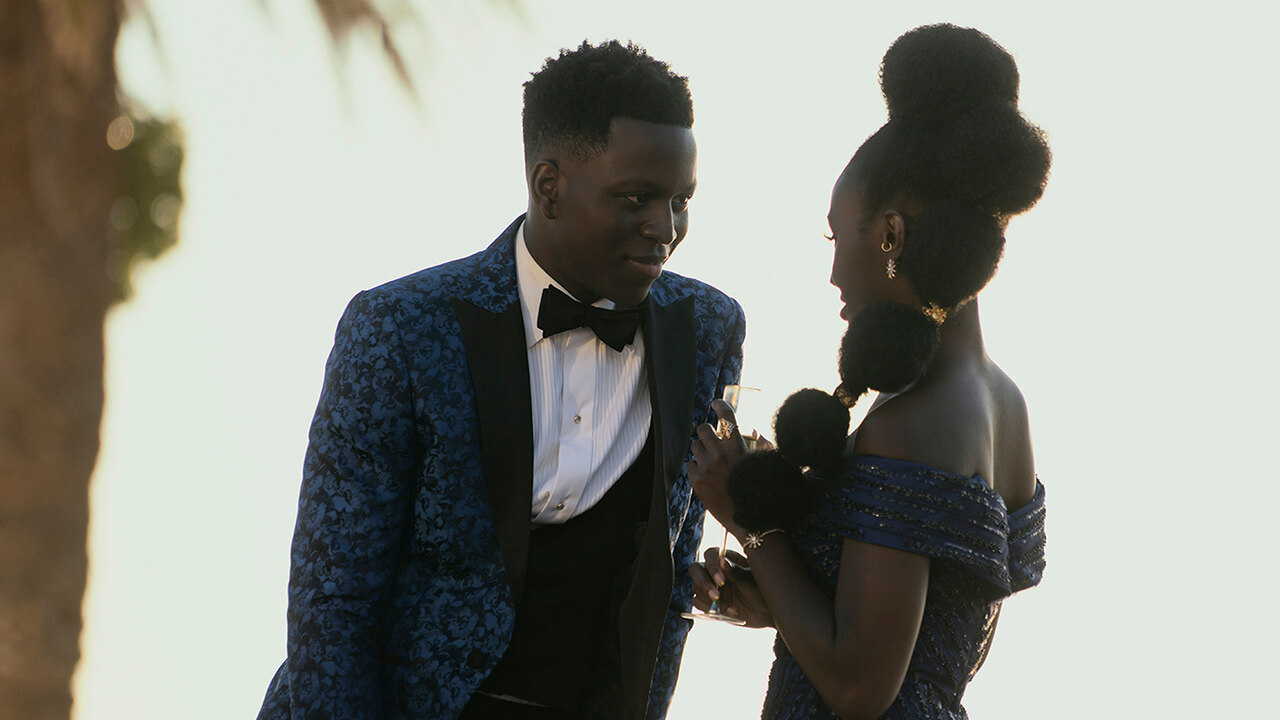 Welcome to the latest episode of The Power, titled Baptism, where we see Roxy spreading her love of electrocuting people to other young girls. She's like a superhero mentor, except instead of teaching them how to fight crime, she's teaching them how to shock the pants off their enemies.

Tatiana is struggling with a new ankle bracelet that's putting a damper on her powers. It's like a Fitbit for electricity, except instead of tracking your steps, it shocks you every time you try to use your powers. But, being the fashionista that she is, she decides to distract herself by playing dress-up with her stylist, because who needs to control their powers when you can have a fashion show?

Tunde and Declan team up to cover the story of a group of women who escaped from a sex trafficking ring. Tunde is all about the truth, but Zoia, the leader of the group, is all about the cash. It's like trying to negotiate with a used car salesman, except instead of a car, she's selling you the inside scoop on the sex trafficking ring.

Jos is dealing with bodyguards at school after a suicide took place during Margot's campaign announcement. But she's not just any student, she's watching Roxy's instructional videos online, which is probably not the best idea for someone with anger issues. And things get even more complicated when Ryan shows up to apologize, and they share a tender moment, only to have it ruined by Matty, who's always there to capture the awkwardness on camera.

Allie catches her friend Susannah trying to break into a safe, but instead of calling the cops, she decides to teach her how to use her powers to break in. It's like watching someone use a jackhammer to open a jar of pickles.

Veronica is on to Eve's lies and wants to kick her out. But Allie has bigger plans, and she wants the girls to use their powers for a greater purpose. And boy do they ever! The final scene of the girls walking into the water with their powers on full display was like watching a bunch of mermaids at a rave.

Let's get one thing straight, this episode wasn't a sprint, it was a marathon. The show seems to be taking its sweet time with each storyline like they're trying to stretch out the drama until the end of time.

But, let's not get too negative here. Despite the slow pace, the show continues to explore fascinating themes about power and gender. Allie's calling for a revolution led by women is not only empowering, but it's also intriguing. It's like she's leading the ultimate girl power group, where they all get to be the Beyoncé of their own destiny.

However, as we approach the end of the season, we can't help but feel like the characters' development has come to a standstill. It's like they're all stuck in a limbo of their own making. We need some kind of progress in their journeys; otherwise, we'll be stuck watching them run in circles like hamsters on a wheel.

In the end, The Power Episode 7 was a decent addition to the series. It might not have packed the same punch as earlier episodes, but it still had its moments of suspense and intrigue. We're excited to see where the show takes us next and whether Allie's revolution will succeed or fail. So, let's hold on to our electrostatic powers and enjoy the ride!

Final Score - [6.5/10]