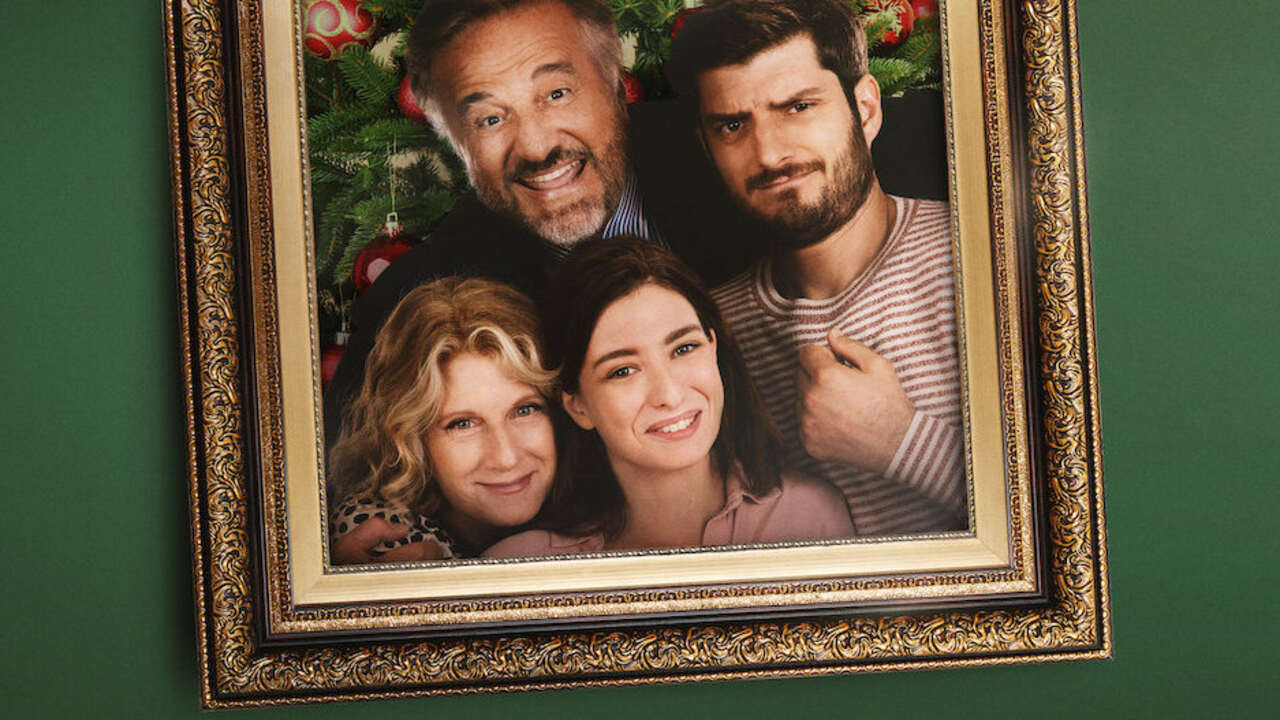 Directed by Giovanni Bognetti, The Price of Family, or Natale a tutti i costi in Italian, is a sad but ultimately heartwarming tale of a mother suffering from empty-nest syndrome. Also, it's a Christmas movie that was released late since the entire set of events has a Christmas backdrop. The original release date for the film was 19th December. The opening scene of the film begins with Alessandra (Dharma Mangia Woods) and Emilio (Claudio Colica) moving out of the home of their parents, Anna (Angela Finocchiaro) and Carlo (Christian De Sica).

Carlo comments to Alessandra that Anna wants her life to fall apart so that she can move back home and her mother can take care of her forever. Anyone moving out of their parent's home, whether permanently or for college, can relate to their parents half-wishing for such things. Over time we see Alessandra and Emilio become more distant from their parents.

Alessandra doesn't go back home for her birthday and neither does Emilio show up. She's too busy partying and drinking with her friends. As a viewer, you feel a pang of hurt after seeing Anna put the beautiful white cake she made for her daughter's birthday in the garbage. Next up, even though Emilio does show up to meet his parents for drinks, that's mainly to give his mother dirty laundry to wash and also to take the previous batch of freshly ironed laundry from her. He also tells his parents that he can't make it to Christmas dinner, just like his sister, who is going to Paris.

That's the breaking straw for Anna. She's enraged that her children treat her badly. So she and Carlos concoct a plan to bring the kids home. How well that goes or not, is what forms the major plot of the film. What begins as an innocent game soon turns into Anna having to lie to her kids about their father having a rare disease. Also, Emilio ends up with a couple of broken teeth. The plot is funny and thoroughly entertaining. Multiple times I wondered how Anna and Carlos were going to keep up the sham next.

From renting Ferraris to cashing out their life insurance, they do it all. But to their credit, the old couple does try to come clean to their kids. The first time Alessandra and Emilio misunderstand and think that their parents are being stingy. The second time, Anna can't come clean and makes up an egregious lie. When the truth is revealed, the children storm off. But they are brought back to their senses thanks to their grandmother. And since this is a Christmas film so things end on a happy note.

The acting is good and the characters are well-crafted. We see Emilio struggling at work with a boss who is horrible to him and we see Alessandra feeling stuck in a life she wants more out of. While the movie does want its viewers to hate both for mistreating their parents, the actors, especially Dharma Mangia Woods (Alessandra) really sell the predicament her character is in. That makes us sympathize with her a little.

Overall, with a short runtime of just 1 hour 30 mins, the film keeps its viewers engrossed, and I certainly appreciated seeing a heartwarming Christmas story at the end of January. Check out the movie if you are looking for a sweet and fun story about old parents who are missing their adult children.

Final Score – [7/10]
Reviewed by - Ishita Chatterjee
Follow @dracone619 on Twitter
Publisher at Midgard Times