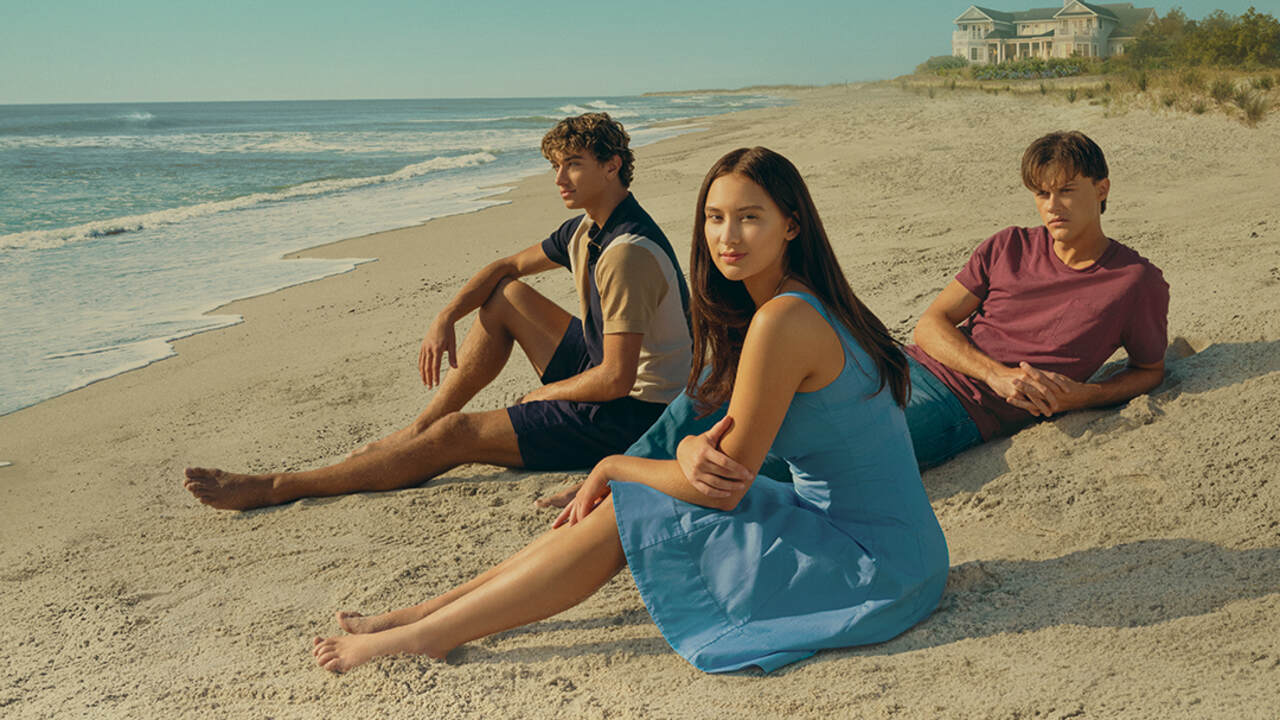 The Summer I Turned Pretty is one of those shows I immediately detested with all my heart. When I saw the show last year, I despised it to such an extreme extent that I couldn't go beyond the first episode. However, a few days back, I found out that a second season was arriving soon on Prime Video, and I would have to write its review. So I composed myself, took a deep breath, and returned to Season 1. I was surprised to discover that it actually got better after that terrible introduction. It has some flaws, but by the end, I was looking forward to the new episodes. Unfortunately, as soon as I pressed the play button, my eagerness didn't take much time to wither. If Season 1 went from being terrible to enjoyable, Season 2 walks in the opposite direction. It has a strong start but becomes tedious later.

Let's begin with the positives first. There is a vibrant scene set at a carnival (featuring an unexciting tower of terror). I liked how casually (and powerfully) we are told that Susannah (Rachel Blanchard) is no more. All that reassurance and optimism during the final moments of the first season didn't manage to change the fate of this woman. Season 2 gives the impression that it's going to be mature. That there is no time for parties and pastimes anymore. The harsh reality of life must be accepted. You cannot cure something like cancer through hope. Death cannot be deterred, and it's tough to cope with the loss of your loved one. In Season 2, grief hangs in the air as characters try to come to terms with the fact that Susannah is not there with them. Just notice how her name keeps coming up during normal discussions.

After establishing itself as a "grown-up," the second season keeps destroying our expectations through sloppy choices. One of the major threads here concerns Belly (Lola Tung) and her gang doing their best to stop their aunt (Kyra Sedgwick) from selling their summer house in Cousins. Given our initial beliefs about this second season, we think this house will be sold, and the kids will have to move on. However, this complication is solved through the lamest device possible: Brief speeches. In fact, Season 2 takes care of many other obstacles using this feeble method. The "mother you were absent" drama, the "father you are not helping much" drama, and the "you cannot sell this house" drama are all neatly wrapped up through short, superficial chats/confrontations. Even Belly is allowed to play volleyball again after making a promise which is unremarkably delivered. The voiceover is again unevenly distributed.

Of course, the "house for sale" thing is merely deployed to bring all the dramatis personae together. It doesn't matter if the teenagers get to spend another summer in their favorite house or not. The Summer I Turned Pretty doesn't capture its setting sharply or with verve. The background mostly looks flat. The characters can have a vacation in New York City for all we care. We aren't invested in their mission because we never felt we are in the same space with them. With movies like Gamak Ghar, you become nostalgic and long for a bygone era. You are filled with melancholic pain when you observe that abandoned abode in the end. We would have rooted for the family members in Achal Mishra's film if they had wanted to retain their residence. But in The Summer I Turned Pretty, the dwelling is just another drab backdrop for the characters to do their affairs and shenanigans. Everything is impersonal. The only magical element in this show is the way its title appears inside the swimming pool amidst starry yellow lights and a wistful tune. If only the rest of the series had contained such sensational powers.

Almost every frame in the second season is dull and lifeless. The love triangle involving Belly, Jeremiah (Gavin Casalegno), and Conrad (Christopher Briney) is even worse. Their bond goes through repetitious beats, and you just throw your hands up. It doesn't matter if Belly chooses Conrad or Jeremiah. You don't give a damn after Belly gets her heart broken for what seems like the millionth time. This has to be one of the most lousy romantic entanglements ever. And then, you have Belly's brother Steven (Sean Kaufman), who constantly mentions he is going to Princeton. It's good that he incessantly reminds us because none of the characters here seem to have ever set foot inside a classroom. Yet, they dream of going to Ivy League Universities and even manage to pass the exams. If you can digest all this, you will definitely enjoy this show. I found it all to be sorely unconvincing. I couldn't even buy Season 2 as "dumb fun." For me, it was just exhausting and daft.

Final Score- [5/10]
Reviewed by - Vikas Yadav
Follow @vikasonorous on Twitter
Publisher at Midgard Times
Note: All eight episodes are screened for this review.
Premiere Date: July 14, 2023, on Prime Video with the first three episodes, followed by one episode every Friday.