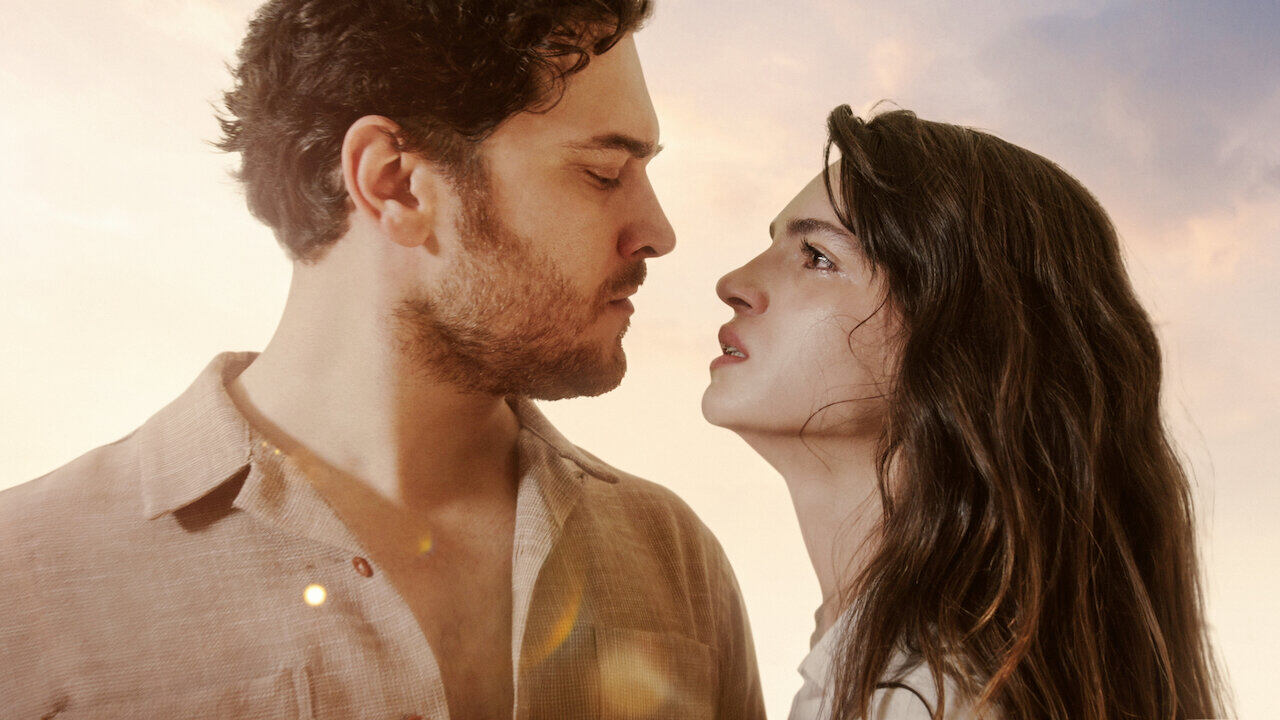 The second season of The Tailor (Terzi) can be divided into two parts. The first half deals with sex, booze, and drugs. After the events of the last season, Peyami (Çağatay Ulusoy) is depressed and heartbroken. Apparently, he not only took a bullet for his best friend, Dimitri (Salih Bademci) but also gave up Esvet (Şifanur Gül), the love of his life. Dimitri and Esvet get married in the first episode of Season 2 while Peyami searches for comfort and carnal pleasures in the arms of Cemre (Berrak Tüzünataç). Well, he's not the only libidinous character here. The Tailor Season 2 consists of many intense sexual moments. During a wedding ceremony in episode 1, Peyami and Cemre copulate in a room upstairs. In another episode, a red dress is cut with scissors before the characters make love on a table. On that same table, a wife kisses her lover. Even Dimitri sleeps with Peyami's assistant, Suzi (Ece Sükan), when his wife shows no excitement.

But why did Peyami give up on Esvet? If they both loved each other and Esvet was more than willing to put up a fight, why didn't Peyami stand up for their relationship? Season 2 gives an explanation later, and it's one of the many generic and unsatisfying things in here. The first season of The Tailor wasn't exactly a work of art or anything, but it competently imbued charm into a soap opera narrative. The results were incredibly pleasing. Season 2, on the other hand, loses much of its appeal due to its glaring laziness. It doesn't even attempt to cover up its flaws. Rather, it unabashedly sells them as if trying to say, "It is what it is."

Take Cemre, for instance. Who is she? Does she have a family? The series shows no interest in diving into her personal life. Initially, it seems as if she is simply present to corrupt Peyami. All she does is motivate him to take drinks and drugs. When he tries to work in a room-cum-office, she distracts him with her sensuality. Cemre also tempts Mustafa (Olgun Simsek), Peyami's father, with hamburgers and french fries (you see, she wants to feed him junk food instead of healthy vegetable soup). But then later, Cemre is turned into a good influence - an angel sent to rescue Peyami's miserable life. "My work here is done," she says at one point. Who sent her? The show offers no explanation. It just uses Cemre to move the story forward.

In fact, so many things just lazily occur in the second season so that we can move from one event to another. A maid forgets to close the door of Mustafa's room when there is a party in the house (Peyami should really hire more competent servants). Mustafa is left alone to play near the swimming pool, and obviously, he drowns. I am sure everyone in the house must know he cannot swim, so why leave him alone near the water? A woman (Evrim Alasya), in order to avoid Mustafa, decides to...stand outside his room? This woman is Peyami's mother, and the reason she gives for not contacting her son turns out to be a lame cliché. The dialogues, too, are as unimaginative as these scenarios. Most of them simply recap what happened in the previous season (the celebratory drink scene at a restaurant serves as a good example).

Coming to the second part of this series, it's all about confronting/embracing your past. Family members forgive each other, and childhood trauma is shattered with a hammer. The last few episodes have large gaps in them as the series hurriedly wraps things up to reach a happy conclusion. The Tailor Season 2 is very literal-minded. It displays a character's comeback through a visual involving him drowning and then swimming upwards (there's also a flashback where a man tells things like one must fall to get up or something like that). This literal-mindedness also extends to the costumes, as black and white outfits underline that two people are not on the same level (two best friends are seen in black clothes during the scene where they start trusting one another).

Like the first season, Season 2's strength lies in its committed performances and dedication to craft. Not a single moment overstays its welcome. The scenes move with a brisk rhythm, and the actors infuse energy into their speeches and mannerisms. The Tailor Season 2 is not hectic and is very easy to binge-watch. However, much of it feels lackadaisical, and its script feels like an incomplete draft that could have used more information.

Final Score- [5.5/10]
Reviewed by - Vikas Yadav
Follow @vikasonorous on Twitter
Publisher at Midgard Times