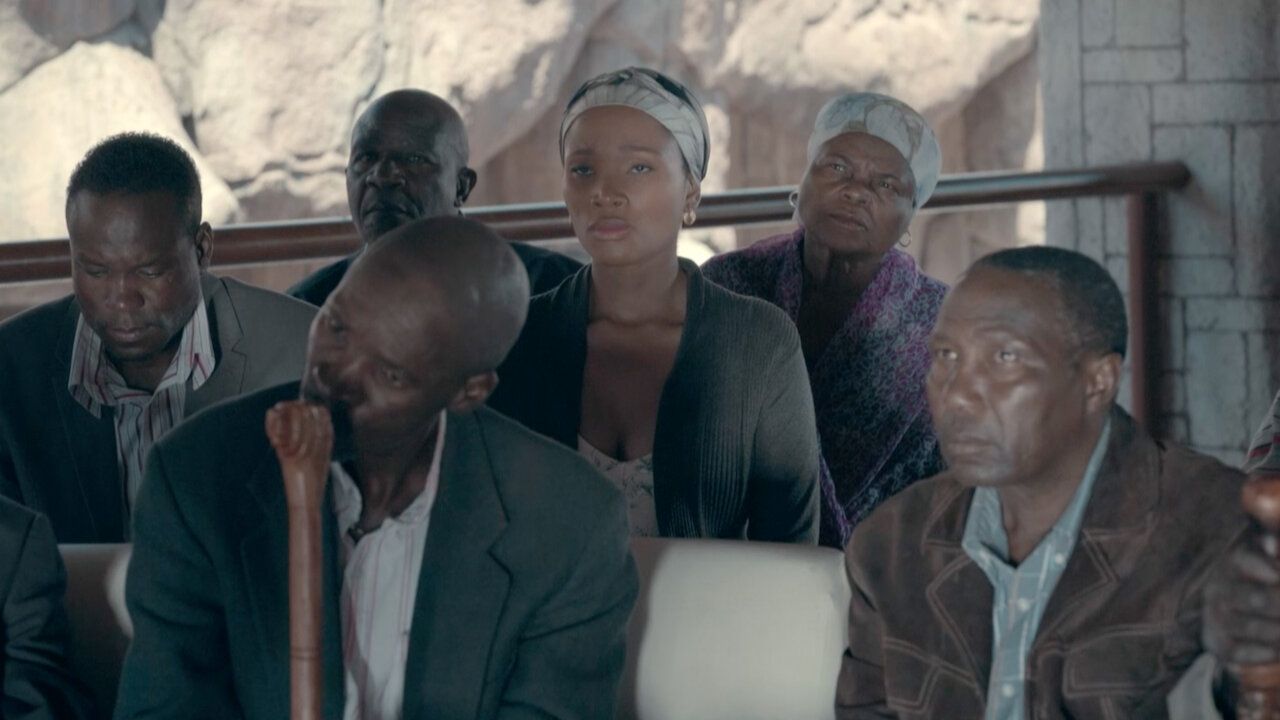 Mothapo and Lerumo are the sons of the King of Bonareng. The King has decided that his eldest son Mothapo will take over the throne after his death. This didn't go well with Lerumo, and he does every possible thing to be crowned the next king.

The Throne (2021) starts with the scene of Mothapo sleeping in bed with his girlfriend Naledi. He has not been able to sleep peacefully, as he is unhealthy. From the things shown in the first scene itself, it is clear that witchcraft is involved. The person who's taking the help of witchcraft is Lerumo.

Mothapo moved away from his family as he didn't want to become the next king. He shifted to a new city and started his business of taxi cars. Lately, the business was booming, and he was planning to add new cars for his business, but the witchcraft affected him and his finances badly. He is feeling dizzy and weak on many occasions.

The King's health has also been deteriorating lately, and the Queen suspects that Lerumo is behind it all. She's not wrong as it was clearly a result of his misdoings. Mothapo also has visions related to the future, and he couldn't comprehend those scenes in the beginning, but when the same happened, he became fully aware of what is going to happen in the future.

The levels to which one can stoop for greed are highlighted in this film. Lerumo, the evil brother, goes to extreme lengths to get the throne, which proves that he will never be a worthy successor. Black magic plays an important role in the film, which many people from this era may not believe or relate to. The plot belongs to medieval times as nothing of this sort goes on in the present.

In my opinion, The Throne is an average film that simply deals with a fight between two brothers for their ownership of the throne. The plot was very predictable, and it is nothing we have not seen before. The acting part was poor, and the actors could have played the roles better. Apart from the actor playing the part of Lerumo and his wife, the rest of them have not done justice to their characters. Also, the plot was poor, which made the film boring. You can easily skip this film as it has nothing new and just deals with the normal drama that goes on while deciding on the next heir to the throne. Being 74 minutes long, this film is not worth its time, and many other interesting dramas on the fight between the royals for the throne are present online.

Final Score – [5/10]
Reviewed by - Riya Singh
Follow @_riyasinghhh_ on Twitter