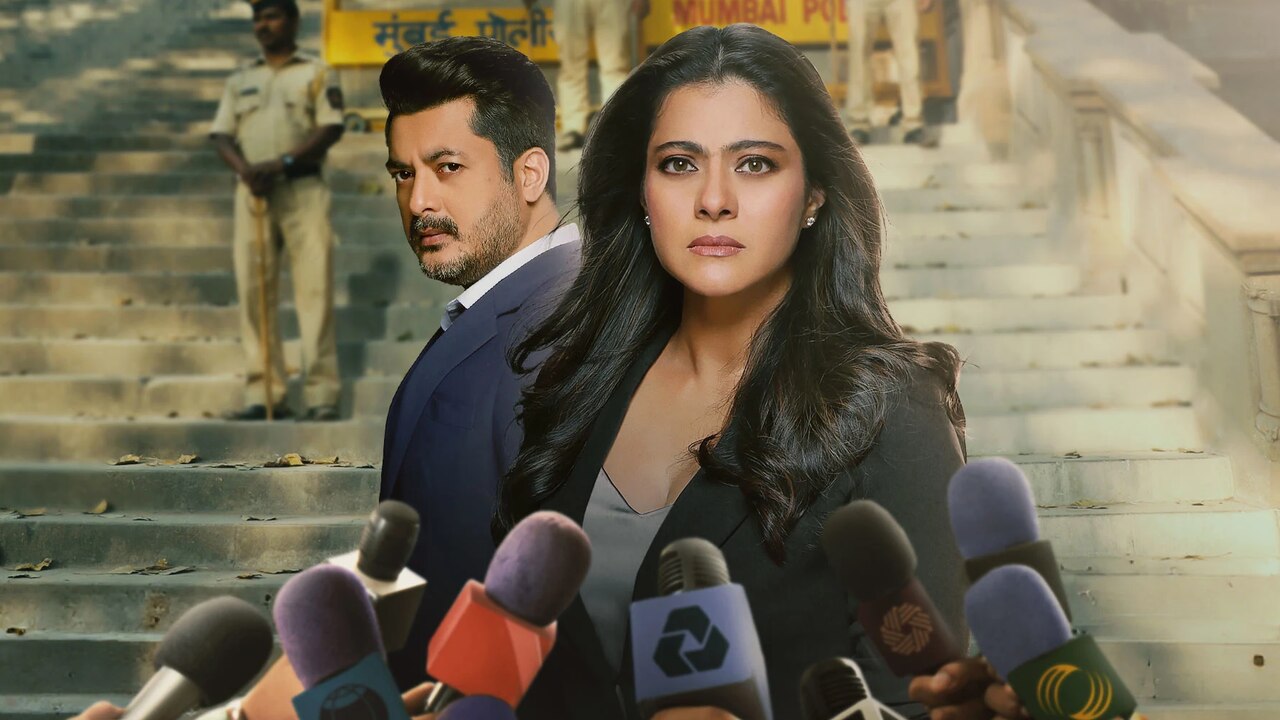 The Trail is about Nyonika whose husband Rajiv has been convicted on the charges of getting sexual favors. After this incident, her life completely shattered. With no job and money (since Rajiv's accounts were frozen by the court), she has a lot to do to make a living. The couple together has two daughters who are bullied in the school as Rajiv's videos have been seen by everyone.

Nyonika wasn't able to find any job due to her husband's reputation. She received help from her friend Vishal and started to work in his law firm. The woman started to take up cases and won them one by one. To stay at the firm and get a permanent job, she has to compete with Dhiraj who too is a Junior Advocate. Finally, as we expected from the start she fights for her husband's case. Initially, I thought that she would be like Kareena Kapoor Khan in Aitraaz, but that didn't happen because the Bar Council doesn't allow that. The story hasn't ended here as Nyonika has to save herself from the world. She might face a lot of trouble in the future, majorly because she is Rajiv's wife.

The Trial highlights many issues, but the one that caught my attention was the issue of Nepotism. Though Dhiraj was very hardworking, but still, Nyonika got the position due to her husband's powerful connections. The boy was left heartbroken and in reality, he was the one who deserved the permanent position at the law firm. His family was facing many financial issues and he was the one who brought business to the firm. Nyonika answered him boldly, but did her lines make any sense? They didn't because we all saw the situation from the beginning. Her family was going through some struggles, but still, they had privilege whereas people like Dhiraj don't. This scene left me heartbroken and brought the reality to the screen about how people who don't have connections suffer.

Just like I mentioned how Nyonika's lines made no sense in this scene, there are several other scenes too where the lines seem too much. Sometimes it felt that the dialogue writer missed the purpose for which they were being delivered. Kajol's acting was superb and nothing less was expected from her. Kubbra Sait also delivered a great performance along with the other cast members. The court scenes aren't the soul of this series hence, they weren't as amazing as I hoped them to be, but if they were good then it would have been a bonus.

There's a scene in the first episode where Nyonika has to present her arguments for bail. Since she was out of practice for the last ten years and not aware of the details of the case, she was unable to do it at first. After being pressurized by the judge, she just read one page and was able to bail Juhi. This scene didn't make any sense because how could a person who has been out of practice and not aware of the details of the case provide bail to a murder suspect? Many things seem offbeat in this series.

Vishal and Nyonika's romance might be on the cards for the second season of the show. The series hasn't ended here and many ends have been left open like DHiraj being approached by Rajiv's enemy, Nyonika's phone conversation heard by someone who shouldn't, Rajiv entering politics, and others. I think that the plot of The Trial has many loopholes and no matter how great everyone performed in this series, it will serve as a setback. I want to see Rajiv in jail and Nyonika and Vishal together. Let's see if we can see this in season 2 if it's happening.

Final Score – [6/10]
Reviewed by - Riya Singh
Follow @_riyasinghhh_ on Twitter
Publisher at Midgard Times