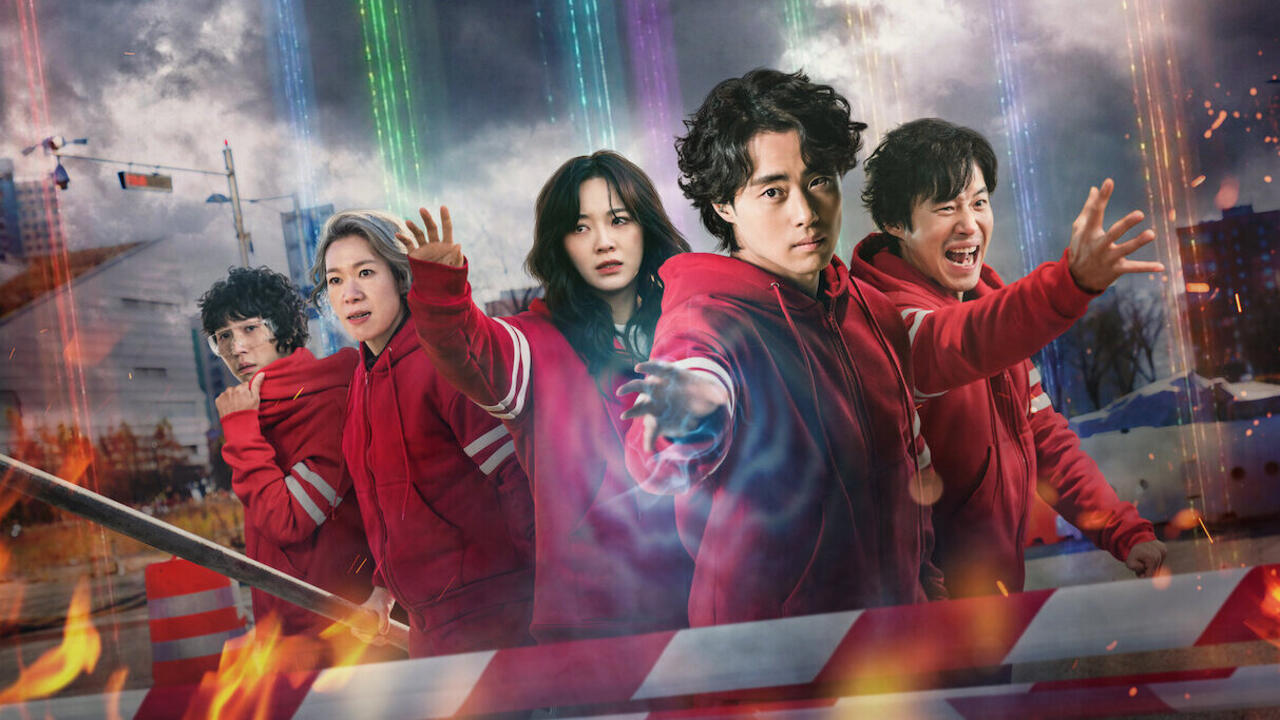 Calling all drama aficionados and supernatural thrill-seekers, "The Uncanny Counter" is back in action with its second season, and it's time to buckle up for a binge-worthy adventure that'll leave you craving more! This K-drama dish is like a fusion feast, blending fantasy, action, and a sprinkle of sci-fi spice to create a one-of-a-kind taste explosion.

Picture this: a group of demon-hunting heroes disguised as humble noodle shop employees, flipping bowls of steaming ramyun by day, and vanquishing evil spirits by night. It's a recipe for excitement, seasoned with engaging characters that bring their unique flavors to the mix.

So-mun, the relatable and determined rookie Counter, adds a dash of naivety to the brew. Mo-tak, with his captivating charisma, sizzles like a hot plate of bulgogi. Ha-na, enigmatic and powerful, is the mysterious ingredient that keeps us guessing. And let's not forget Mae-ok, the wise and nurturing Counter, who's like a warm bowl of comforting jjigae.

In Season 2, the plot simmers with intensity, bubbling over with evil spirits returning to the scene with a vengeance. They're not just any spirits; they've upgraded their powers and are determined to reshape the world. It's like a heart-pounding dance, where the stakes keep rising with every twist and turn. The show serves up fresh recruits with brand-new powers, spicing up the story with unexpected surprises.

But what sets "The Uncanny Counter" apart from the crowd is its unique concept. This isn't your typical K-drama romance buffet; it's a bold and savory adventure where everyday humans transform into extraordinary heroes. It's like having a taste of the extraordinary in the ordinary, and it's oh-so-satisfying!

And when it comes to action, this drama serves up a grand feast that'll leave you gasping for breath. Explosive battles, thrilling chases, and mesmerizing special effects—it's like a firework display lighting up the night sky. The blend of fantasy, action, and sci-fi elements creates a symphony of visual delight that's impossible to resist.

Now, let's talk about performances. The actors are like master chefs, each bringing their secret ingredients to the potluck. Their superb acting chops make the characters come alive, adding depth and richness to the narrative. The newcomers fit right in, like missing pieces of a puzzle, creating a harmonious ensemble that leaves us wanting seconds.

Sure, this drama isn't without a few seasoning flaws. Sometimes, it skims the surface, leaving us craving a more profound exploration of its themes. And for those with a sweet tooth for romance, you might not find the saccharine flavors you're looking for. But hey, who needs sugar when you're served a spicy, action-packed adventure like this?

In a nutshell, season 2 of "The Uncanny Counter" is a delectable treat for anyone hungry for a thrilling ride. It's a buffet of engaging characters, a spicy plot, and a unique concept that's sure to leave you hungry for more. So, get ready to savor every mouthful of this sumptuous K-drama feast. Caution: side effects may include addiction and insatiable cravings for supernatural heroics!

Final Score- [8/10]
Reviewed by - Anjali Sharma
Follow @AnjaliS54769166 on Twitter
Publisher at Midgard Times