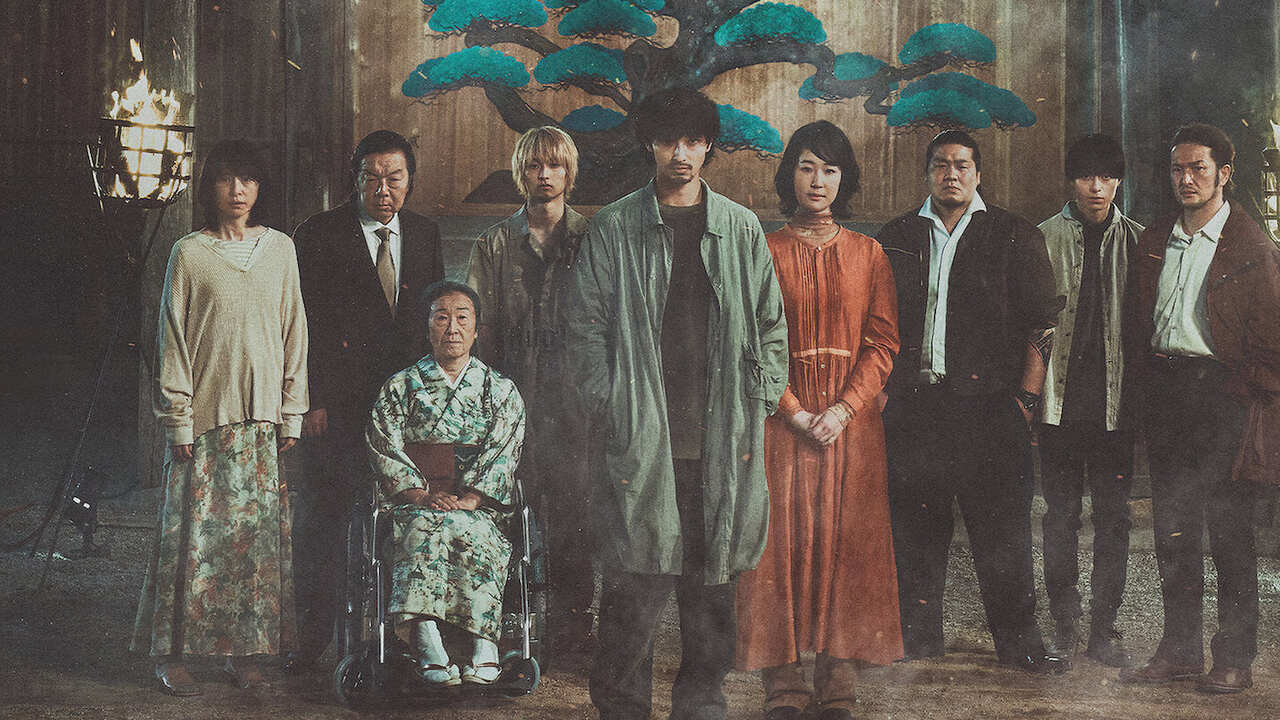 Michihito Fujii's The Village tells us that appearances can be deceptive. In the film, the people of Kamon Village look down on Yuu (Ryusei Yokohama) because his late father was a criminal. Yuu, though, seems completely meek and harmless (at least at first). In a TV show, Kamon Village and a waste processing plant are hailed as something of a paradise, but the villagers actually have regressive viewpoints (as is evident from the way they stare at Yuu with contempt because of his father's actions) and the waste plant turns out to be a source of hazardous problems. When Yuu achieves fame due to a TV show, people see his life as something glamorous, and one worker even expresses how he feels jealous of Yuu's new status. But this starry reputation is nothing but a facade as Yuu's life becomes extra hellish from this point on. Moreover, Yuu behaves politely when he is initially downcast. When he starts wearing his politeness as a mask for television, his behavior takes a turn towards ugliness (he forces one of his admirers to give a false statement).

The Village is also about the gap between the old and the new generation - a point which is brought up through a line where a character mentions how the young people have stopped practicing Noh, a form of classical Japanese dance-drama. One subplot focuses on someone's gambling addiction, though it's not fully fleshed out or treated well. Most of the characters in The Village look passive as if they are just occupying the background even when they seem to be playing an important part (Shido Nakamura's character is a perfect example). Then there is someone like Toru (Wataru Ichinose), who's present to simply fill the audience with hatred. We don't take much time to figure out that he will sexually assault Misaki (Haru Kuroki), and when that scene arrives, it exudes strong emotions. Alas, it's the only moment that comes with some emotion. The rest of the movie is limp and tiresome.

The Village adopts an understated approach, which soon starts to feel ostentatious due to a thin plot. We are told that Misaki and Yuu share a romantic past, but when the characters appear on the screen, they don't seem to exist before the film's starting point. Fujii suffocates his characters by trapping them within the confines of the plot and allows the actors to only express what's written on the pages. As a result, they stop existing as soon as they leave the frame. The Village can be described as something that consists of "pictures of actors acting." You don't notice inner lives, only facial expressions. Fujii photographs the text without adding any depth. The images are stifled and merely show us the ongoing events.

Yokohama and Kuroki have little to no chemistry. Their kisses are cold, and they behold one another with a warmth that feels less authentic and more manufactured. Fujii strains himself to achieve art house excellence and, in the process, ends up rigidly controlling every aspect. In the end, he gives rise to a heavily soporific and mechanical drama. This is an impersonal piece of fiction.

Final Score- [4.5/10]
Reviewed by - Vikas Yadav
Follow @vikasonorous on Twitter
Publisher at Midgard Times