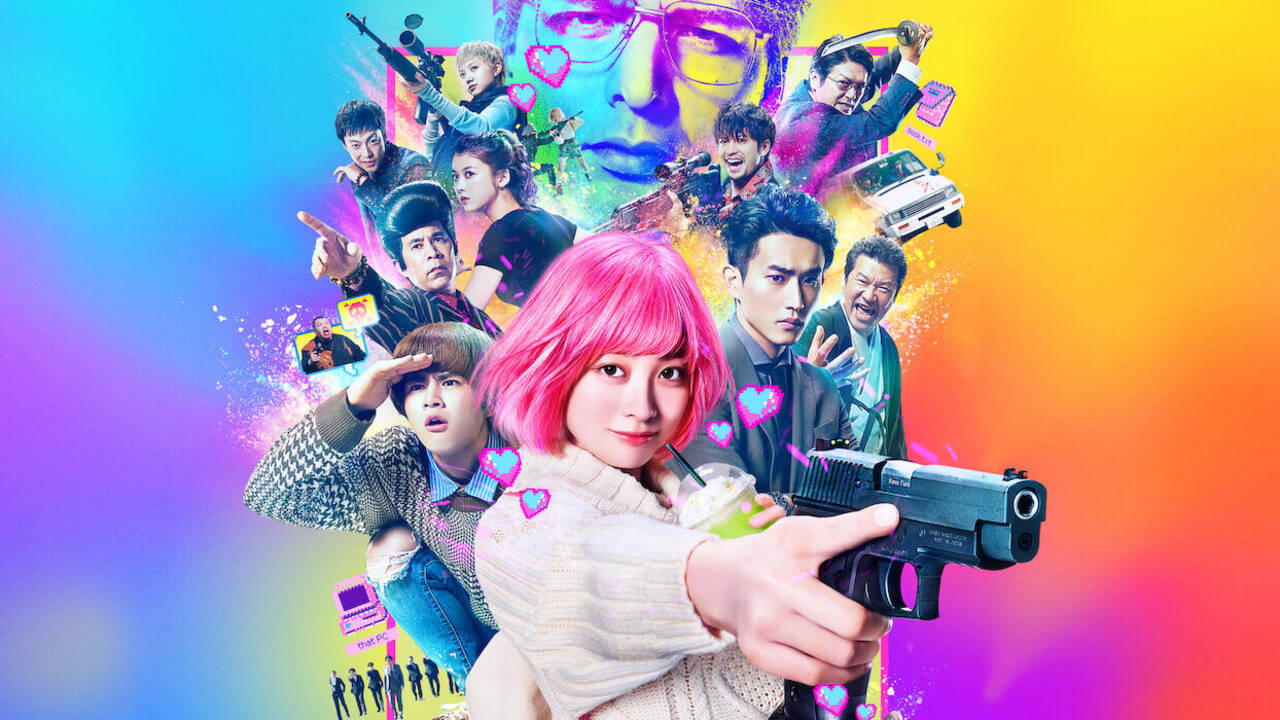 The Violence Action is a 2022 Japanese film released on Netflix. As the name suggests the film's main themes include, gore, crime, action, and violence.

The Violence Action is a fast-paced film telling us the story of a young girl called Kei Kikuno. She lives two completely different lives. She is a college student, who majors in bookkeeping as well as an assassin, casually killing strangers. This film is filled with action thriller scenes, and we get to see some powerful moves and gun expertise from the female protagonist.

This Japanese film is mainly focused on Kei and her life as an assassin. The film is adapted from a manga, and the manga readers will surely have a fun time watching the characters come to life. The film does have a decent plotline and focuses on the main characters with the story revolving around them. The other characters like Watanabe (the boy who has a crush on Kei), have brought in the comedy element in the film, which makes it an enjoyable and thorough watch. Throughout the movie, we get to see how kai transforms herself into a cute student and then becomes a cold killer for the rest of the time.

Even though the characters might make the film have a comedy vibe, the story does get into a more serious mode as the plot proceeds. There are many different characters in the film, which makes it interesting. The characters do have fun as well as a cold side to them.

The film although mainly has violence and action shots, some of the scenes seem comical rather than serious. The unrealistic action scenes of the protagonist Kei make the movie seem like a comic rather than a complete thriller. The action scenes are too unrealistic that they would be difficult to accept.

The movie is accompanied by a suitable background score which goes very well with the story. as most Japanese movies are known for their background score, The Violence Action also has lived up to this mark.

The actors have certainly done a good job in portraying the characters, especially Kanna Hashimoto, who played the role of Kei. She was able to carry off both sides of her character in a realistic way. The makers have also done a good job regarding the outfits of the characters as they seem like they came straight out of a manga.

Even though the movie has not been adapted in the best way possible it still can entertain the audience. Viewers who are not familiar with this graphic novel will be able to enjoy this as fresh content, and the audiences who are manga readers will also be able to enjoy the film as they can see their favorite characters come to life.

Final Score – [7.5/10]
Reviewed by - Poornima Balsu
Follow @BalsuPoornima on Twitter
Publisher at Midgard Times