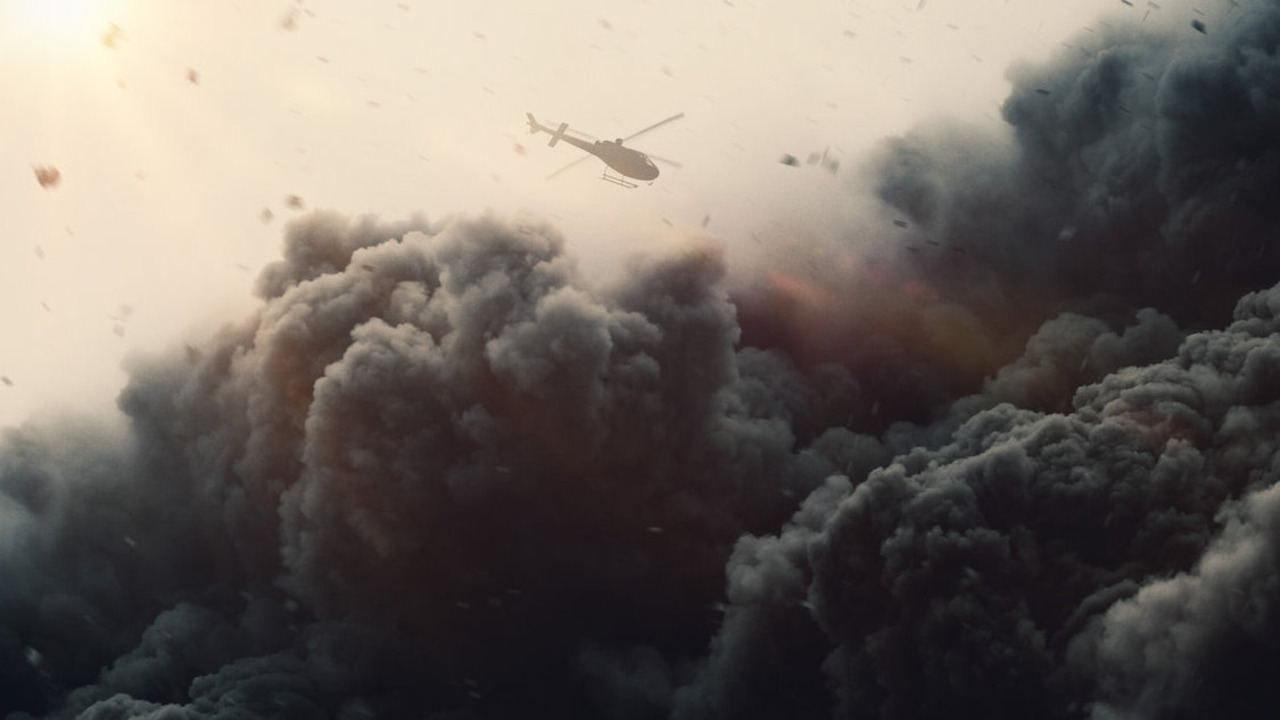 On 2019, December 9, Whakaari, located in New Zealand's Whakatane erupted, spewing waves of ash, steam, acid gases, and hot rocks. Out of the 47 people present there at that time, only 25 survived. This is the survivors' story.

The documentary begins with a sense of foreboding as the survivors recall why they came to Whakatane. It almost reminded me of the same foreboding I felt while watching Titanic. One family was there to seek adventure, one was there to celebrate their honeymoon, etc. It almost seemed like fate had put them there.

These families and people were part of multiple tour groups trekking quite near the active volcano's rim when it erupted. However, director Rory Kennedy doesn't jump into the tragedy right away. He beautifully highlights the beauty of Whakatane and Whakaari. The locals talk about the ocean, the lush greenery, the powerful volcano, and how it all supports the area's ecosystem as well as its tourism.

But the mood changes when the eruption actually begins. The disaster is portrayed as being nothing short of hell and at one point it becomes difficult to continue watching. I had to pause it for a while before I could watch it any further. But the documentary doesn't only focus on the pain and the blood.

It majorly highlights the role everyone played to get the trekkers stuck there to safety. Mark Law, along with the other pilots who ignored orders to not fly up the island because it was too dangerous for paramedic helicopters and air ambulances are the heroes of the story.

It is due to them that 12 injured people could be helicoptered out and 20 deceased were found on the floor of the crater. Out of the 12 who were rescued 10 died. It's a life-changing traumatic tragedy for those who survived as well as the rescuers. Mark Law said that it felt like going to Jurassic Park.

Director Kennedy doesn't stray far away from the tragedy and its impact on the lives of the survivors to delve into the geological reasons behind the eruption. And neither does he stretch his research skills to hold any organizations accountable. But his reluctance is understandable.

Which human institution can even stand in the face of mother nature? The imagery of hot rocks bursting out of the pits of the volcano like hell is enough to make anyone shiver. But it's important that the documentary highlights the ability of humans to persevere in the face of tragedy and act as a community to save each other.

After all, without that kind of feeling of responsibility towards fellow human beings, the future of the people who were saved, might have been different.

Overall, The Volcano: Rescue from Whakaari, is a stark and raw look at what happened on the day of the explosion. Watch it to know the intimate details and how that one event changed the lives of everyone involved.

Final Score – [8/10]
Reviewed by - Ishita Chatterjee
Follow @dracone619 on Twitter
Publisher at Midgard Times