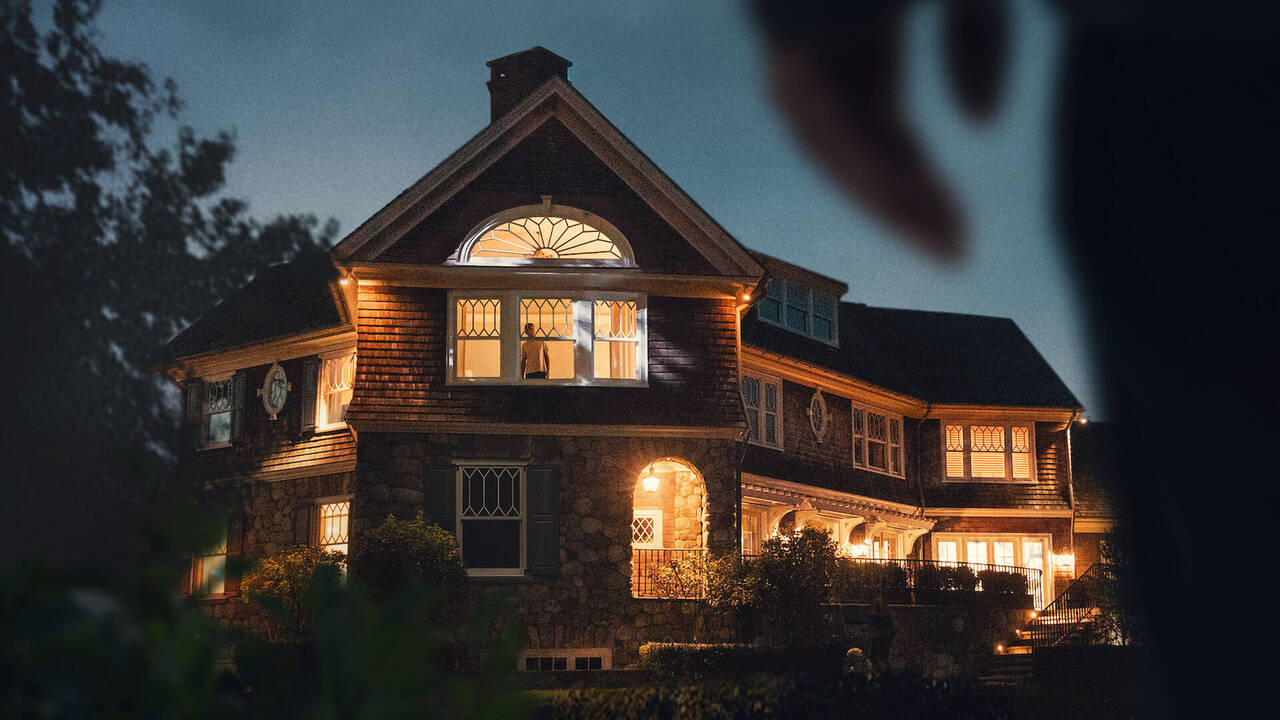 We have all wondered why ghosts often haunt lavish mansions, not some 2 BHK flat in a suburb. The Watcher slightly tweaks this question and tells us to ask, "What if it's not a ghost that is haunting your lovely mansion but an admirer of architecture?" Meaning: You don't need to be afraid of spirits when human beings are more than capable of inflicting harm on anyone.

In Watcher, the Brannock family consisting of Dean (Bobby Cannavale), Nora (Naomi Watts), Carter (Luke David Blumm), and Ellie (Isabel Gravitt) move into the house of their dream. "It's paradise," says Nora when she lays her eyes on the property. A crime/horror show or movie has no place for paradise. Pain is constant, while happiness is temporary. The paradise of the Brannock family is crumbled by creepy letters from someone named The Watcher. The letter assures them that they are being watched by someone. It also asks for fresh blood. The series - containing seven episodes - keeps up with that tradition of the horror genre where the pet becomes the first victim of a deadly crime. Dogs and ferrets were harmed in this property deal.

The first thought that immediately pops up in our mind is, "Why not get out of the house and save your lives?" I would be lying if I said that Dean and Nora don't consider this option. But first, they ask for help from police officers. There is also the reason that they bought this house after spending a lot of money. These people are really not very rich. All their savings have gone into acquiring the property, and the house itself is so beautiful that the family doesn't want to easily give up on it. They, too, want to live in luxury.

Of course, Dean and Nora want safety for their family. They go to the police, but detective Chamberland (Christopher McDonald) swears that Westfield is the safest place in America. He considers the letters to be a prank. However, he later suggests they hire a private detective so that the culprit - if there is any - could be caught quickly. Furthermore, Dean and Nora install cameras in their house. Anyone who has watched enough horror movies knows that the camera and the alarm system won't do anything to keep the family safe from perils.

The Watcher is highly effective at making us feel uneasy. Often during the conversations, the background is blurred while the camera tightly focuses on the face of the speaker. This pulls us into this world and makes us active listeners/participants. There are moments when you try to cover your face or squint your eyes as if trying to escape the horror on the screen. That scene in the last episode with Karen (Jennifer Coolidge) alone in the house at night scared the daylights out of me.

Everyone in The Watcher has a reason for taking any particular action. Dean's neighbors are pissed at him because they don't like his attitude toward them. Mitch (Richard Kind) and Maureen (Margo Martindale) become angry when Dean tells them to pick their whatchamacallit from their boundary. But then, they were not so friendly from the beginning, leading me to guess that they just didn't like Dean. Jasper and Pearl are annoyed because the former is kicked out of the house when he uses the dumbwaiter and unintentionally scares Dean's child. Pearl is not fond of Dean because he is renovating the house, and she wants things to be preserved in their original state. Karen desperately attempts to coax Nora into selling her home because she has her eyes on it. Each of them has a reason to want to scare off the Brannock family.

So who is guilty? Is it a man or a woman? I won't spoil anything, but I will observe that by the end, everyone looks guilty and scary. Dean and Nora always end up accusing the wrong people and, in return, make a lot of enemies. However, when The Watcher reaches the finish line, the distinction between good and evil is wholly dissolved as even decent people begin to make questionable choices. The series immerses you in it and then shakes you by using the frightening power of human greed. The Watcher owns its ending and, through delicious twists, states that greed awakens our monstrous personality and that demon is scarier than a cult that drinks the blood of babies. Some people really need to be kind, not creepy.

Final Score – [9.5/10]
Reviewed by - Vikas Yadav
Follow @vikasonorous on Twitter
Publisher at Midgard Times