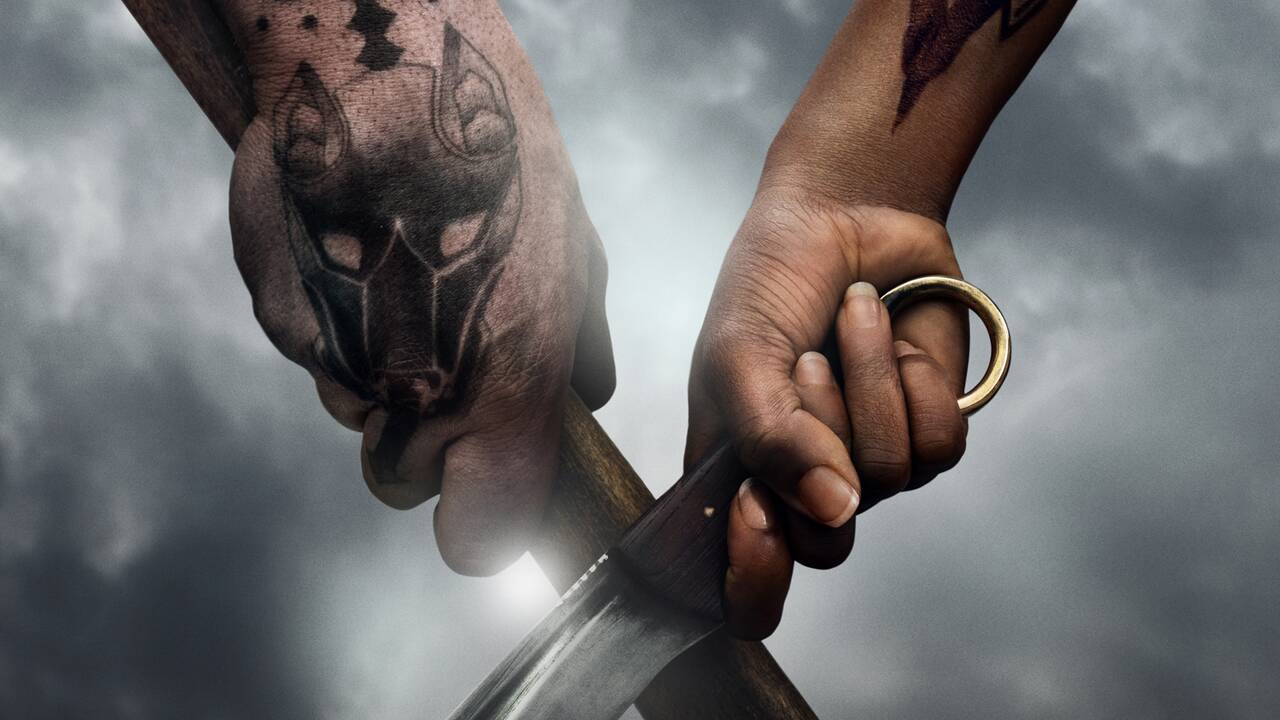 Netflix has revealed the premiere date for the Witcher prequel series, 'The Witcher: Blood Origin' during its TUDUM event today. 'The Witcher: Blood Origin' will release on December 25 on Netflix, worldwide.

Netflix also confirmed that The Witcher Season 3 will premiere in Summer 2023. The third season recently wrapped up production.

Along with revealing the release dates, Netflix revealed that 'The Witcher: Blood Origin' will be narrated by Oscar nominee Minnie Driver. She will play a Seanchai, a shapeshifting collector of old lore with the ability to travel between time and worlds. In other words, she's a tour guide of sorts for audiences.

The six-episode limited series stars Sophia Brown as Éile, Michelle Yeoh as Scian, and Laurence O'Fuarain as Fjall. The cast of the series also includes Francesca Mills as Meldof, and Jon Prophet as The Severed, Dylan Moran as Uthrok One-Nut. Zach Wyatt portrays Syndril, Nathaniel Curtis as Brían, and Amy Murray portrays Fenrik. Huw Novelli in the role of Brother Death, Jacob Collins as Eredin, Aidan O'Callaghan as Kareg, Lizzie Annis as Zacaré, and Lenny Henry as Balor. Mirren Mack portrays Merwyn.

Below is the official poster of 'The Witcher: Blood Origin' revealed today:

Below is the official poster of 'The Witcher' Season 3 revealed today:

Set in an Elven world 1200 years before the world of "The Witcher," "The Witcher: Blood Origin" will trace the origins of the very first Witcher of the Elven civilization before its fall, as well as the events that led to the pivotal "conjunction of the spheres," when the worlds of monsters, men, and elves merged to become one.

The Witcher Season 2 finale teased a more significant role of "conjunction of the spheres" for the third season. In the second season, Geralt of Rivia tried to explore the conjunction of spheres with Ciri, Vesemir, and Yennefer, the upcoming limited series will explain its origin.

Declan de Barra is the showrunner and executive producer, and Lauren Schmidt Hissrich serves as executive producer on the 6-episode limited series. Andrzej Sapkowski will act as the series' creative consultant. Hivemind's Jason Brown and Sean Daniel are the executive producers alongside Tomek Baginski and Jarek Sawko from Platige Films.