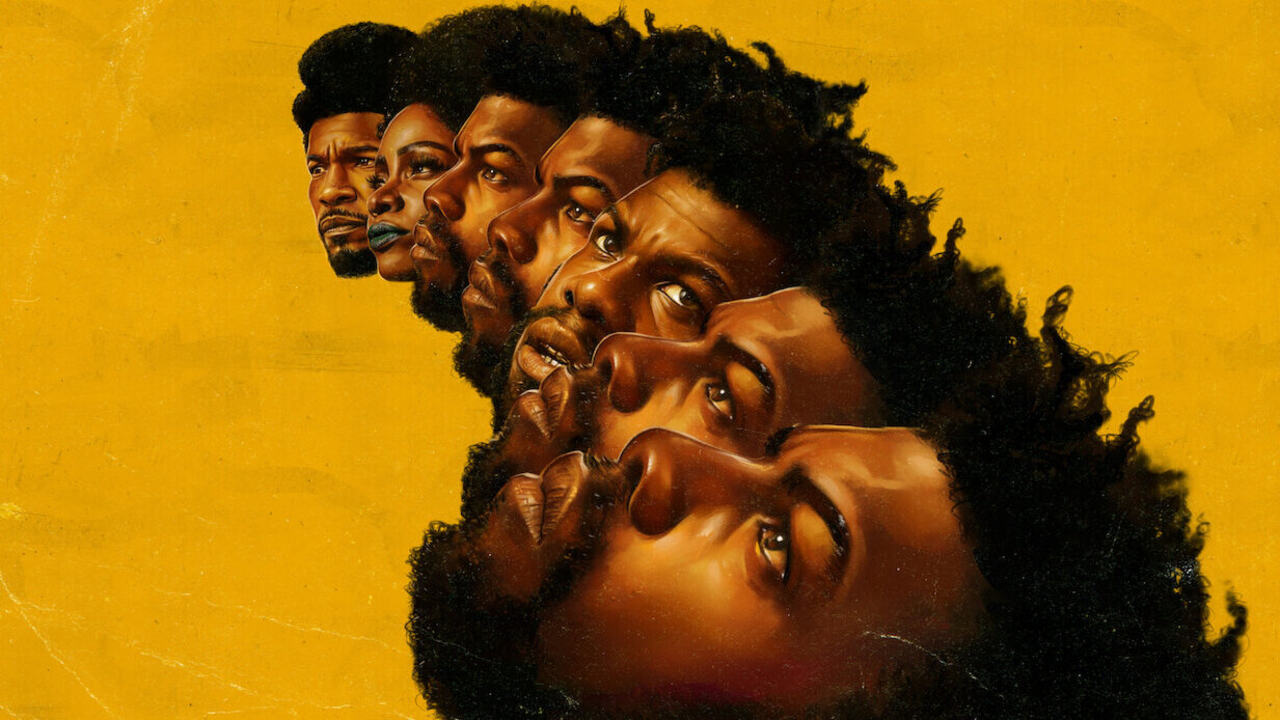 Imagine a world where you don't know who is human and who is a clone. With this, imagine that there are many replicas of every person, and every conversation, every moment, and every life is being monitored. This is the concept behind They Cloned Tyrone. There are huge laboratories, and many scientists, people, and guards are at work at secret locations to make this mission a success. Use just two magical words and the clones will be in your control. Now, the question is how does this elaborate experiment come into the limelight?

Fontaine, a drug dealer gets shot six times when he comes to collect money from Slick Charles. There are two witnesses to his death, the first being Charles (a pimp) and Yo-Yo (a ho). They both saw him dead but the next day, he comes back again demanding the money Charles owed him. This is the moment when we get to know that a bigger force is at play and many secrets are going to be revealed. These three unite and put on their detective hats to find out what is wrong with The Glen. From the moment they stepped into an elevator of a deserted house, things hadn't been the same. Many shocking revelations are brought forward which we won't be able to believe in. This Sci-Fi film can blow your mind and keep the audience hooked to the screens.

Words like "nigga" and "Black" have been used multiple times in the movie, so excuse me if I mention them here. Starbucks, Michelle Obama, and Barack Obama are also mentioned. Initially, it was just about a drug that made people insane. Gradually it is discovered that not only is it being used in fried chicken, but there are also other modes of it being delivered. The drug does mind control and it can control a huge size of population. You can use some music beats to make people dance at your signal. The question remains, what is the motive, and who is the one pulling strings of this operation?

In my opinion, They Cloned Tyrone had a great start but what could have been better were the last 30 minutes of this 119-minute-long film. They built up great suspense which could have included this film in one of the best movies that have ever got made. If the ending would have been better, the film would have been worthy of many awards. The sets used are amazing and the plot's ending needed a bit of improvement. I'm in awe of the concept of the movie and the performances delivered by the cast. There's a scene of the laboratory where a scientist is riding his scooter in the hallway, I liked how among this chaos he was riding around freely. The neon lights are used to add suspense that increases curiosity.

Imagine a pimp, a ho, and a drug dealer unveiling one of the greatest mysteries one could have come across, this is what They Cloned Tyrone is all about. The most interesting role is of Frog. The old man sat beside a liquor shop with a thermocol glass in his hand chanting "Straighter is better". This nigga knew a lot of things and it is still a suspense how he was aware of those facts. He wasn't involved in the mission but had a lot to tell. It was he who showed Fontaine the right direction to solve the mystery that made him question his existence and even if he had a mother in the first place. The woman stayed behind closed doors and never showed her face. Her existence was questionable from the beginning and you'll be shocked once her true self is revealed.

Once the audience gets to know the reason why clones were made, they would instantly regret indulging in They Cloned Tyrone. The reason was cheap and a better explanation could have been used. As I said, the last 30 minutes of this film were a game changer and had these moments been also polished, I would have called it a bang-on movie.

Final Score – [6.5/10]
Reviewed by - Riya Singh
Follow @_riyasinghhh_ on Twitter
Publisher at Midgard Times