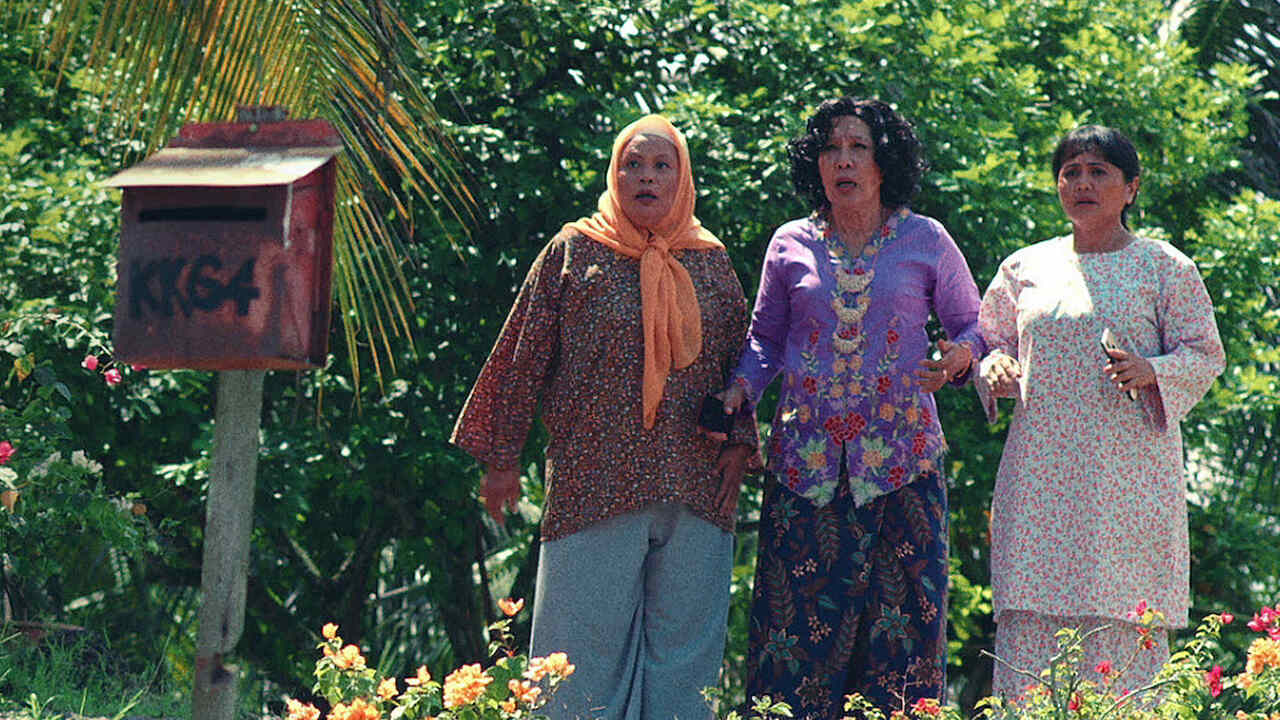 In the first scene of the film, we see a fight over the territory, and a man gets killed by a spear. Then, in the next scene, three women are fantasizing about Aiman Zalini, the famous Malaysian singer who is going to retire and will be conducting his last concert soon. This concert will be an intimate affair, and just lucky 100 people will be able to it.

They try their luck for the tickets and succeeded. But Datin, a woman of the village got jealous and shredded their tickets into pieces. Visiting Aiman's concert was their dream, and they wanted to make it into reality. For achieving the same, they started the business of vape flavor. Midah's daughter Ana was dating Fikri, a lab scientist. Soon, Fikri made vape flavors for them which were an instant hit in the market. People stopped doing drugs and bought their vape flavors. The drug trade suffered a huge loss, but these women achieved their targets and bought their tickets.

Talking about the characters, Midah is a single mom who works on a plantation. She was left by her husband as he accused her of not being a virgin. Since that day, she worked very hard to provide for her child. Ani's husband died on duty, and now she lives with her in-laws. Rohayu, there's nothing that can be said to match the vibe this character has. Every time she saw someone attractive, everything becomes filmy like the wind starts blowing, flowers bloom, and the birds start singing. Rohayu has been very unlucky her whole life and got the ending that she rightfully deserved after suffering for so long.

There is an important twist at the end of the film that no one could have even imagined. In my opinion, Khatijah Tan (as Midah), Normah Damanhuri (as Rohayu), and Raja Azura (as Ani) are excellent in their roles and they do justice to their roles. The actors have played their parts so well that the audience won't even understand where their 109 minutes (the film's duration) went. This is a movie that the comedy genre fans should not miss at all. I especially liked the scenes in which Rohayu has been shown as a romantic. She is shown as the troublemaker of the trio when in reality she is the one who binds the three of them together. Rohayu is the life of this film and also my favorite character.

There wasn't a single moment in Three Widows Against The World where I regretted choosing to watch it. When these women see hot guys, we can see froth coming out of their mouths or saliva dripping through the angle of their jaws. Even the action scenes have been shot in a very funny manner. The title of the film is apt as it is these three women who go against the world to achieve what they want. These three are like ticking time bombs who've come to bless your weekend.

Final Score – [7.5/10]
Reviewed by - Riya Singh
Follow @_riyasinghhh_ on Twitter
Publisher at Midgard Times