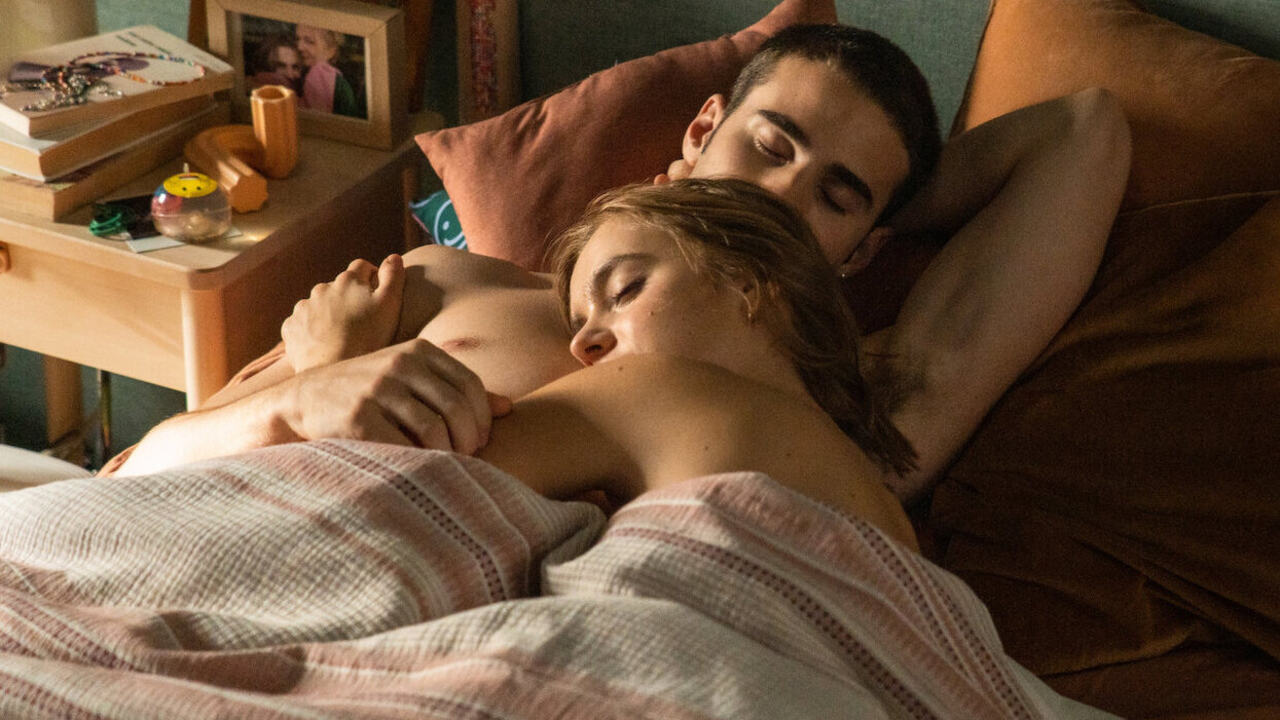 Through My Window: Across the Sea, or A través de mi ventana 2, is the sequel to the Spanish steamy teen romance flick that we all suffered through last year. And let me tell you, it's more of the same predictable nonsense. Starring Julio Pena as Ares and Clara Galle as Raquel, this film attempts to prolong the toxic relationship that we all thought was over. Thanks, Netflix, for giving us more of what we didn't ask for.

The story follows the cliché formula of a bad boy meeting a closeted novelist. Wow, how original. Ares and Raquel struggle to maintain their long-distance relationship while trying to find their individual purposes in life. But let's be real, all they really care about is making out with their phones instead of studying. It's no wonder they have no direction in life.

Just when you think this film couldn't get any worse, Ares conveniently decides to show up unannounced to reunite with Raquel for a steamy summer fling. Of course, this wouldn't be a trashy teen romance without introducing new characters to stir up unnecessary drama. Because who needs a healthy relationship when you can have unnecessary complications, right?

After enduring this movie, I couldn't help but think that this is the kind of content that Netflix prioritizes over quality productions. Emotionally unavailable bad boy? Check. Superficial "emotional" connection? Check. A plot that revolves solely around physical intimacy? Check. It's the same tired formula that we've seen countless times before.

Amidst the sea of disappointments, Through My Window: Across the Sea manages to salvage a glimmer of redeeming quality through its visually pleasing aesthetics. The film takes us on a summer vacation that oozes with tantalizing visuals and alluring locations. From idyllic beaches to breathtaking landscapes, the cinematography succeeds in creating an atmosphere of carefree escapism. It's a shame that this visual feast is overshadowed by the film's predictable plot and shallow characters. But hey, at least we have some eye candy to distract us from the trainwreck unfolding onscreen.

Honestly, I just can't fathom the purpose behind this film. They're like never-ending influencer fashion shows, complete with cringeworthy dialogue and an absurdly warped portrayal of first loves. Instead of focusing on genuine connections, it simply throws a bunch of attractive actors our way, expecting us to swoon uncontrollably. Well, newsflash, Netflix, I'm not buying into your shallow charade. I'd rather invest my time in stories that actually explore the complexities of relationships and offer substance beyond mere superficiality. So, thanks but no thanks, I'll fast forward this empty attempt at tugging at our heartstrings.

Through My Window: Across the Sea falls into the category of guilty pleasure, and even that feels like a stretch. If you're into unrealistic concepts of romance and don't mind enduring severely cringy moments, then this might be your cup of tea. But for the rest of us who appreciate substance and originality, this film falls flat. Save yourself the disappointment and watch something else.

Final Score- [3/10]
Reviewed by - Anjali Sharma
Follow @AnjaliS54769166 on Twitter
Publisher at Midgard Times