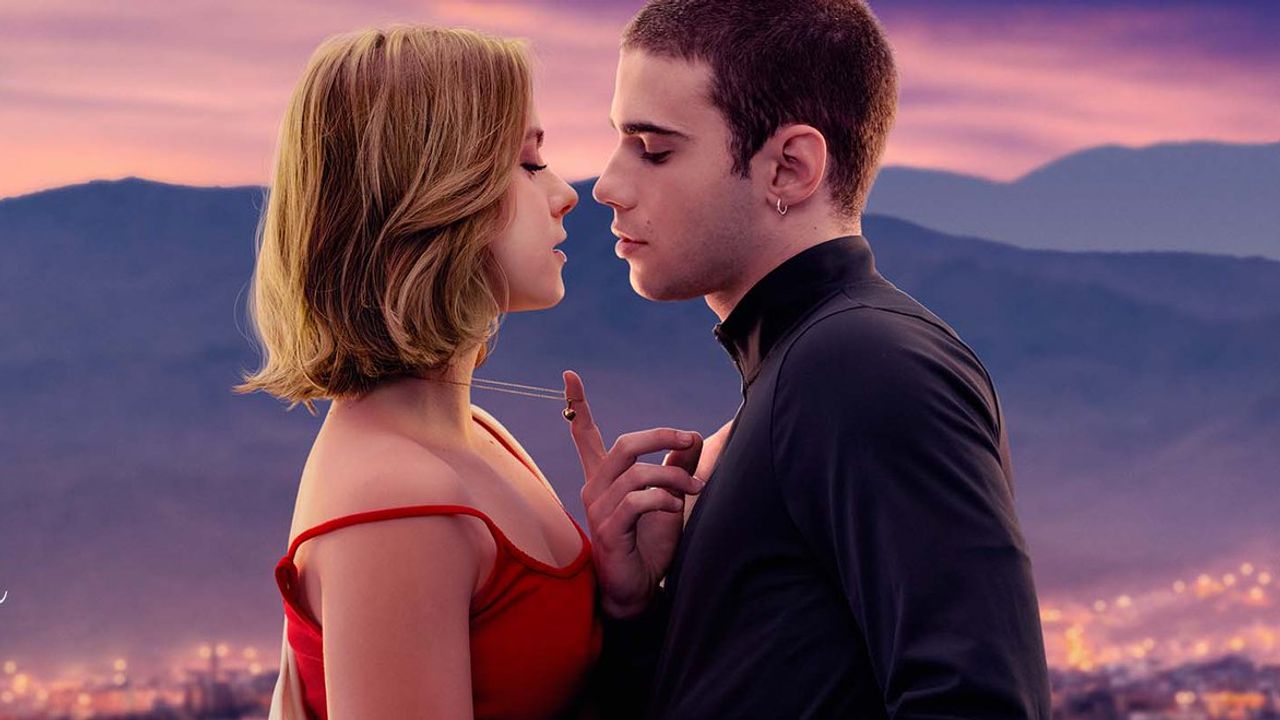 With Valentine's Day around the corner, the romance genre is bursting at the seams with new films that engage and capture the passion that sweeps us off our feet. Is this the film to watch if you want to relive all that romance, this Valentine's day?

'Through my Window' follows the emergence and sprouting of love between Raquel (played by Clara Galle) & Ares (played by Julio Pena). Despite its exotic setting and its intention to depict the romance of two young adults, this film poses several problematic aspects. Raquel is crazy about Ares, who didn't even realize she existed at first. Having an obsession with him leads her to stalk him, take pictures of him, and even watch him from a corner while he's training without his knowledge.

One cannot help but wonder if this behavior can be justified with the mask of romance or if the same thing would not be considered inappropriate if it were done by a man.

A few minutes into the movie, we see that Ares already knew that she was stalking him. Eventually comes the steamy romance. They start tottering and playing with each other, leaving the other craving more. They are all generic and conventional scenes from every young adult fiction. In addition, they are creepy and troubling.

No spoilers here, but this scene really needs to be discussed. One day, she witnesses him talking to a girl in a way that didn't appear platonic. She gets annoyed and decides to leave the room, when, he grabs her back, gets close to her, and asks her if he could kiss her. I mean for once he asked for consent, but that's a different discussion. After which Raquel ends up sleeping with him..... I mean, what is happening in the movie? Why isn't there anybody questioning her decisions?

Speaking of which, there is a huge deal of absentee parenting in the film. They are said to be living under the control of their parents, but their scenes are limited and absolutely unnecessary.

Moreover, the movie fails to convey the real issue to the audience. Ares was being unstable and irrational with his decisions, interacting with her whenever he had the chance? Could it have been Raquel who stalked him, let him run over her, then finally forgave him and went back to him? Or was it the parents, who didn't play any part in the film, but at the end were the ones who 'forced' Ares to leave town? It is unclear. Nothing helps us to grip the attention of the audience and no issue is given adequate prominence.

So much of the film is expected and clichéd. The characetrisation is cliché. Her purpose seems to be an angelic muse who makes him a better person. Present audiences would greatly appreciate a complex characterization and a woman playing much more than just an angelic muse.

A movie's name itself can give a sense of how predictable and cliché the story becomes. 'Through my window', as they call her, is a reference to the fact that Raquel watches Ares from her window. Can we hope for some uniqueness and creativity?

Overall, the film does not provide anything new. The relationship, while hot, isn't going to blow you away or leave you blown away. If anything, it will irritate you and encourage you to reflect on their foolishness and how they might have just made better choices, to be less.... creepy?

With several more complex romances, this movie is not worth your time.

Final Score – [3/10]
Reviewed by – Aalaya Sonti
Follow her @layaarants on Twitter