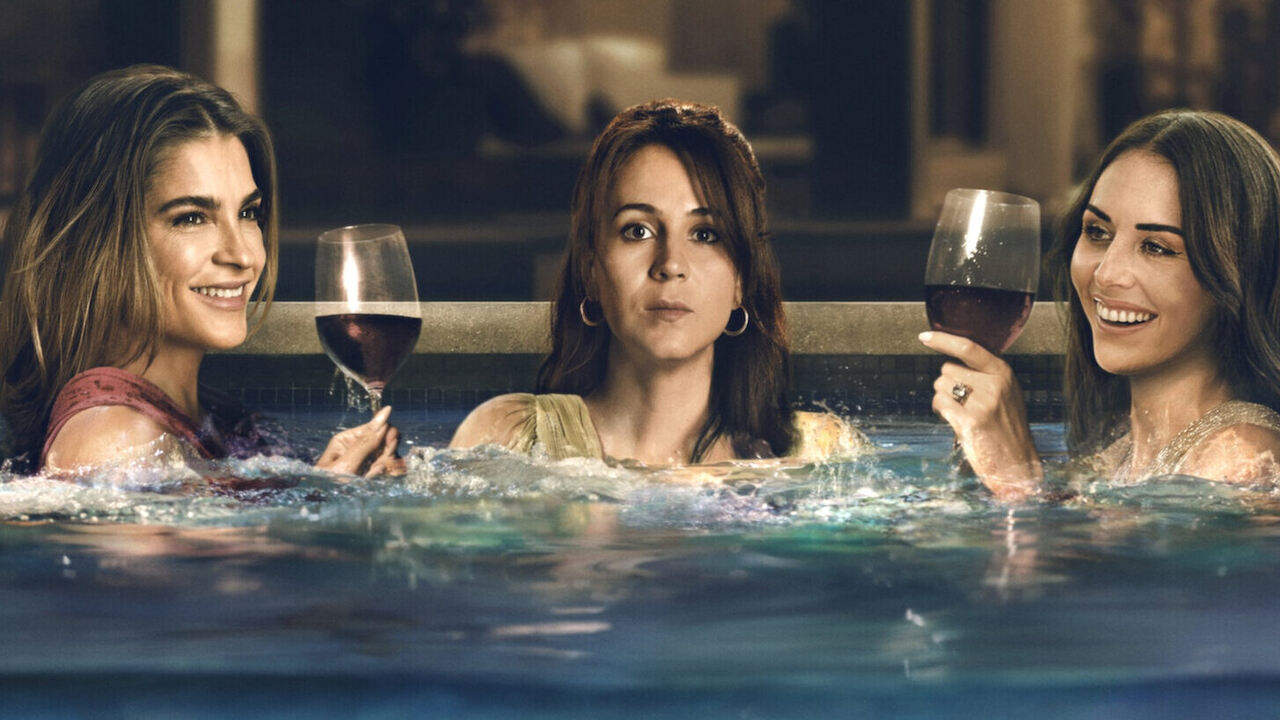 There is a scene in Thursday's Widows where Mariana (Zuria Vega), a wealthy woman, gives her maid a dress after finding out that a pearl is missing from it. Naturally, the maidservant becomes elated and decides to gift the dress to her daughter. However, the next day, Mariana tells the help that she wants to get that outfit back, and the maid could buy the costume from a charity-like event. It's one of the most painful scenes in the series. I almost closed my eyes as I couldn't bear to see the female servant's sad countenance.

But things only get more discomforting when the housekeeper sees a girl wearing the same dress during Halloween, and Mariana casually tells this girl to keep the dress as a gift. A situation like this could have triggered the maid to take revenge, but in Thursday's Widows, the servants, the lower-class individuals, are not given enough space to express themselves. Their feelings remain footnotes in front of influential men and women. Their employers do not provide them with enough attention and just see them as dispensable tools that simply perform the household chores. Ask these rich people the names of their domestic workers, and they will not be able to give you an answer. A woman realizes the importance of these cleaners when she calls for a maid to clean someone's shit and is told that all the housekeepers have been fired.

But even when these people notice these domestic help, they do so with a gaze that beholds them as pleasure dispensers. Take Teresa (Irene Azuela), for instance. She gets aroused by her gardener and says his name while masturbating. Mavi (Cassandra Ciangherotti), too, after sleeping with the head of security, offers him money (when he refuses, she realizes her mistake and corrects herself by saying the cash is meant for some other house-related service). Thursday's Widows never shows us the personal lives of these housekeepers because their employers have no interest in learning about them. The rich regard the lower class' residence as dirty and undesirable. A husband reminds his wife that he works hard to give her a luxurious life. Otherwise, she would have been living uncomfortably like "other people."

These wealthy men, however, are aware of the fact that they live in a gilded cage. They are okay with being in a bubble. In Thursday's Widows, we don't just observe incompetent, childish adults. We also see how they became so immature and arrogant in the first place. The husbands try to start a new business or decide to follow their passion and, consequently, lose all the money and drown in debt. What's embarrassing is that they attempt to cover up their ineptitude by displaying confidence during insignificant games (one of the blokes is proud of his tennis skills). The men drink and crack jokes about each other's wives and remind one another they are the kings, the breadwinners who should care for their spouses. The more the husbands treat themselves with self-importance, the more they come across as impuissant clowns. No wonder their master plan is all about elimination. Their absence turns out to be profitable for their family members.

There are characters like Teresa who cannot point to a single right place on a map, and there are characters like Mavi who run the house with their income. But it's people like Mariana who prove to be more interesting, as they represent women who like to control every aspect of their lives. Mariana has no problem doing plastic surgery because she wants to look perfect. She manages her daughter's hairstyle and pushes her husband to be more cordial with other husbands. Place her alongside Carla (Sofía Sisniega), and you will find a cocktail of similarities and contradictions. Unlike Mariana, Carla doesn't feel at home in this posh society. But like her, she, albeit eventually, takes control of her life. The best episode in Thursday's Widows is the one that focuses on Carla and her husband, Gustavo (Alfonso Bassave). It's reminiscent of The Lost Flowers of Alice Hart, though it's better executed than Alice's toxic relationship. Here, you can actually understand why Carla stays with Gustavo for such a long time (she, like any other woman, wants financial security). However, the moment she decides to exit the toxic relationship is one of the most satisfying things the show provides to the audience.

Why is the series titled Thursday's Widows? Because on Thursdays, the husbands gather at one place and play dominoes while the wives get together and do their own shenanigans. In other words, there are no husbands on Thursdays, which is why the wives refer to themselves as widows. If it all sounds dumb, that's because it's indeed nonsensical. But these privileged elites don't care. They merely want to have a good time in their gilded cage. Thursday's Widows works because it sees the affluent residents as both idiots and innocents, insensitive but also humans.

Final Score- [7.5/10]
Reviewed by - Vikas Yadav
Follow @vikasonorous on Twitter
Publisher at Midgard Times