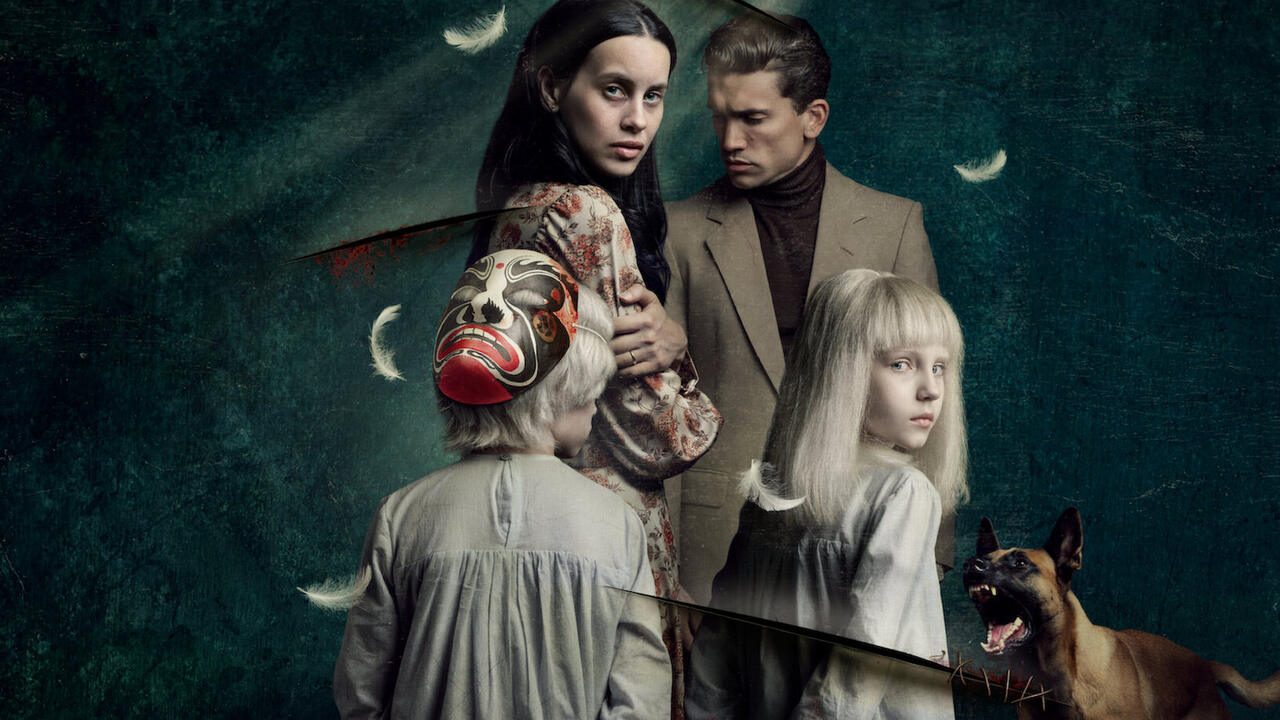 Tin & Tina, currently streaming on Netflix is an almost 2-hour long Spanish film revolving around the premise of a couple adopting two peculiar twins after they have had a traumatic miscarriage. It was directed and written by Rubin Stein with stars such as Milena Smit, Jaime Lorente & Carlos González Morollón.

When I initially sat down to watch this film, I thought that it was going to be a rehash of old films from the genre. Movies like Rosemary's Baby, or even Stanley Kubrick's films come to mind when one hears of the premise of this film. The opening scene of this film is pretty traumatizing in subtle ways. It all starts with this lovely couple getting married and as the husband and wife stand in front of family and friends showering them with flowers, there is a red leak in the white bridal gown. The next scene has us witnessing the wife go through a terrible miscarriage of twins (I assume this since the husband remarked you three when referring to his pregnant wife).

After the miscarriage, the couple decides to go to a nearby convent and adopt a baby from there. Upon reaching there, the wife is guilt-tripped by these two blonde twins into adopting them. And that is how the story of Tin & Tina begins. Two children have so deeply imbibed the idea of Christianity that they can't see beyond.
What happens as this rather atheistic couple has to take care of these peculiar twins is what this horror thriller revolves around.

This isn't necessarily a bad film. The best aspect of it is the cinematography and the shots. There are wide panning shots, and zooms that will definitely be familiar to anyone who is a fan of this genre. The fact that this is director Rubin Stein's first feature film is therefore surprising. The film has great sound mixing and use of sound as well. The only part where the film falters is in the plot and story department.

A premise like this is beyond predictable and that is what I was hoping that the director would subvert and he manages to do that in some ways. In really uncomfortable ways. The film managed to keep me unnerved and tensed for the majority of its run. The way the kids act and the actions they commit in the name of god are both horrific and disturbing to watch. I felt that the family was in some ways symbolizing certain Christian themes as well. It tried to delve deep into the reason for atheism and the desire for religion but the conclusion it reaches is not something most would enjoy.

I like horror movies. I also like movies that can make me uncomfortable in horror. But sometimes these films just leave a really bizarre taste. The final act of the film is something I especially didn't like. In conventional horror films, when a family is suffering from peculiar happenings, a lot of them take the approach of blaming it on a satanic evil. This film does a complete 180 and manages to make Christianity the villain of the film. It is very unconventional and also unnerves you quite a bit. I didn't particularly enjoy it to be very honest. Tin and Tina are both annoying to watch, the child actors didn't really bring out anything special. These characters aren't going to be memorable. They might show up in your nightmares a few times though.

It can be classified as a horror film with good acting, direction, and even cinematography but the story made me uncomfortable for all the wrong reasons and that is why I didn't like it much.

Final Score – [6/10]
Reviewed by - Aayush Chaurasia
Follow @AayushC44 on Twitter
Publisher at Midgard Times