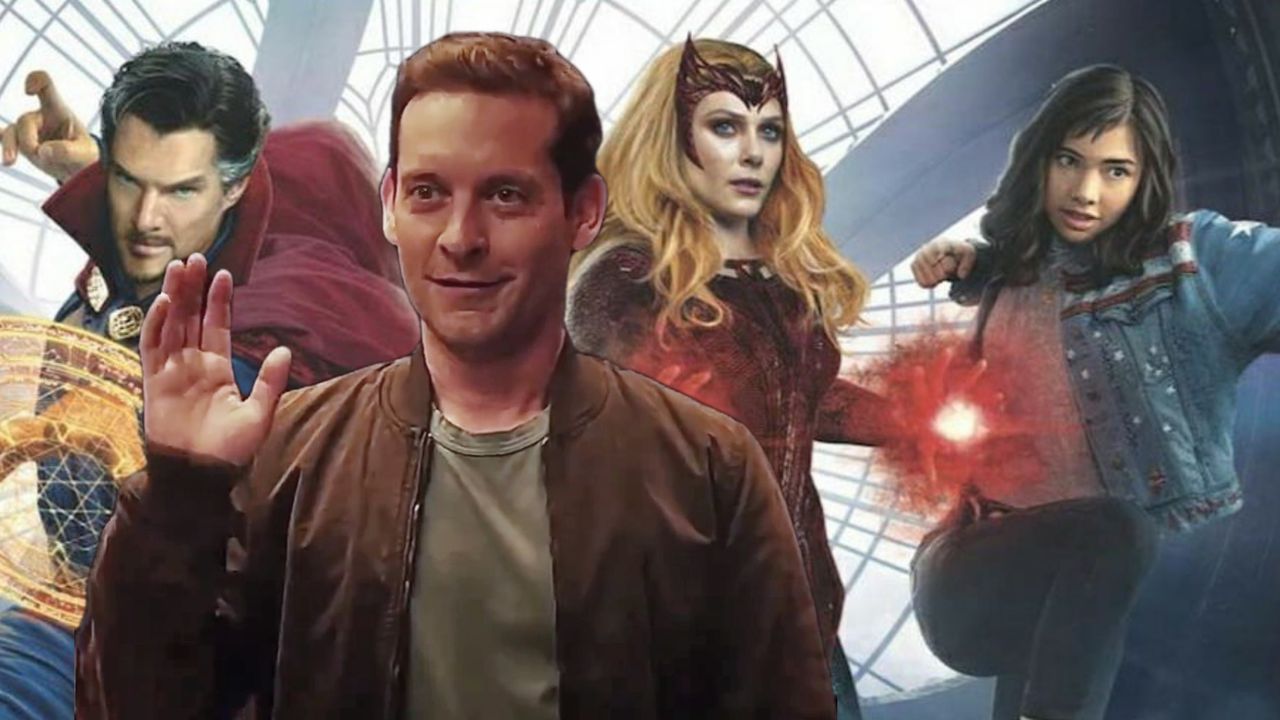 Among the hot rumors of Tom Cruise and John Krasinski cameos, Tobey Maguire is now almost confirmed to appear once again as Spider-Man in the upcoming 'Doctor Strange in the Multiverse of Madness.'

Mariana Torres, Elizabeth Olsen's Wanda Portuguese voice recently updated her Instagram story with the voice actor Manolo Rey, who is the voice of Tobey Maguire's Spider-Man/Peter Parker in Portuguese. The IG story was first spotted by Insta user mutante_e_orgulhoso a few days back. Torres wrote, "Good things are coming" (translated from Portuguese) with a picture of herself and Manolo.

This is not the first time that a voice actor is the source of confirmation for Tobey Maguire's rumored appearance. Previously, Maguire's Spanish voice actor Roger Pera confirmed as early as April 2021 that he is working on Spider-Man: No Way Home, which turned out to be true when the film was released in December 2021.

Manolo Rey has been the voice of Tobey in previous Spider-Man appearances and it should not come as a shocker that Tobey is part of this film. Director Sam Raimi is still friends with Tobey Maguire so it is kind of expected for him to be part of a film directed by the same director who made him this popular.

Tobey recently made his Spider-Man come back in No Way Home, where he appeared as Peter Parker and Spider-Man along with two other Peters played Andrew Garfield and Tom Holland. Fans were rooting for Tobey and asking Sony to rethink Sam Raimi's Spider-Man 4. Looks like they will get to see their favorite Spider-Man a lot sooner than they thought along with a dozen other dream come true cameos. Tobey is also expected for just a cameo.

Although, every leak regarding 'Doctor Strange in the Multiverse of Madness' should be taken with a pinch of salt as the film is reportedly having an insane amount of cameos from every Marvel film made to this date. This involves all the studios, whether it's Sony, Paramount, or 20th Century Fox. Tom Cruise is rumored to play a superior version of Iron Man from another universe, while The Office alumni John Krasinski is expected for a cameo as Mr. Fantastic.

Elizabeth Olsen's Scarlet Witch will be the main antagonist, who is in deep grief as she believes that her children have been taken away from her by the earth's mightiest heroes as they fear she could harm them.

'Doctor Strange in the Multiverse of Madness' follows Dr. Stephen Strange, who is expected to play a major role as the main character of the Avengers after Iron Man and Captain America have gone after a fierce battle in "Avengers: Endgame". However, Doctor Strange distorted space-time by casting a forbidden spell that was too dangerous opens the door to a mysterious madness called the "Multiverse." To restore the world where everything is changing, he seeks help from his ally magician Wong and Wanda aka Scarlet Witch, who wields one of the most formidable powers of the Avengers. But, they are scared that they can no longer do anything on their own as a terrible threat to humanity is approaching humankind and the entire universe. And to surprise, the greatest threat to the universe is a person who looks exactly like Doctor Strange.

Directed by Sam Raimi, 'Doctor Strange in the Multiverse of Madness' will release in theaters on May 6, 2022. The film also stars Benedict Wong as Strange's ally magician Wong, Rachel McAdams as Doctor Christine, Chiwetel Ejiofor as Mordo, and newcomer Xochitl Gomez will portray America Chavez.