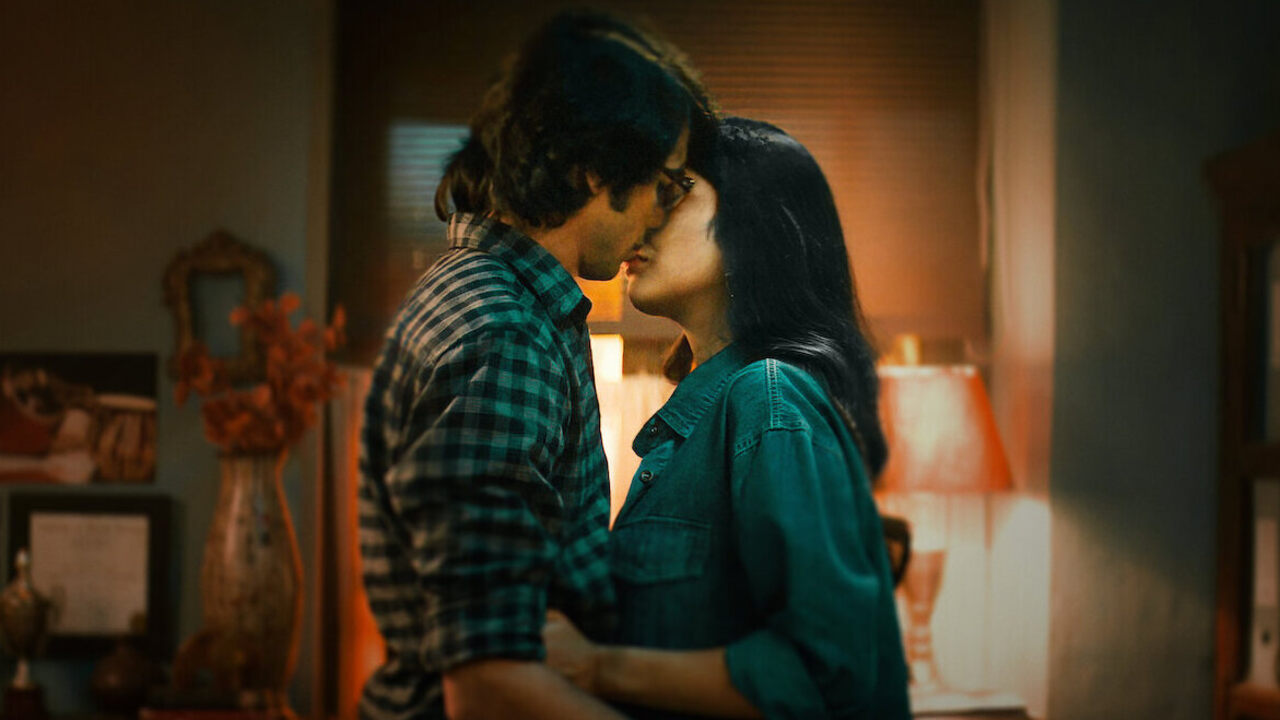 Tooth Pari: When Love Bites is a romantic thriller directed and written by Pritam Dasgupta. It stars Shantanu Maheshwari in the role of Dr. Roy, Tanya Maniktala in the role of Rumi, Revathi in the role of Luna Luka, Tillotama Shome in the role of Meera, Saswata Chatterjee in the role of David, Sikandar Kher in the role of Kartik Pal, and others.

The first episode of Tooth Pari starts with Rumi taking a new vampire into the town. They're not allowed to leave the secret place they live in, but Rumi is a rebel. While at a party, she takes a boy with him and tries to take a fresh blood meal. She wasn't aware of the fact that the boy had a prosthetic neck which led to the falling of her canine. At the same party, she came across Doc Roy making drinks for the bartender. It sounds absurd but as the man was free, he decided to make it.

Rumi mistakenly tastes the blood of Roy. Being a virgin, Roy's blood had a different taste and it made Rumi come back for him again till she finally gave her heart to him. It is a forbidden love story but the love they share seems so innocent. Things don't go well for Rumi because she doesn't belong to the human world and had to fight against a lot of things and people to stay with Roy. The ending of Tooth Pari seems too rushed. It didn't take the makers even ten seconds to decide the fate Rumi and Roy shared.

The best scene in Tooth Pari is when Meera is talking to Roy's mom and she says that she addresses her husband by "Sunte ho kya" or things like these as it doesn't look good to call a husband by their name. To this, Meera says which time they come in because of this one they surely left behind.

In my opinion, Tooth Pari is an average series that contains glimpses of The Vampire Diaries and Twilight. Like these English movies and series, in Tooth Pari, the vampire falls in love with a human. There's also a scene where Rumi is fighting the other vampires to protect Bikram. This scene looks similar to the one in Twilight where Edward was fighting the Volturi to save Bella. So, I think that Tooth Pari is not a completely original series, it is written by Pratim Dasgupta and I suspect that he took inspiration from the above-mentioned shows. There was a Star Plus TV serial Pyaar Kii Ye Ek Kahaani. It is to date the best supernatural show about vampires. The rest of them like the most recent one Tere Ishq Mein Ghayal and Tooth Pari seem to be an attempt to create the same story.

The only thing likable in this series is the chemistry shared by Shantanu Maheshwari and Tanya Maniktala. Talking about the length of the series, it is excruciatingly eight episodes long. I would suggest the audience watch this show only when they have no other option left. I don't understand why Bollywood has this sudden obsession to make vampire-related shows. Tooth Pari would have performed better had it been a 2-hour film. When the first episode began, you are bombarded with so many facts related to the vampires and it felt like they were educating the audience with basic vamp vocabulary. The Bengali touch added to the series has to be applauded as it gave it some Indian touch. As the ending is open and there are many things left unanswered, one can guess that the makers have season 2 in mind.

Final Score – [6/10]
Reviewed by - Riya Singh
Follow @_riyasinghhh_ on Twitter
Publisher at Midgard Times