Do you enjoy watching captivating movies or TV shows when you smoke weed? Then, you'll love the top seven stoner anime picks. Whether you want trippy visuals, complex storylines, or light-hearted humor, this list has it all.

Light up a joint with the buds from your purple strain seeds and unwind with your favorite anime from this page. The cute (kawaii) characters and engaging storylines are bound to keep you entertained for hours with a huge smile on your face.

Ready to join other fans (otaku) by adding these essential anime shows and movies to your watchlist? Let's go.

1. Sword Art Online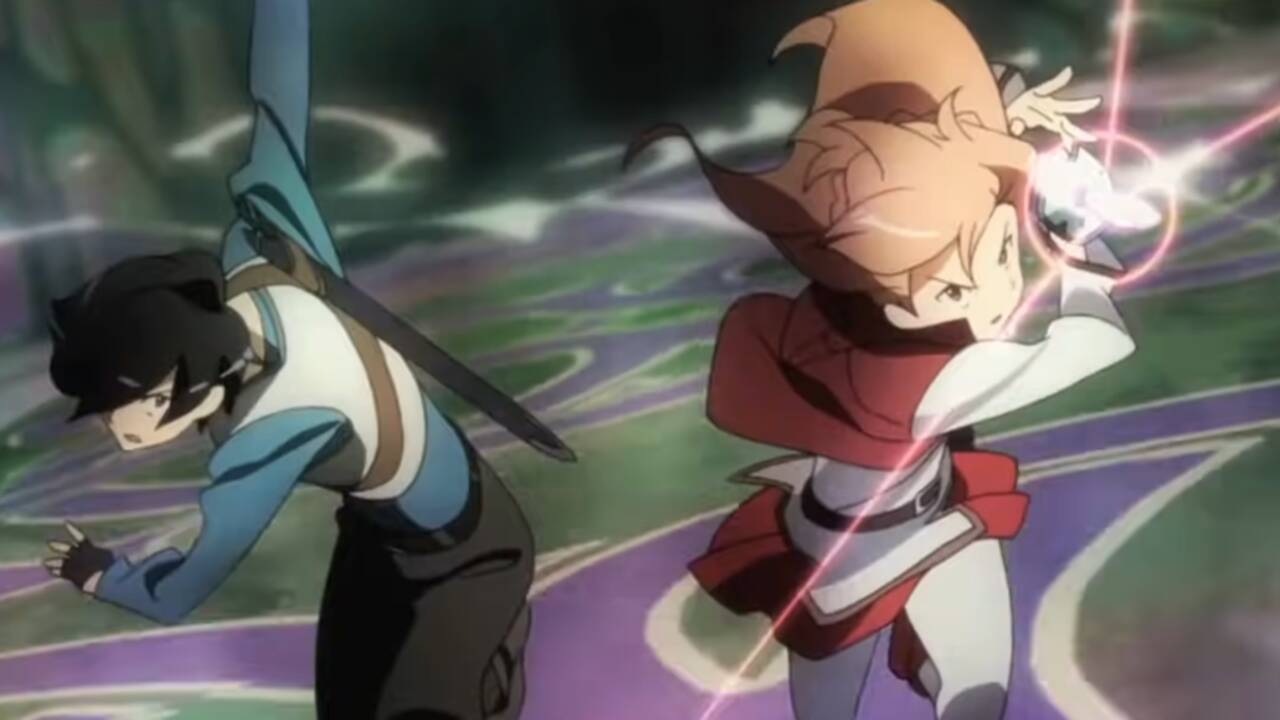 What stoner doesn't get baked and imagine themselves in an alternate reality? Sword Art Online takes you into a world that has you questioning your existence, albeit in a fun and creative way.

The TV series revolves around a virtual reality game where players pass levels and fight various characters. It's one of the best anime to watch high, but it's not as innocent as it sounds.

The main character Kazuto and fellow player Asuna soon discover they're trapped in the virtual world. The only way to escape? Beat all 100 levels and the final boss. If they die in the game or take off the NerveGear headset, they die in real life.

2. Exception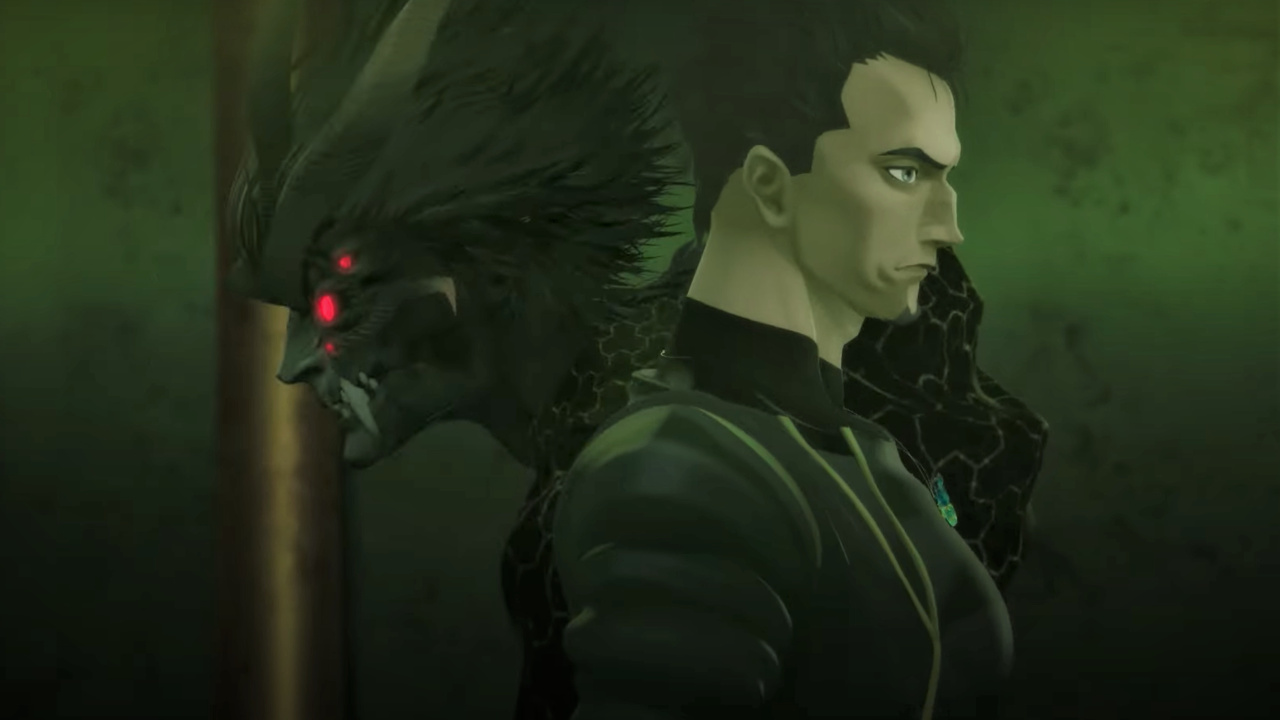 Exception is a fantastic choice for sci-fi fans. This Netflix series revolves around a crew of "human copies" who set out to explore a new planet for possible human habitation. In deep space, however, anything is possible, and evil lurks around the corner.

The TV show first aired in October 2022 and is easily one of the best anime to watch while high. It prompts deep questions in the viewer, such as thoughts about genetics, friendship, and the future of humanity.

3. High School DxD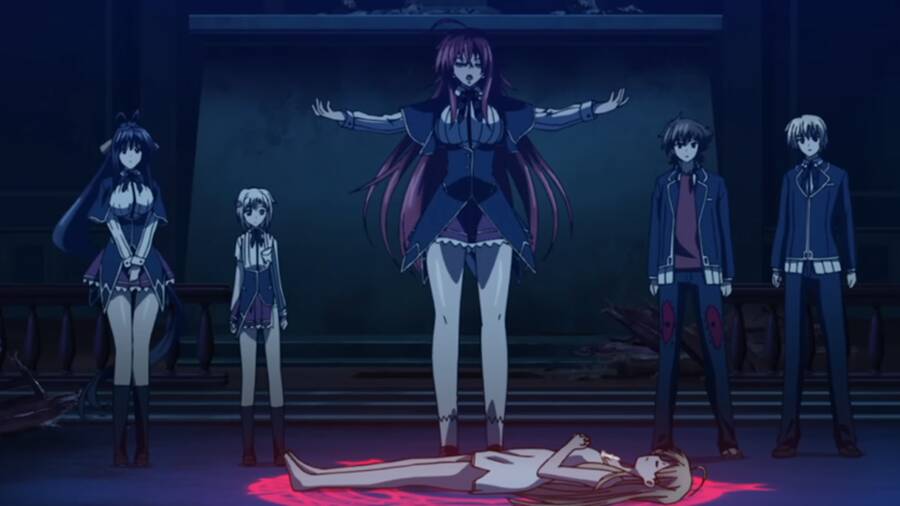 High School DxD is an anime TV series about a high school student Issei Hyodo who dies on his first date. A cute devil girl named Rias Gremory revives him by turning him into a demon and recruiting him into her club.

You'll enjoy the story of angels, fallen angels, and devils battling each other. High School DxD also has lots of romance and humor.

4. Dr. Stone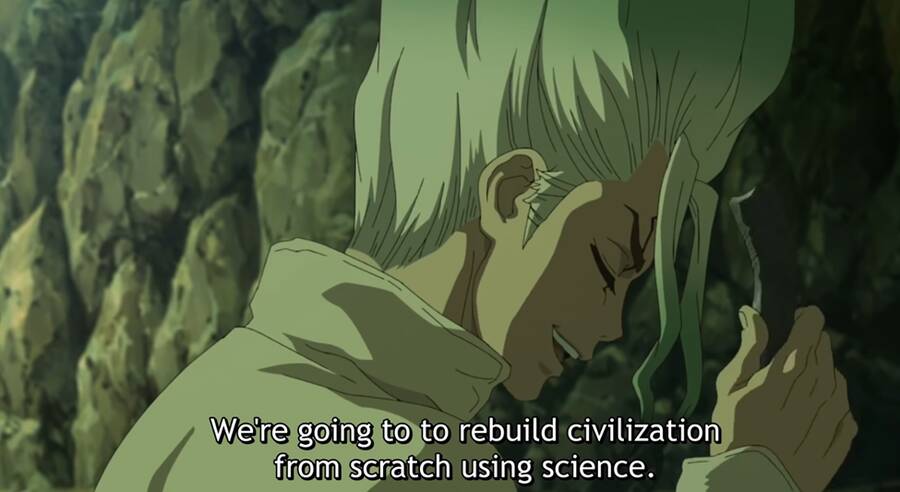 The Japanese anime TV series catapults you into a world where a mysterious light has turned every human into stone. The main characters, Senku and Taiju, unite after their petrification and attempt to restore civilization to what it once was.

Dr. Stone is a great anime to watch while high because of its exciting story and entertaining characters. There's a looming threat of war, a battle between good and evil, and a poisonous gas monster. Eye-popping visuals and thrilling fight scenes make it a must-watch.

5. Vampire in the Garden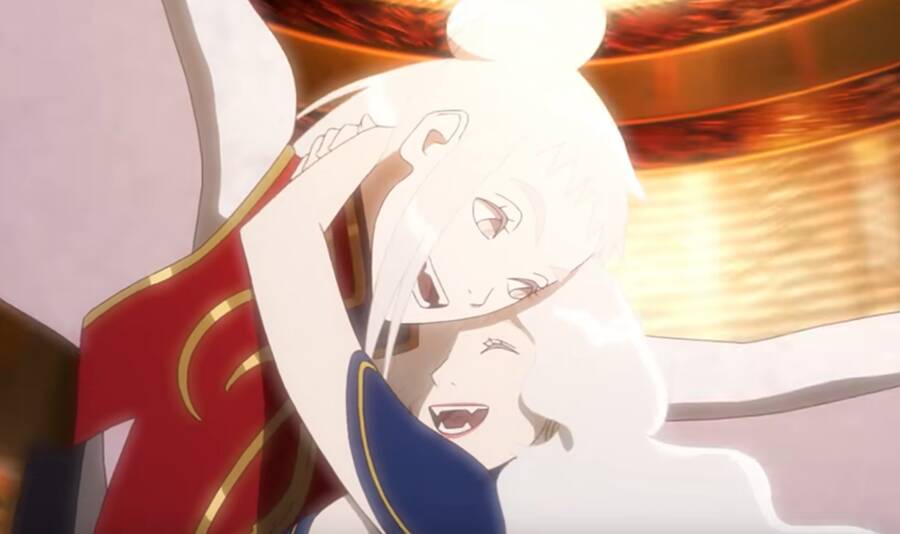 Vampire in the Garden is a fun fantasy anime TV series that premiered on Netflix in May 2022. It's a fresh take on vampire-human coexistence, exploring the aftermath of a world where the blood-sucking creatures have taken over.

An unlikely yet heartwarming twist sees a vampire queen and a young human girl trying to restore peace between the two species. It reminds viewers of the power of music and unity and is one of the best anime to watch when high.

Grab your weed and prepare for thrilling action, deep emotions, and stunning visuals.

6. Spirited Away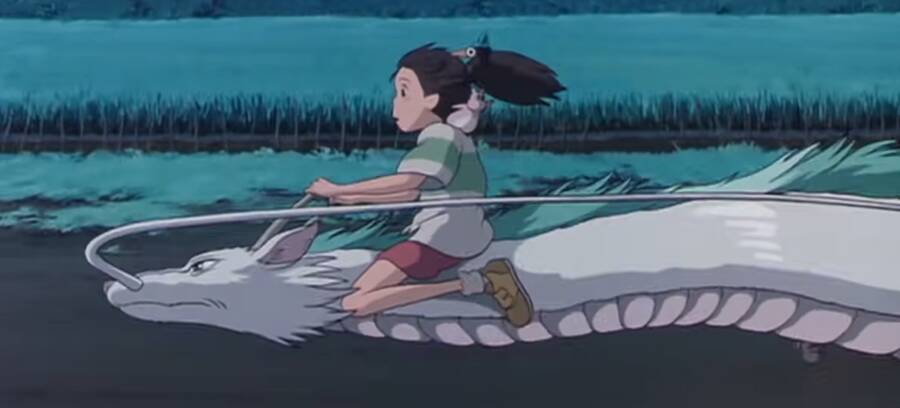 Studio Ghibli is a Japanese animation studio known for producing high-quality projects. Its movie Spirited Away is the second-highest-grossing anime feature film made in Japan. The beloved story follows a 10-year-old girl, Chihiro, who gets caught up in the spiritual world.

Chihiro faces her fears and makes difficult choices to save her parents after an evil witch transforms them into pigs. The story takes you on a journey to explore the meaning of growing up, love, and family. Spirited Away is bound to remain in your heart forever.

7. Howl's Moving Castle
Howl's Moving Castle is among the best anime to watch stoned. It's also among the top five highest-grossing Japanese animated films, gaining a cult following worldwide. The charming story follows a young girl, Sophie, who falls under a spell that transforms her into an old lady.

As the film progresses, you see Sophie experience self-growth, time travel, and discover new friendships. It's perfect for tokers, as it takes you on a strange journey that explores the deepest parts of your imagination.

Special Mentions: Other Stoner Anime TV Shows You'll Enjoy

Finding anime to watch high means looking for options that capture your attention and awaken your mind. Many stoners love the beautiful worlds that Japanese animations explore and the mind-bending visuals that come with them.

If you're looking for more fun anime with adventurous storylines, here are some otaku favorites:

● Mob Psycho 100
● Welcome to Demon School! Iruma-kun
● One Punch Man
● Jujutsu Kaisen
● The Seven Deadly Sins

For some more profound, adult-themed shows that leave you contemplating life, check out these popular choices:

● Death Note
● Demon Slayer
● Hellsing
● Fullmetal Alchemist
● Deadman Wonderland

Are you ready to enter the weird and wonderful world of stoner anime? Add these shows and movies to your list and start watching. Light up a joint of your favorite strain and prepare to enjoy hours of captivating, thrilling, and humorous stories.

About the Author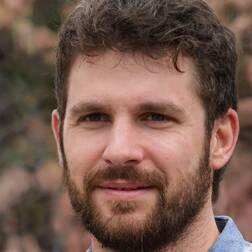 Philip Moore is a Master Grower at SeedSupreme Seedbank. He has more than 10 years of experience in cannabis cultivation, from planting to harvesting. Philip is brilliant at managing all the growing weed processes. He also has a hands-on approach with excellent knowledge of different types of cannabis and their effects. Philip has an endless desire to constantly explore marijuana farming, which keeps him on top of current and future trends.