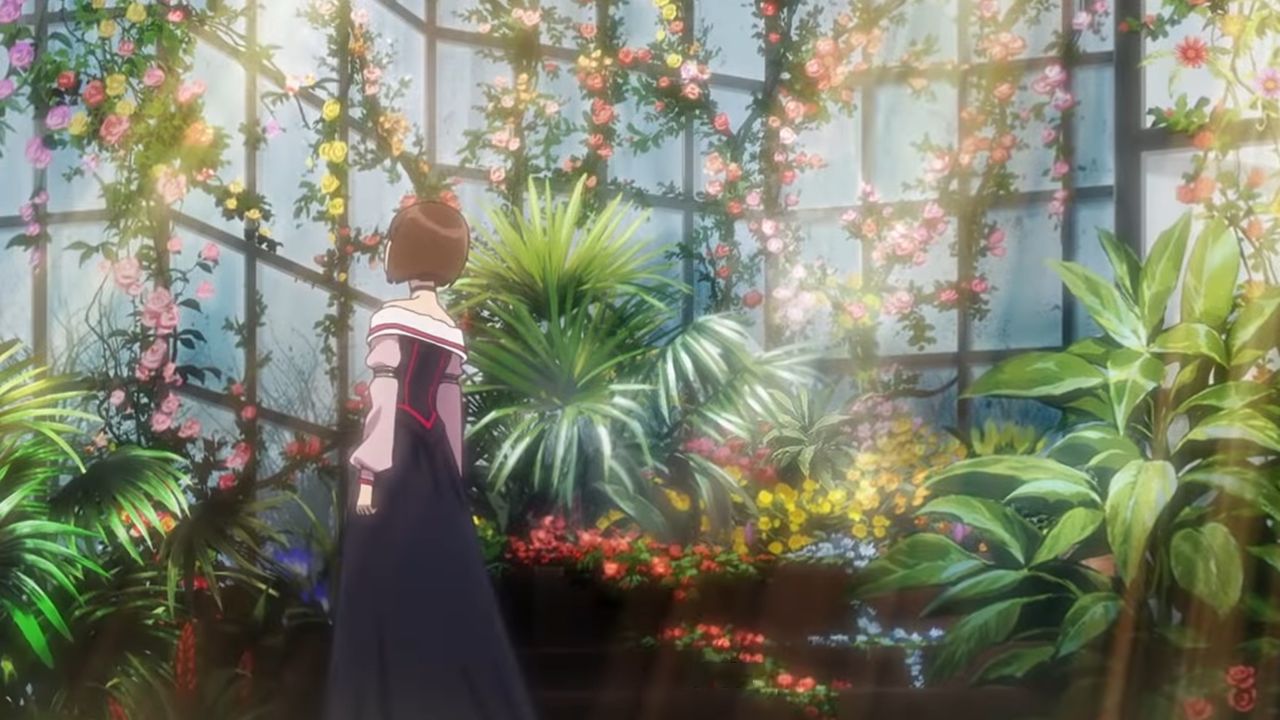 Vampire in the Garden is one of the latest anime released on Netflix. This is a unique show that makes us look at two sides that are constantly at war, and their impact on those who desire peace and freedom. Everything ranging from the voice acting, artwork, and a pilot episode set my mind on a constant struggle to decide what will happen next.

Humanity and vampires, can they co-exist? Well, this is the question that the plot struggles with. Fine is the vampire queen, and Momo is a human girl. They develop a bond through music and want to stay away from their kind who constantly question their choices and don't allow them freedom. Escape was the only solution as living in harmony was impossible. Even after seeing the war, they both believed that there would be a paradise somewhere where they could live happily and sing through their miseries.

The first episode shows how both sides: humans and vampires attack each other repetitively. They seemingly can't co-exist, and how Fine lets Momo escape with her from that miserable world. Later episodes show us the intensified conflicts due to their reunion of two opposite species.

In this series, we see that humankind had to take a step back after losing the battle against vampires. Humanity despises their way of living and hence singing, and dancing are prohibited. They live in a small city that is guarded by a massive wall of light. This is their stronghold, and they want to regain what's theirs. Within this city lives Momo, the daughter of the Commander, who dreams of a peaceful place where these two species can co-exist. Then, we have our vampire Queen who has deserted the battlefield after the loss of her lover. They unite in search of Eden where the two species are known to co-exist peacefully.

The attacks and the shootouts are appealing. The momentum of the anime series is maintained throughout. When the anime shifts its gears from action to romance and then back, the transition is so smooth. The voice actor selected for Fine- Larissa Gallagher brings warmth to the character. Her voice just fits in right, and it suits the character given her emotional state.

Vampire in the Garden is a clear-headed story. In my opinion, this is a MUST WATCH where we see two individuals from different races fighting united for their freedom. Freedom doesn't come easy to them as their races are rival enemies. The story of the war between humans and vampires has been heard of since time immemorial but there is something quirky about this anime that makes one force to look at the screen. It's as if you are drawn to the world and can feel what Fine and Momo are going through. And this with the great animation, great character development, best voice cast, and an emotional and sweet plot, makes the Vampire in the Garden a mandatory watch. You shouldn't miss this one.

Final Score – [8/10]
Reviewed by - Riya Singh
Follow @_riyasinghhh_ on Twitter