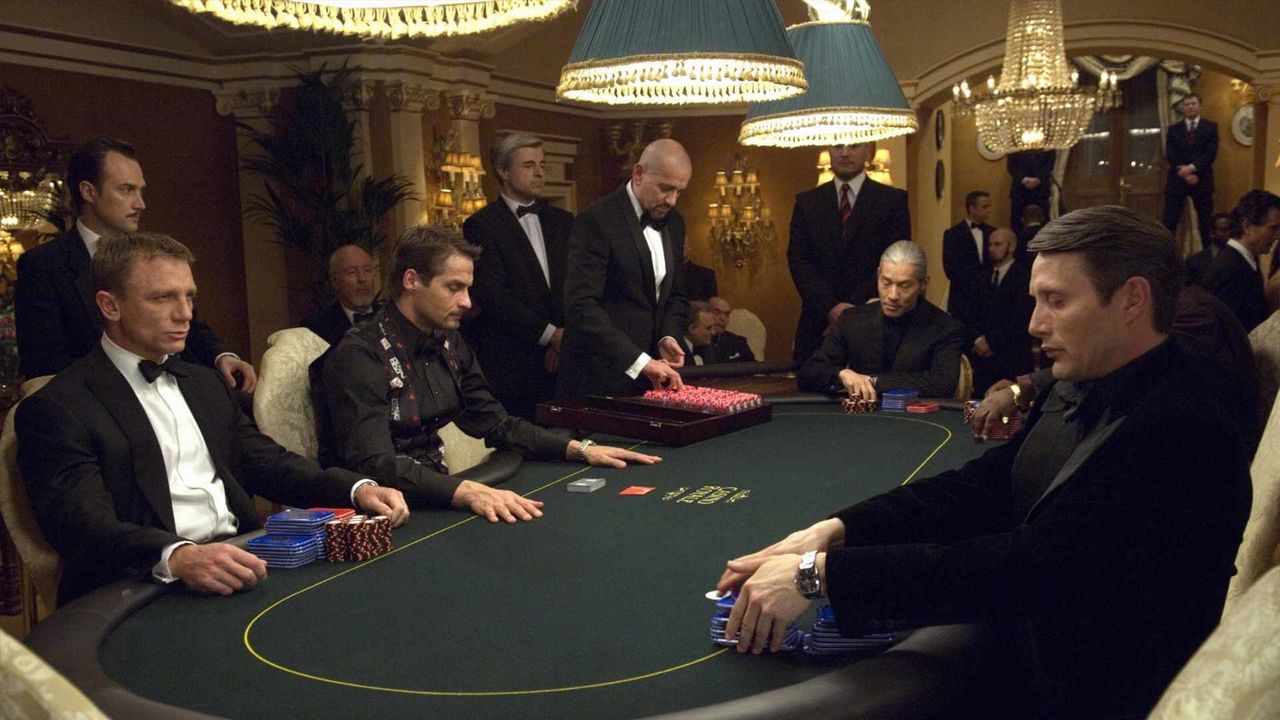 In some parts of the world, gambling at live casinos is considered a tradition as residents of those regions take delight in gambling. Gambling and casinos now play an important role in our culture, and with their popularity, both have been explored over the years through music, movies, books, games, and many more.
Humans always take delight in things they see as their favorite, if you're a gambler, you'd love to do things related to gambling at casinos. For instance, watching a casino-themed movie. Over the years, several movies featuring casino themes have been produced and directed across the world. In this article, we will be listing a few of the top casino movies popular across the world.

Casino (1995)

Directed by the famous Martin Scorsese, Casino is one of the most popular gambling movies ever produced. The movie was based on a non-fiction book about the 1970s and 80s Las Vegas that was written by Nicholas Pileggi. The plot revolves around Robert De Niro who starred as Sam "Ace" Rothstein, a former gangster who now works as a manager for a famous casino in Vegas.

Having stepped away from gang life, his peaceful lifestyle was interrupted by his old friend Nick Santoro (Joe Pesci), who came to ask for his help. They teamed up with Ginger (Sharon Stone) to create a cheating system, however, everything went sideways as Nick's recklessness, violence, and greed flared up. Now, mafia bosses, the FBI, and the corrupt government became keen on taking down the operation of the trio.

Casino Royale (2006)

Directed by Martin Campbell, Casino Royale is a remake of Ian Fleming's 1973 film with the same title. Starring as the protagonist, James Bond (Daniel Craig) was handed a mission to take on a villainous figure, Le Chiffre. There was quality violence, mind tricks, and criminal sequences, as well as high-adrenaline action, just what you would expect from a typical Bond movie.

The biggest highlight of the movie was the scene at the Monte Carlo casino (one of the most popular casinos in the world) where everything was at stake in a poker game. Bond teamed up with Vesper Lynd (Eva Green) and his boss M (Judi Dench) to make this movie one of the top casino movies of all time.

21 (2008)

Directed by Robert Luketic, 21 is a famous casino movie based on a true story. Set before the era of online gambling happened, the story revolves around an intelligent MIT student, Ben Campbell, who is struggling to pay his tuition fees. His life took a turn when he was recruited by Professor Rosa (Kevin Spacey) along with other students as they plan to trick Las Vegas casinos on the weekends.

Focused on the game of blackjack, it quickly developed into much more than just paying for tuition. This movie is filled with hedonism, trickery, and betrayal. You are in for a trip.

Rounders (1998)

Starring Matt Damon as Mike McDermott, a regular student who discovers he had a talent for the game of Poker. He stopped playing after losing all his money to a Russian gangster. Directed by John Dahl, Rounders is a clever thriller film packed with action.
Mike didn't the game for long as his best friend Lester was released from prison with a huge debt to a loan shark being taped to his back. He returned to the world of the casino once more and started his game of high stakes.

Ocean's Eleven

Ocean's Eleven is a 2001 movie that was directed by Steven Soderbergh and was able to clinch box office success as it was filled with famous stars. Brad Pitt, George Clooney, Julia Roberts, and Matt Damon all starred in this popular casino movie to carry out one of the biggest heists in the world of casinos. It is action-packed alongside scenes that will make your adrenaline jump.