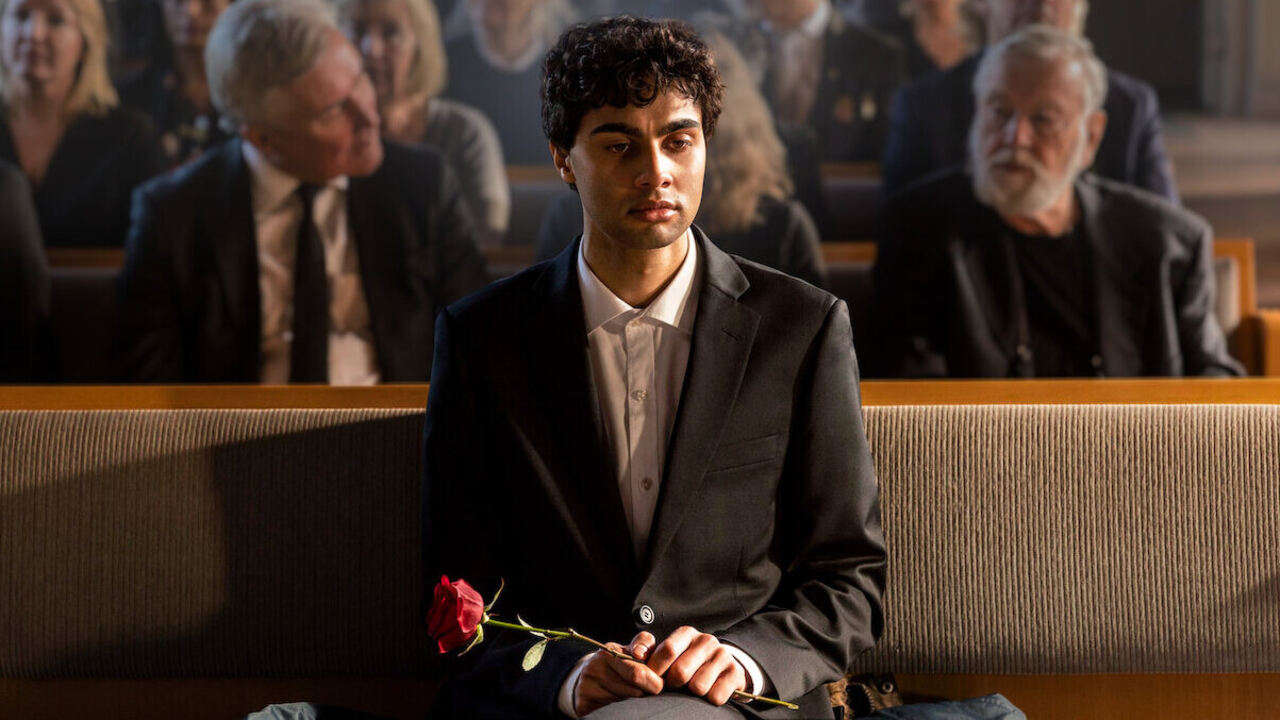 In the enchanting world of "Tore," a Swedish dramedy series that made its debut on Netflix's stage on October 27th, 2023, we find ourselves on a rollercoaster ride of emotions, with dizzying highs and disorienting lows that characterize this quirky amusement park of a show.

First, let's applaud the series for its audacious departure from the mundane. "Tore" plunges headfirst into the tempestuous life of its eponymous hero, a 27-year-old still grappling with the aftermath of a heart-wrenching loss—a departure that's as bold as standing at the edge of a precipice. This series masterfully weaves humor and drama into its narrative, mirroring the unpredictability of life itself. It's a gutsy high-wire act that deserves a round of applause.

At the heart of this tempestuous journey is William Spetz's portrayal of Tore, a character brought to life with a finesse that's nothing short of extraordinary. Spetz digs deep into the soul of Tore, crafting a portrayal that's as raw as it is emotionally charged. This performance doesn't merely scratch the surface of grief and escapism; it takes a deep dive into the complex sea of human emotions.

The supporting cast, a constellation of talents including Hannes Fohlin, Victor Iván, Carlos Romero Cruz, Karin Bertling, Lotta Tejle, Per Svensson, and Doreen Ndagire, adds layers to the narrative that are as intricate as a labyrinth. Their interactions with Tore set against the eccentric backdrop of a funeral home, create a captivating tableau of friendship in the face of life's dizzying challenges.

However, in the carnival of "Tore," one occasionally finds themselves on a spinning teacup of tonal inconsistency. The abrupt transitions between humor and drama can leave you feeling like you've just disembarked from a dizzying amusement park ride. While some may argue that these unexpected mood shifts lend an offbeat charm to the show, they can occasionally disrupt its narrative flow.

In the grand circus of storytelling, "Tore" sometimes seems content with walking the familiar tightrope. Its exploration of self-discovery, addiction, and identity at times follows a well-worn script, merely skimming the surface of these profound themes. It's akin to glimpsing a fascinating sideshow from a distance but never fully immersing yourself in its mysteries.

And here's the truth—sometimes, "Tore" gets a little too carried away with its own bravado. Some plot twists and character interactions are as subtle as a carnival barker's call, leaving you yearning for a touch more finesse in the storytelling.

In conclusion, "Tore" offers a mix of thrills and spills, where the exhilarating highs and disorienting lows coexist. It's a show that boldly encourages you to embrace the chaos, the messiness, and the beauty of life. Despite its penchant for leaving you in a whirlwind of emotions, "Tore" reminds us that, even in the midst of life's tumult, there's always a chance for growth and self-discovery.

Whether you're laughing, crying, or caught somewhere in between, "Tore" promises an experience that, while not devoid of its quirks, is unquestionably worth the price of admission. So, if you're prepared for a topsy-turvy ride through the kaleidoscope of human existence, give "Tore" a whirl. It's far from your typical carnival ride, and it might just leave you spinning in more ways than one.

Final Score- [6/10]
Reviewed by - Anjali Sharma
Follow @AnjaliS54769166 on Twitter
Publisher at Midgard Times