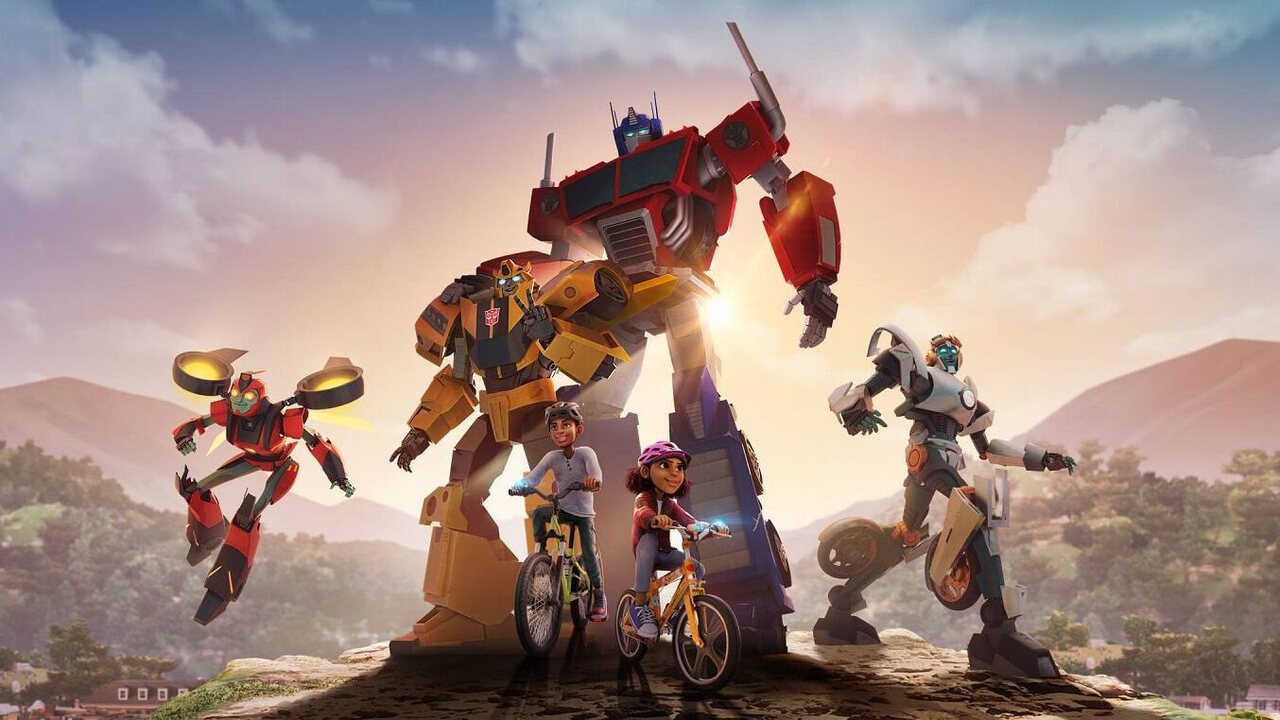 Transformers: EarthSpark is an animated show that took me by surprise and left me thoroughly entertained. As someone who hadn't watched a single Transformers film or show before, I approached this series with curiosity and an open mind. And boy, was I in for a treat!

First and foremost, I have to commend the voice acting in Transformers: EarthSpark. The talented cast brought the characters to life with their performances, adding depth and personality to each one. It was a pleasure to hear their voices and witness the chemistry they created on screen. The voice acting alone contributed significantly to my positive impression of the show.

The plot of Transformers: EarthSpark intrigued me from the start. The unique Earthbound approach, picking up after the war between the Autobots and Decepticons, brought a fresh perspective to the Transformers franchise. The idea of Transformers and humans working together to ensure peace was captivating, and I appreciated the focus on cooperation rather than perpetual conflict. The series offered a glimpse into a world where coexistence is possible, and that was a refreshing change of pace.

Now, let's talk about the humor. Transformers: EarthSpark incorporates a playful and lighthearted tone that is perfectly suited for its target audience, children. As an adult viewer, some of the humor felt a bit childish for my taste. However, I have to admit that there were moments where I couldn't help but chuckle. It's evident that the show intends to entertain and bring joy to younger viewers, and in that regard, it succeeds admirably.

The action scenes in Transformers: EarthSpark are visually appealing and well-executed. The animation quality, considering it's a children's TV show, is commendable. The vibrant colors and dynamic movements bring the Transformers and their battles to life in an engaging way. While the action sequences were enjoyable, I did find that the smaller character beats lacked the same level of intensity. However, the endearing cast of characters kept the plot moving forward, compensating for any shortcomings in the action department.

One aspect that deserves recognition is the show's inclusivity. Transformers: EarthSpark introduces a non-binary character, and it handles this representation with sensitivity and respect. The character's identity is mentioned in just a couple of scenes, without being forcefully emphasized. It's a positive step towards inclusivity in children's programming and deserves acknowledgment.

In terms of visuals, Transformers: EarthSpark delivers a colorful and visually pleasing experience. The animation quality is generally good, although there were moments when the show adopted a more animated sitcom vibe, which may not appeal to everyone. Nonetheless, the attention to detail and the overall visual presentation contributed to the show's charm.

In conclusion, Transformers: EarthSpark is an animated series that offers an enjoyable and positive experience. While there were elements that didn't resonate with me entirely, such as the humor occasionally feeling too childish and the smaller character beats lacking intensity, the voice acting, intriguing plot, and visually appealing action scenes balanced it out. With its inclusive representation and entertaining storyline, Transformers: EarthSpark is a show that I would recommend to both Transformers fans and newcomers alike, as long as they're open to a mix of lightheartedness and occasional stumbling blocks.

Final Score- [7/10]
Reviewed by - Anjali Sharma
Follow @AnjaliS54769166 on Twitter
Publisher at Midgard Times