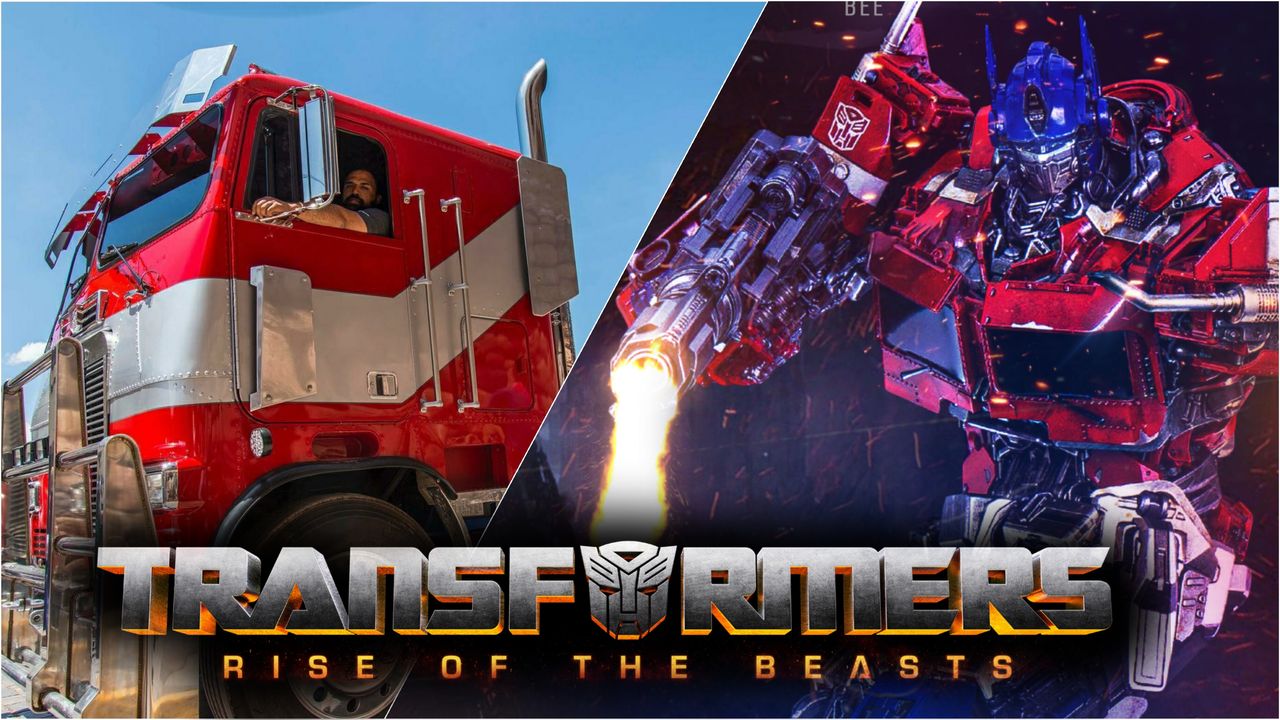 Paramount's upcoming Transformers 7 movie, 'Transformers: Rise of the Beasts' has officially wrapped up filming this Tuesday (Oct. 19) in Machu Picchu, Peru. The production of the seventh film in the franchise began in June this year in Los Angeles, CA.

The film has been shot at multiple locations including, LA, New York, Montreal, and Peru. The shooting was taking place parallelly in LA, Montreal, and Brooklyn with the main cast at first, then they moved to Machu Picchu, while the 2nd unit moved to Brooklyn, and the third unit continued the production in Montreal. The production wrapped up in mid-August in New York. In Montreal, the filming took place between July 4 to September 30, and finally, the main cast was filmed in LA, Brooklyn, and Peru from Jun till October 19.

Director Steven Caple Jr. has confirmed the production wrap via his Instagram account, earlier today.

The new film will be set in 1994 with Maximals, Predacons, and Terrorcons joining the fight of Autobots and Decepticons. Unlike "Bumblebee," "Rise of the Beasts" will be a spectacle story as we have seen in the Bay films. The action will move to New York City and will incorporate two new human characters: Elena, an artifact researcher who keeps having credit for her work taken by her boss; and Noah, an ex-military electronics expert who lives with his family in Brooklyn. Bumblebee is also coming to "Rise of the Beasts," but the movie will primarily focus on Optimus Prime, serving as a kind of origin story as he arrives for the first time on Earth and learns to become a leader.

Although the film was announced as a reboot and was meant to be the start of a new franchise apart from Michael Bay's franchise, it appears that the picture is a continuation of the franchise since it is filming under the title, Transformers 7. An image of the film's official clapperboard confirmed it.
The cast of the film includes Anthony Ramos as Noah, Dominique Fishback as Elena, Lauren Velez as Noah's mother, Peter Cullen as Optimus Prime, Ron Perlman as Optimus Primal, Tobe Nwigwe, and Domenic Di Rosa.

The other Transformer characters, whose voice cast is yet to be revealed are Bumblebee, Mirage, Arcee, Scourge, Wheeljack, Nightbird, Rhinox, Cheetor, and Airazor.

'Transformers: Rise of the Beasts' is reportedly the live-action adaptation inspired by the animated TV series "Beast Wars." The animated series focused on robots who transform themselves into animals including dragons and dinos instead of vehicles. The film will have prehistoric animals that traveled through time and space, and now on Earth.

Don Murphy, Tom DeSanto, Lorenzo di Bonaventura, Michael Bay, and Mark Vahradian are the producers of the film. Steven Caple Jr. is directing from a script by Joby Harold and James Vanderbilt. "Transformers: Rise of the Beasts" will hit the theaters on June 24, 2022.