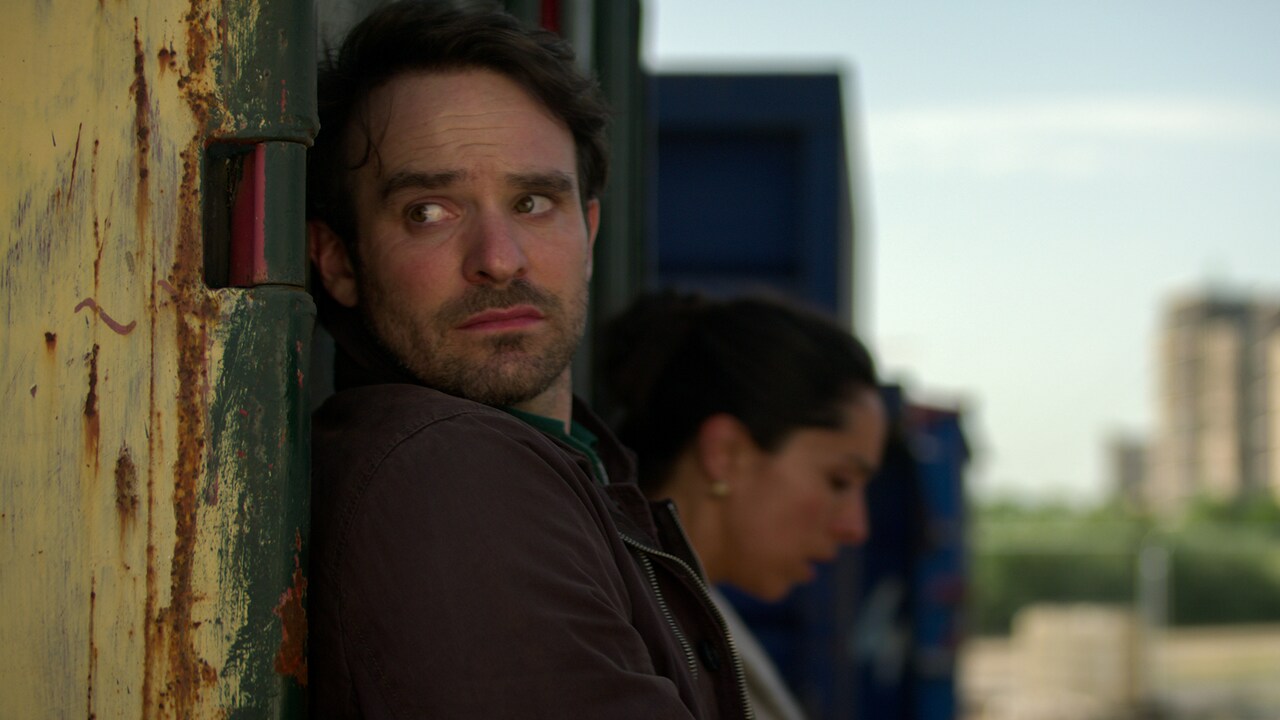 It's not easy to work as a spy. You must constantly navigate dangerous territories and ensure sensitive secrets about your country are not revealed. If you are married, then, along with the government, you shoulder the extra responsibility of protecting your family. In other words, the pressure increases as you try your best to secure your personal and professional life. Told you, it's not easy to work as a spy.

But poor Adam (Charlie Cox), an MI6 agent, is burdened with an additional problem. He has the worst family. His daughter, Ella (Beau Gadsdon), runs away from the security escort to "walk freely" and his wife, Maddy (Oona Chaplin), begins to spy on him. Both scenarios create complications for Adam, sending him deep into the world of double-crossing and, yes, treason. Shouldn't the family of an agent like Adam understand that the man's job is sensitive and that they should not act carelessly? How can one root for Maddy after she reveals information about her husband to a CIA agent-cum-friend named Dede (Tracy Ifeachor)? How can she act so carelessly?

If Ella and Maddy make mistakes, that's because the series wants them to play dumb. To say that one is going through a teenage rebellion phase and the other just wants to talk - and is curious - about her husband's business is to confess that the writing is not up to the mark. The hurdles in Treason are nothing but flimsy excuses to move the story forward. It's crystal clear how Ella and Maddy, by causing trouble, merely serve the demands of the plot. Their behaviors are restricted to be dictated by the pages, making them puppets possessing zero personality or passion.

That last line applies to every character in Treason. Everyone is bland, and they do nothing more than move from one point to another. Furthermore, there is no excitement in watching them do their shenanigans, as they all lack vehemence. Cox looked heroic, beating bad guys in Daredevil. But here, his acting can only be described as insipid. Rather than appear like a tough agent, he looks more like a wide-eyed model trapped in distress. Chaplin and the child actors do a passable job, while Ciarán Hinds as Sir Martin merely goes through the motions. Only Olga Kurylenko shows some spark and promises to be a delight. But her character slowly becomes as shallow and uninteresting as others in this series. Kurylenko always looks suitable for action, as she sells every punch and every kick. She can also give a nice performance if the director is skilled. As a Russian spy named Kara, she could have saved Treason from sinking completely.

But I suspect this series was made just to fill the Netflix library. This limited series consists of five episodes, and the l-word means there won't be a second season. But not every t is crossed, and not every i is dotted. A promise is made to destroy the shiny career of someone, which, I guess, we won't see get fulfilled. Here's my theory: Treason was originally planned to run for multiple seasons, but the creators lost faith in the material and abandoned it. They noticed they lacked creativity and, so, wrapped up everything clumsily and released it as a limited series. The lack of imagination is evident from the application of rushed storytelling. Also, the revelation regarding the identity of Dorian is lame. The series desperately tries to surprise, but it only manages to evoke yawns and a sense of indifference. Treason is emotionally hollow, which is why when a character dies, you feel shocked momentarily. What lasts for an even lesser amount of time is the scenes from the series. You forget all about it as soon as the show is concluded. I am sure even the actors would like to erase its memories from their minds.

Final Score- [5/10]
Reviewed by - Vikas Yadav
Follow @vikasonorous on Twitter
Publisher at Midgard Times