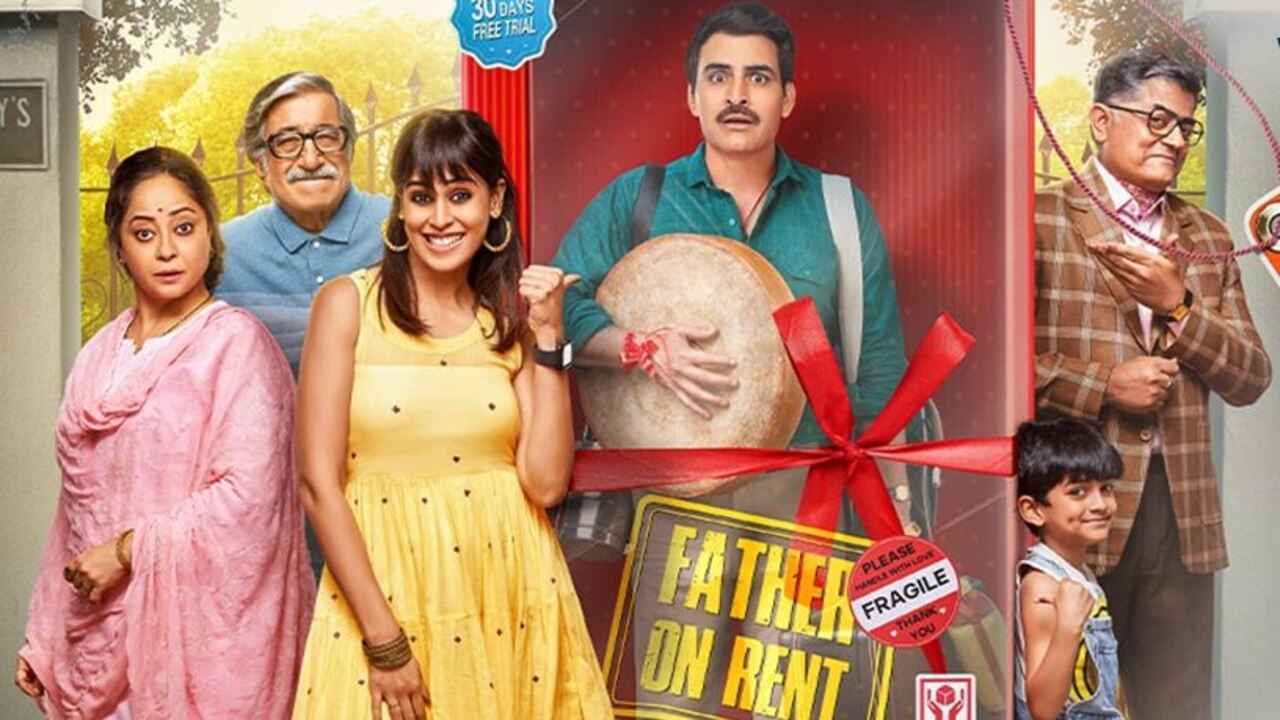 Aleya Sen's Trial Period is one of the most vapid films you will see this year. It's the kind of stuff that makes you wonder, "How did anyone say yes to the script?" But then, streaming services have never cared much for quality. They merely want to fill up their library with content, and that content can be good, bad, or ugly. I know this might be my billionth rant on streaming services, but the things they put out for the sake of keeping the subscribers hooked and scrolling are genuinely grating. Now and then, you receive pleasant surprises in the form of shows like Kohrra and School of Lies, though given the horrible condition of the general releases that arrive every day, every weekend, the good productions almost seem like an accident.

This is what Baradwaj Rangan wrote in his review of Race 3: "As the theory goes, if you put 100 monkeys with typewriters in a room long enough, eventually you'll get Hamlet. Race 3 is one of those other 99 drafts." Shows like Kohrra, Tabbar, Paatal Lok, and School of Lies can be considered "Hamlet," while movies like Trial Period come under those other "99 drafts." To say that the writing here is simplistic would be an understatement. Trial Period seems to have been written by a kid studying in Romi's (Zidane Braz) school. Perhaps, his best friend must have worked on the screenplay? I can imagine how this film must have been pitched in the office. Someone must have said, "Sir, the movie is about a father on a trial period," and everyone must have started screaming excitedly after listening to this "insane concept."

Trial Period, though, does nothing inventive with its premise. The filmmaking is so dated and the story so childish that Sen goes for shameless emotional manipulation to elicit responses from the audience. For instance, when Romi tries to give a speech on his father during the school assembly, his hesitation is shown through an overly sentimental lens that grabs our collars and forces us to cry. Trial Period immerses itself into mawkishness. It hits us with cutesy moments like the one where Romi asks his mother, Ana (Genelia Deshmukh), "Where's my father?" To make matters worse, the movie jarringly changes its tone from cheap sentimentality to dull comedy. So, at first, you might see Shrivastava (Gajraj Rao) talking about toilets and walking in the right direction (don't ask), and in the next scene, you will find a sad Romi craving for a father in his life.

Trial Period is inept at juggling between two distinct moods. It fails because it treats this tonal change as a switch that needs to be flipped to move from one state to another. Flip once, and you get pathos. Flip again, and you will enter the funny territory. (The so-called jokes are incredibly pointless. A man falls on a fertilizer, a robot announces that intruders must be destroyed, and you wonder, "What's the purpose of these scenes?" They just...exist). This is not the way to manipulate a film's atmosphere. The movie should be light on its feet and clever enough to smoothly transition between two emotional points. Trial Period neither gives rise to chuckles nor makes our eyes wet. It merely causes the viewer to feel awkward and uncomfortable. The scenes involving Romi getting bullied by Grade 5 kids so desperately attempt to push our buttons that they come across as tasteless.

Sen's movie also suffers from grand delusions. It considers itself to be progressive, but it simply supports orthodox thinking. Why doesn't Romi tell his mother (or the teachers) about the bullying? Trial Period offers a puerile explanation. The real reason is that the movie wants to show a single mother as incompetent. She is someone who's so occupied with her work (I still don't know anything about Ana's job) that she is unable to give sufficient time to her child (it's funny then how Ana blames her husband's professional ambition as the main cause for their separation). Yes, Ana loves Romi and provides the necessary care for him. Yet, something is missing. What's that "something?" A father, dummy. Basically, you cannot raise a child alone. You require a man in your life for guidance and to make your kid happy. These regressive ideas are nauseating. After putting the father on a pedestal and coloring him with superheroic shades, Trial Period sets out to balance its scale through an Annual Day performance where both the mother and the father are given equal importance. It's nothing but lip service, and you can see this moment was just created to counter any criticism thrown towards the film.

If you somehow manage to sit through shallow parental messaging, Trial Period will later bore you with tiresome romantic scenes. The "will they, won't they" part is so unoriginal and unexciting that you can very well either stop the film or look at your phone instead of the screen. You won't miss anything. And anyway, a movie that wastes actors like Gajraj Rao and Sheeba Chaddha isn't worth watching.

Final Score- [3.5/10]
Reviewed by - Vikas Yadav
Follow @vikasonorous on Twitter
Publisher at Midgard Times