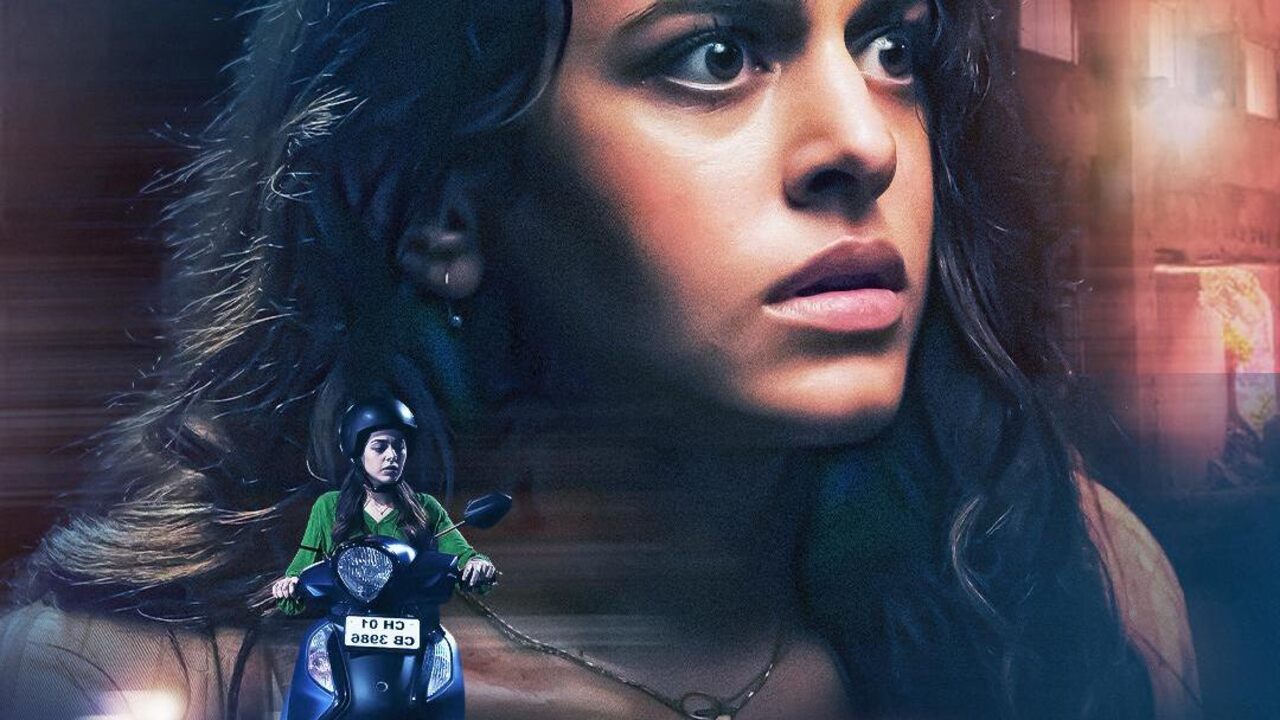 There is a scene in Arif Khan's U Turn where a journalist, Radhika (Alaya F), is forcefully taken to a police station. In 2023, a scenario like this is enough to conjure horror. But U Turn is not interested in deriving scares from a political angle. There is another scene where an innocent man is beaten up by the police. Then again, this film is not interested in mining horror from a case of police brutality. What U Turn does show interest in is spawning dread from apparently paranormal activities. Remove divider blocks from the NTPC flyover, take a U-turn, and a ghost will arrive shortly to help you meet your maker.

But do ghosts really exist in this film's universe, or are the victims being killed by a mortal psychopath? If the latter is true, how can you explain the nature of death - Suicide? U Turn has a gripping core that makes you ask all these fascinating questions. However, the rest of the movie is so uninteresting and lifeless that watching it is a struggle in itself.

Radhika is a Modern Hindi Film Heroine. This means she openly talks about sex and condoms in front of her mother because she is "progressive." Oh yes, she also smokes because she is an "independent woman." She takes a puff of her cigarette so that the film can get a "cool" shot of her. This is all U Turn can do, to be honest. It can put on a stylish facade through neon lights and rotatory camera movement. But one does not need to look too closely to notice its interior is completely empty.

Forget lofty subtexts. U Turn is not scary, even if you merely take it as a scare-dispensing machine. Khan is unable to sustain suspense or apprehension. He slowly moves his camera here and there and hits us with a "Boo!" moment. But his timing and choreography are so off that he fails at something as lazy as a jump scare. On top of that, U Turn is an ugly-looking film (the cheap plastic aesthetic sores your eyes). It joins the ranks of other unprepossessing Zee5 movies like Forensic, Kanjoos Makhichoos, and Mrs. Undercover. What this means is that U Turn is not just another horrible Hindi remake; it's also just another horrible Zee5 film.

A police inspector states that they need to maintain a sense of humor or else they will get all gloomy. U Turn makes the mistake of taking this advice. A Paranormal Activity 10 joke is cracked, and a police officer eats biscuits in front of his superiors. Moments like these deflate tension from an already tension-less film. It doesn't help that these jokes are not even funny. You neither laugh nor bite your teeth in fear. This film's existence is as important as the presence of Radhika's best friend/colleague. Remove them, and nobody would bat an eye.

The movie suggests that humans are worse than monsters. That a revenge-seeking man is more harmful than a revenge-seeking phantasm. However, nothing is more frightening than sitting through this film. The characters who removed the divider block had it easy. They were saved from watching a ludicrous climax that tests your patience and almost encourages you to throw a shoe at the screen. It seems that in order to make the twist unpredictable, all the side actors played Ring a Ring o' Roses to select a main villain from among them.

Alaya F gives an earnest performance, and there are moments where you endure the film by simply gazing at her face. But that's not enough to save this bland production. Take the title as a warning and protect yourself from the terror of an unremarkable remake.

Final Score- [3.5/10]
Reviewed by - Vikas Yadav
Follow @vikasonorous on Twitter
Publisher at Midgard Times