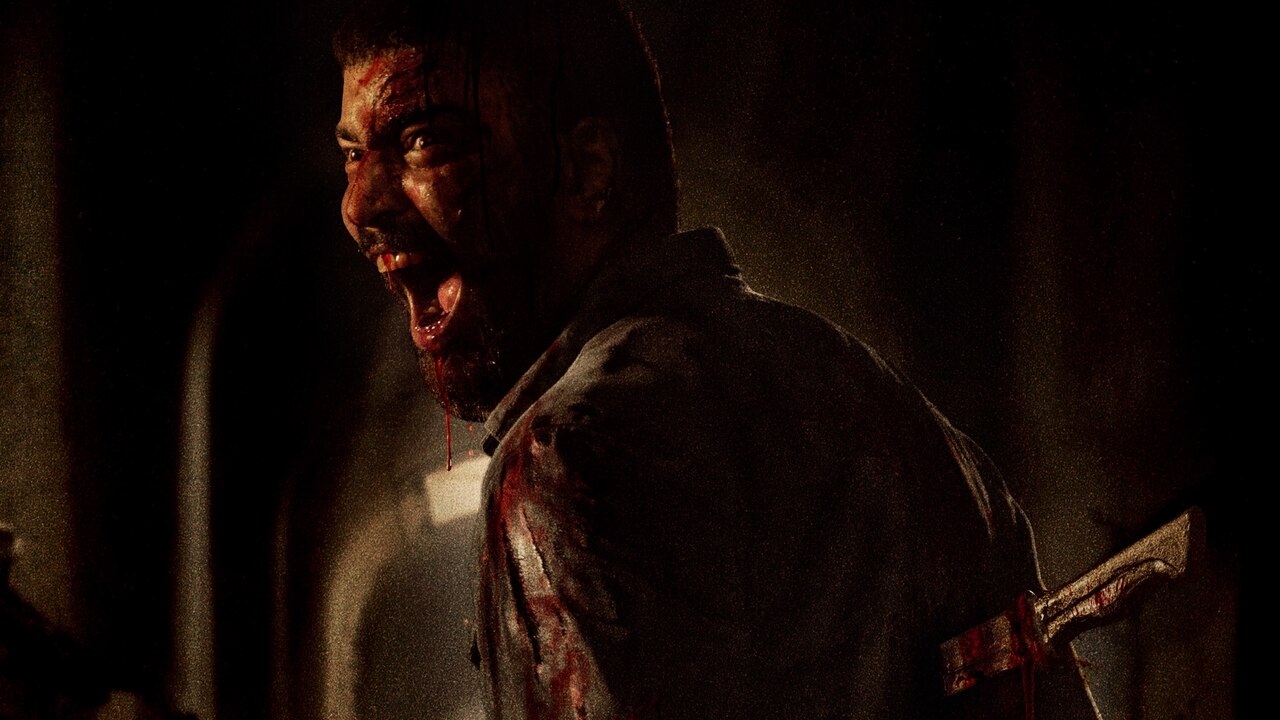 There have been many incidents where the Indian film industry blindly copied Hollywood, but copying the entire script with just minor changes is something I can not imagine. The remake of a film is a different topic than plagiarism. Directed by Vijay Kanakamedala, this Telugu film stars Allari Naresh (as Shiva) and Mirnaa Menon (as Aparna) in the lead roles.

The film starts with a man driving his wife and daughter. He has many injuries and blood is oozing from them. One drop of blood from his forehead falls in his eyes due to which he loses vision and the car crashes. As soon as Shiva (the man driving) regains consciousness, he rushes his wife and daughter to the hospital. When the man wakes up, he is surprised to find his family missing when he clearly remembers bringing them in the emergency.

While all this story is going on, the history is also told. While Shiva was preparing to be an inspector, at that time he fell in love with Aparna. They both married against the wish of the girl's father as he was slapped by Shiva during one of his encounters. Shiva and Aparna got blessed with a baby girl Lucky. It has been five years since they've been married. Being in the Police force, Shiva wasn't able to give much time and attention to his family. After he came across some goons and got them punished, they came back seeking revenge. This is where the main story starts.

Many questions come to the mind of the audience like where are Aparna and Lucky? Are they even alive? The sad part here is that those who have watched Fractured, they won't find this movie interesting because you already know what is going to happen. The scene in which Aparna is forcibly married by her father to some other man and when at the time of departure, she throws her mangal sutra, goes running to Shiva, and kisses him in front of all her relatives looked like a powerful scene. I couldn't imagine any girl, in reality, doing the same unless it is in a film, just like in this case.

If we see Ugram as an individual film, then it has done a decent job. The plot as pointed out earlier is a copy. The casting of this 146-minute-long film is good and the actors have proved their mettle. Allari Naresh has given a stunning performance as Shiva, Mirnaa Menon, and Aparna have formed a good couple and there was chemistry between the two. Baby Uha Reddy in the role of Lucky (Shiva's daughter) is the charm of Ugram. Despite her very young age, this sweet girl delivered fabulously, and the way she spoke her dialogue was very cute. She didn't address her Dad as Papa or Nana but as Police, which I found to be very adorable.

I think that the writer of Ugram, Toom Venkat might have seen the Hollywood film Fractured on Netflix. His work is heavily inspired by it. Those who have watched Fractured will recognize the similarity within the first twenty minutes of the film. Initially, it was just a doubt that Ugram isn't an original idea, however, as the film progressed, my suspicions were confirmed. Some things have been changed so that the movie doesn't look identical, like the main character Shiva being a police officer and him finding his wife and daughter at the end. In Fractured, it was revealed that the main character's family was already dead by the time he reached the hospital.

Final Score – [6/10]
Reviewed by - Riya Singh
Follow @_riyasinghhh_ on Twitter
Publisher at Midgard Times