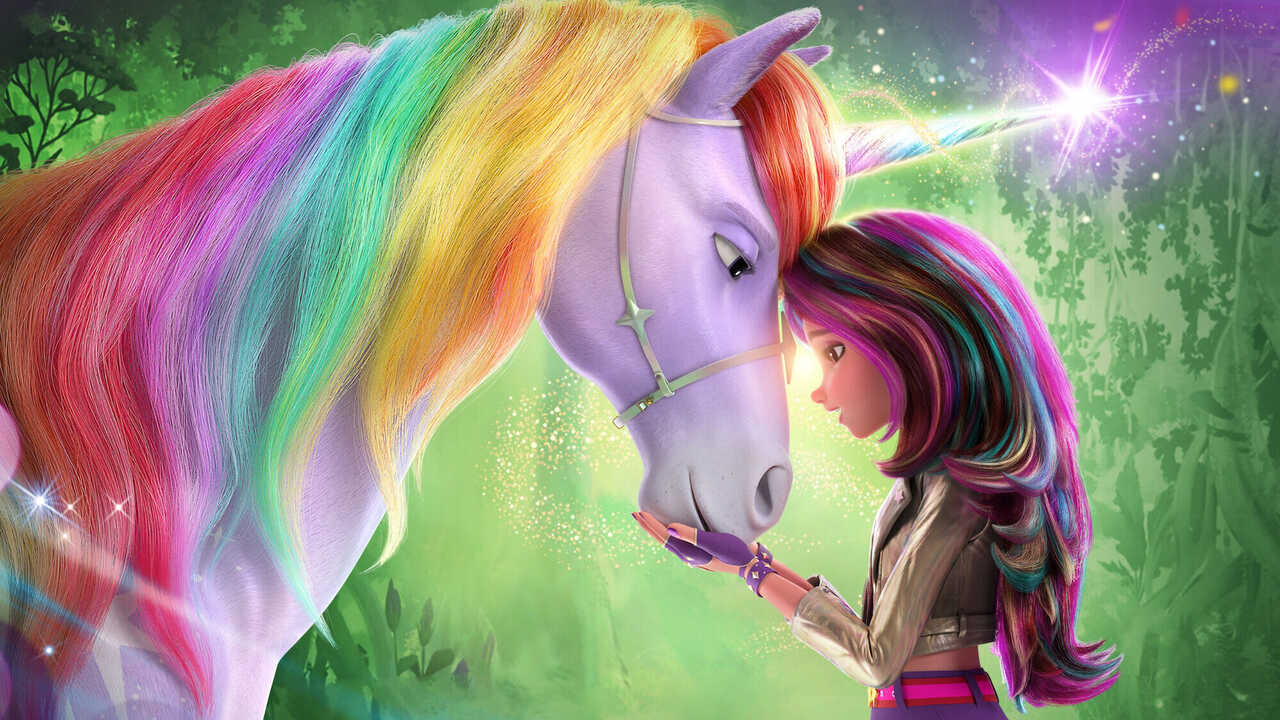 The colors in the animated series elevate the mood. Be it the costumes the characters wear, their hair color, or the stickers on their unicorns, everything feels like it gives positive vibes. I couldn't stop but wonder how the series would look if it gets made in real, the nonanimated version. Also, after watching Fate: The Winx Saga, I think that if someday it gets made Abbey Cowen would be the perfect fit for the role of Sophia.

Unicorn Academy teaches the audience that sometimes it is okay not to be alone and take the help of your friends. We might think that we are strong and capable of achieving things alone, but everyone needs the support of their friends. This is necessary to remember when you face evil enemies like Ravenzella. Sophia learned this a hard way, but the friendship she and Ava shared is beyond description. If Sophia easily gets into trouble then Ava is the rope that pulls her out of it.

Also, can we talk about the beautiful and deep bonding shared by the riders and their unicorns? The unicorns didn't speak, but the riders didn't need words to understand what they might be going through. It is a delightful bond and once it gets established, both the riders and unicorns get transformed with the unicorns gaining their magical powers.

Whenever Ravenzella gets defeated, she somehow finds space to crawl back into the world of Unicorn Academy. Even if she is gone, her magic lingers on. The villain needs to be better if we are getting a second season because instead of just one, it could be nice that we get to face a variety of them. There were moments when I wished Ravenzella to be gone for good and another villain to take her place. It was nice how at the end we got a grim unicorn as it brought twists that I didn't expect.

Right from the first episode, I was hooked onto the screen and got lost in the magical world of unicorns. What started as a journey of self-discovery and bonding with unicorns soon turned into a beautiful family. Sophia learned a lot, and it mainly included relying on others.

The kids will love this series and the same reaction can be expected from the adults. We all know how kids love unicorns, so when that gets to the screen with adventure, it is worth a watch. The magical world of the Unicorn Academy will serve as a great distraction for the kids.

There are just nine episodes in the series with the first one being 75 minutes long followed by 25 minutes long eight episodes. The story doesn't seem to end here and I'm eager to watch what the show brings up in the next season. From the beginning, I had my doubts about Sophia's dad being alive, and this might serve as the plot for the next season.

Final Score – [8/10]
Reviewed by - Riya Singh
Follow @_riyasinghhh_ on Twitter
Publisher at Midgard Times