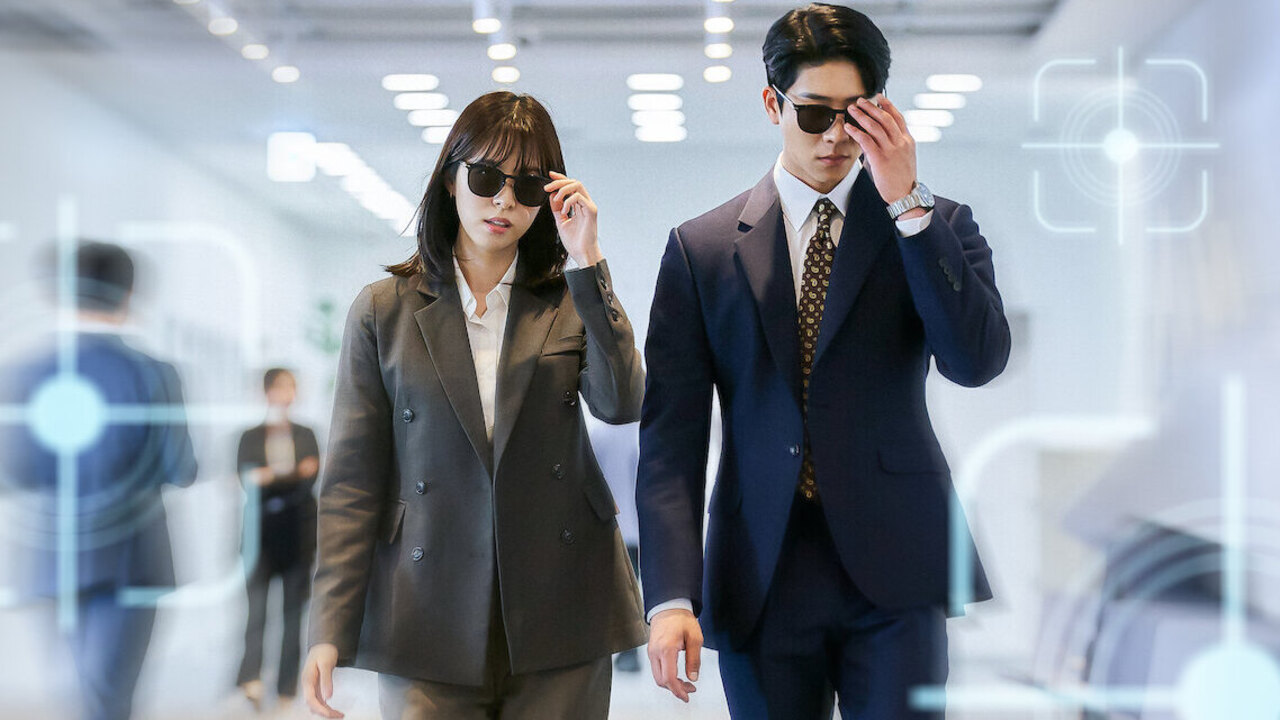 Kim Seon-Ju is the CEO of Korea's leading technology company Silver Linings. Their company has been coming up with so many innovative features and with this, the CEO has many rivals. Bumyoung is their partner company which doesn't like to go with time and is hesitant to incorporate AI into its latest products. Silver Lining promotes VR technology through which people can feel and experience things without being present there.

Baro is just like the Alexa of Silver Lining and Kim Seon-Ju is seen using it a lot. He believes that with it, a day will come when human secretaries won't be required. Seon-Ju's daughter Min-a doesn't understand why her dad remains so busy and just like every other kid, she wants her father to spend more time with her and tell her stories.

In-Seong, played by Chae Jong Hyeop, is looking for a job and has an interview scheduled with Silver Lining. He failed miserably at the interview and didn't get a job at the company. One day, the CEO was traveling to a camping site for his daughter's birthday when he got into an accident and was killed. His spirit got mysteriously trapped in his smartphone and through the same, he approached In-Seong. After hearing the whole thing and looking at the monetary benefits, In-Seong agreed to help the CEO and together they tried to solve the mystery of his death.

Many relevant issues like how the expenses of living in Seoul are so high that people often end up in debt have been raised in the initial episodes of the show. Similarly, it was seen in the case of the CEO's secretary that she was getting her mother treated and also ended up in debt. There's a heartbreaking scene in the series where Jung Se-Yeon cries so badly, she asks for her mother to wake up as she is unable to keep up with the debts the hospital bills are bringing in. Through the first episode of the show, it can be deeply felt how the youth today end up in debt and then have to also keep up with the challenge of finding themselves a good job to meet their requirements.

In my opinion, Unlock My Boss is an interesting drama that keeps the audience hooked to their screens. It is overall a very entertaining show with all the main characters coming together to fight a single cause i.e., to find out what happened to the CEO of Silver Linings. Be it action, romance, or thriller, everything has been included in the series, and that too in the right proportion.

Just one episode in the drama and I was able to predict that the show would be exciting to watch. Chae Jong Hyeop has been one of my favorite actors since I saw his work in 'Nevertheless'. His smile made me watch this show three to four times. Right from the first episode, it was Chae Jong Hyeop's humor that made me watch Unlock My Boss.

The funniest part of the show is when In-Seong climbed the mountain just to get bitten by a snake and in that situation, he finds that a phone is talking to him. How the scene has been executed is fabulous. The series has an excellent plot and despite having a slow start, it turns out to be good. It was hard to believe initially how the spirit of the person can be trapped inside a smartphone but, looking at the rate at which AI is growing, maybe this is the future.

There are just 12 episodes with a duration of 60 minutes each in the series and the rate at which the plot takes us through various phases is understandable. Those who liked Start-Up and My Holo Love in the past will also like "Unlock My Boss."

Final Score – [7/10]
Reviewed by - Riya Singh
Follow @_riyasinghhh_ on Twitter
Publisher at Midgard Times