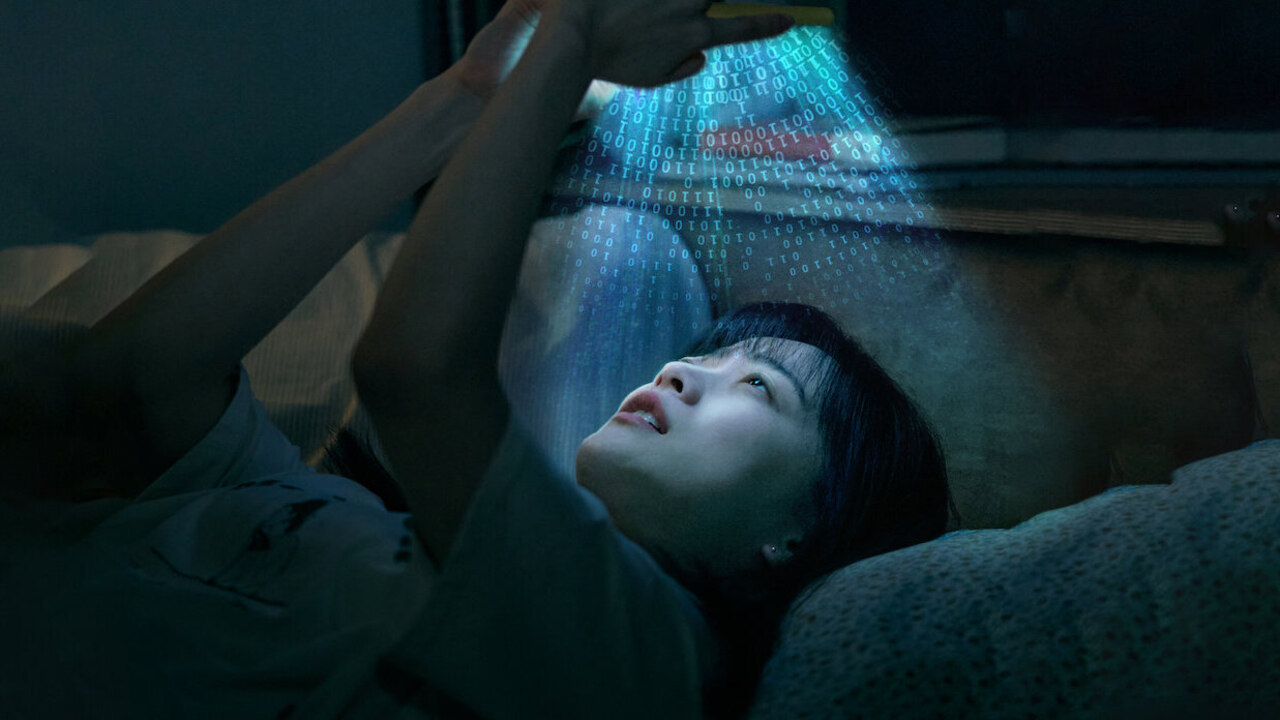 Unlocked is a 2023 south Korean movie released on Netflix. The film depicts social issues, and crimes, therefore, has mystery, crime and thriller, violence, gore, and suspense as its themes. The movie is directed and written by Kim Tae-Joon, based on a Japanese novel by Akira Teshigawara. Unlocked has a run time of 1 hour and 57 minutes and stars Chun Woo-hee and Yim Si-wan in the lead roles.

Unlocked tells us the story of a young woman called Na Mi who loses her phone on the bus she was traveling on as she was drunk. A person called Jun-Yeong picks up her phone and informs her the next day about this incident. But as luck may have it, after this a series of atrocious incidents follow Nami both in her personal and professional life indicating a phone hack. Along with this plotline we also so see a subplot where police officers are on the search for a serial killer who has been wildly killing ladies and disposing of their dead bodies in the mountains. While Nami searches for the hacker and the police for the killer, the killer has both parties at his fingertips. The two plots collide later on leading to one person – Jun-Yeong.

Not anything extraordinary is included in this 2-hour film. The plot, setting, and characters are everything we have already seen. Therefore, the film surely disappoints the viewers in this aspect, but it surely does open our eyes to some other things. Phones are taking up our time and lives and there is nothing we can do in this fast-paced technological world. But sadly, this also means that these devices have some of the most important information regarding us. Unlocked shows us all the possible things that can go wrong if this little device filled with our information gets misplaced in the wrong hands. With elements of crime and mystery, the phone hacking shown in the movie gets creepier with each scene. Being watched and having no clue about this is one of the scariest things that anyone can experience, and that is exactly what our protagonist goes through.

Nami is played by Chun Woo-Hee and the antagonist Jun-Yeong is played by Yim Si-wan who is a popular face in Korean dramas. It was refreshing to see Si-Wan in an unfamiliar role like this. Si-wan is known for his soft boy roles in dramas like Run On, and with this character, he will be able to break that appearance of his. Apart from the protagonist and antagonist, Kim Hie-Won, Park Ho-San, Kim Ye-Won, and Jeon Jin-oh are in the supporting roles. The film does not focus much on the characters and has given importance to the story. The connection between characters was lost due to this. The supporting characters lacked a proper story and were just used for the sake of the main characters. But if we avoid all the obvious problems faced by the film, Unlocked can certainly keep you entertained for 2 hours.

The film never gets boring, it is just that we have encountered such stories and probably can figure out the ending even before the climax. Unlocked has given us a clever twist towards the end. Something intriguing waits for the viewers which might satisfy them. The film also focuses on several social issues that south Korea faces such as stalking, and also excessive idolizing of known figures. Even though the film fails to provide us with reasons why the murderer did this, it surely does open our eyes to several issues South Korea faces. Overall, it is a decent movie and can be watched to kill time.

Final Score – [7.5/10]
Reviewed by - Poornima Balsu
Follow @BalsuPoornima on Twitter
Publisher at Midgard Times