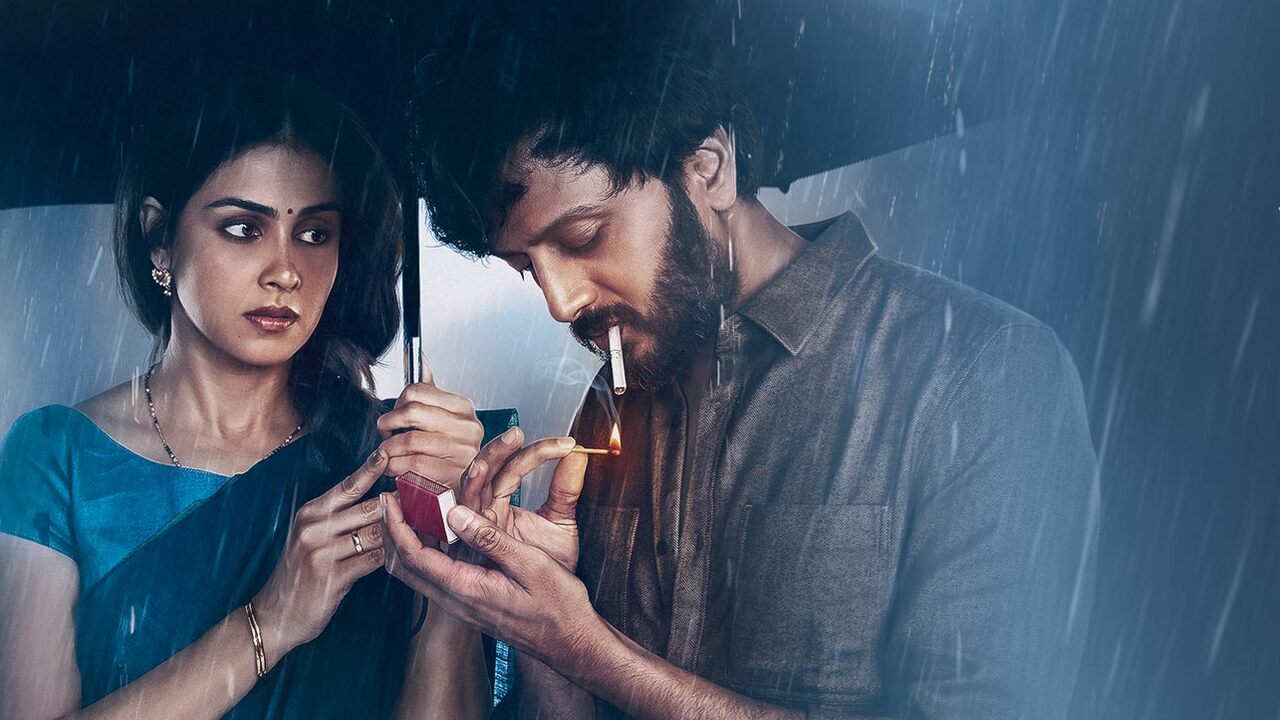 Ved begins with a cricket match where the local goon Bhaskar Anna's team is playing and he has fixed the game. As soon as Satya (played by Riteish) enters, the game changes. He is a good player and after giving a bribe of eight thousand rupees, he got to play in the railways' team, but there also due to fixing he is kicked out. Satya falls in love with Nishu, but her father is against the match after Bhaskar Anna complained of rumors being spread in society.

Bhaskar was the one who saw Nisha in the wrong way and to escape the chaos created by him, he blames Satya. After escaping the goons, Nisha leaves Satya in Room No. 606 in Taj Hotel, but she never came back. Satya couldn't move past this heartbreak and started drinking a lot. He didn't have a career and with his bad habits, no one would have married him if it was not for Shravani.

Shravani is the epitome of love and women like her are difficult to find. Satya never behaved properly with her and she still did her work with a smile. When a little angel enters their life, this husband and wife, who have been living like strangers for seven years start to see a ray of hope. Gradually things change for the good and we get to watch a happy ending.

In my opinion, Ved states the facts very clearly, and this film proves that with a simple plot also you can make a good film. There's nothing in Ved that you can't guess, but the dedication shown by Riteish Deshmukh, Genelia D'Souza, Ashok Saraf, and Jiya Shankar win our hearts. Genelia's character of Shravani is very pure as she doesn't expect anything in return despite giving everything she can. Her character's background and current scenarios touch the heart in unexplainable ways.

If we see closely, Satya in some ways resembles Kabir Singh (who was played by Shahid Kapoor) with the only difference being that Kabir was a successful surgeon, unmarried whereas Satya had nothing professionally and was married. I loved the plot of the film along with all its characters. The humor element is also good in the film. There were rare moments when you'd like to skip this 156-minute film otherwise, it is good.

The ending of Ved is something that I didn't expect still, the film outshines itself. Also, the duration of the film is too long to watch in one go and it could have been a bit shorter. The best character in this film would be Satya's father who with his constant jokes and conversations like Akbar makes us laugh from time to time.

In all, the film will form a good weekend watch if you have more than two and a half hours to spare otherwise, if you skip some parts then also, you'll able to understand the story. Genelia and Riteish have come together with a nice film in which their efforts can be seen. The music in the movie is too good to be missed and there's a line in one song "Jab se mai khud ki nhi thi..tab se teri hun" which I liked a lot. The lyrics of the songs are meaningful and the tunes are pleasing. It was good to watch Riteish and Genelia together after Tere Naal Love Ho Gaya and their pairing is as charming as they are in real life.

Final Score – [7/10]
Reviewed by - Riya Singh
Follow @_riyasinghhh_ on Twitter
Publisher at Midgard Times